Today, J.A.C.K. sanctuary takes care of 35 young chimpanzees aged between 6 and 20. Providing them with 250kg of food daily is a huge challenge especially during these tough times of the sanitary crisis.
Since the beginning of the pandemic in 2020, the J.A.C.K. sanctuary has indeed been facing a decrease in donations to support  both the food and the veterinary care for its chimpanzee residents. Local donors stopped donating in 2020 and, today, in 2021, several international donors have decided to postpone their support not knowing what the Covid crisis will bring.
This is a very scary situation as the recued orphans need their daily routine and, if needed, their appropriate care to remain healthy and strong!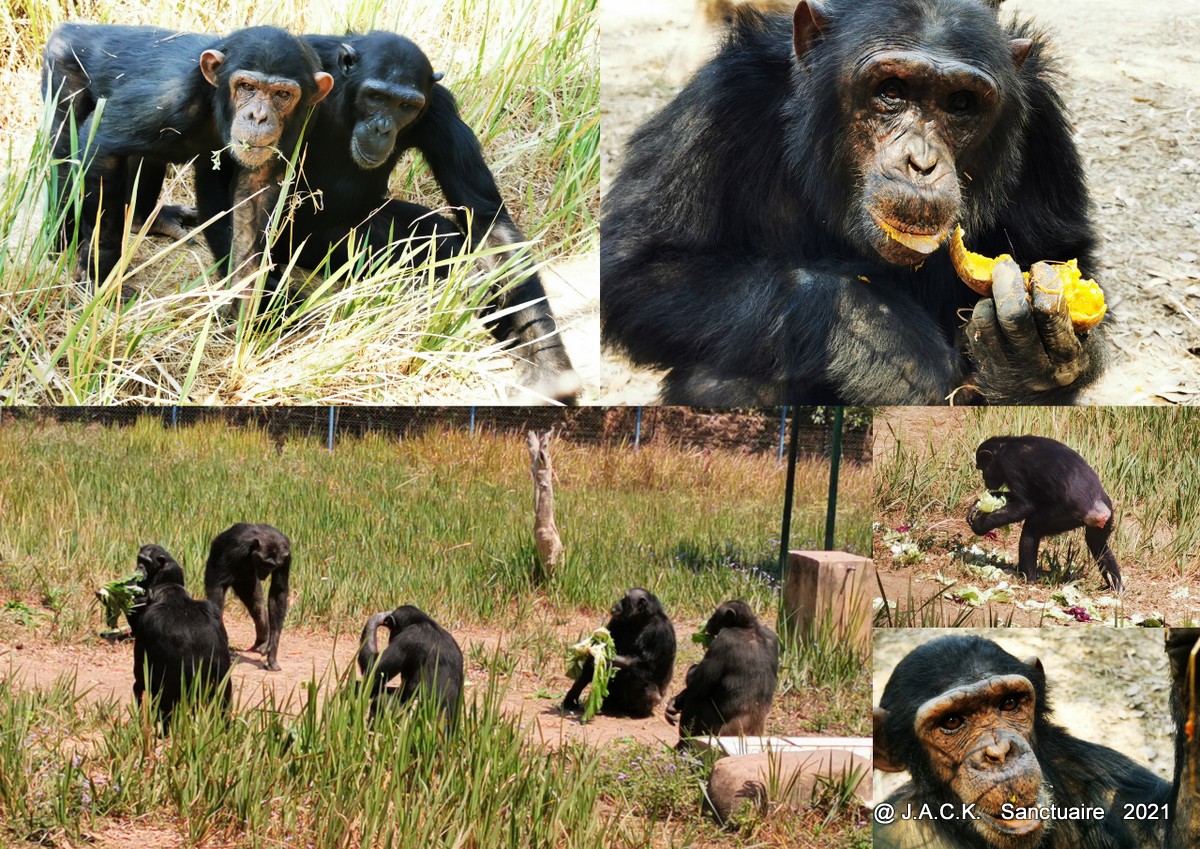 Food in local supermarkets and on city markets is very expensive. Our DRC province is a mining area where very few fruits/vegetables are produced. Nearly everything is imported from other provinces (ex. Pineapples come from the North of the DRC) or from Zambia/South Africa (apples, oranges, mielie meal, rice, milk, tea, etc.).
In addition to this, veterinary care (medication, medical supplies and equipment) has to be imported from Zambia, South Africa or Europe since it is either too expensive here in Lubumbashi or non-existent.
The pandemic sadly caused economic issues and a growing insecurity. Although the borders are opened, economic operators are reluctant to import too many goods.
These are the reasons why, today, J.A.C.K. is extremely grateful to the INTERNATIONAL PRIMATE PROTECTION LEAGUE, its amazing team and great donors because the US-based organization has accepted to support a period of a bit more than 2 months of  food supply for our growing chimpanzee residents.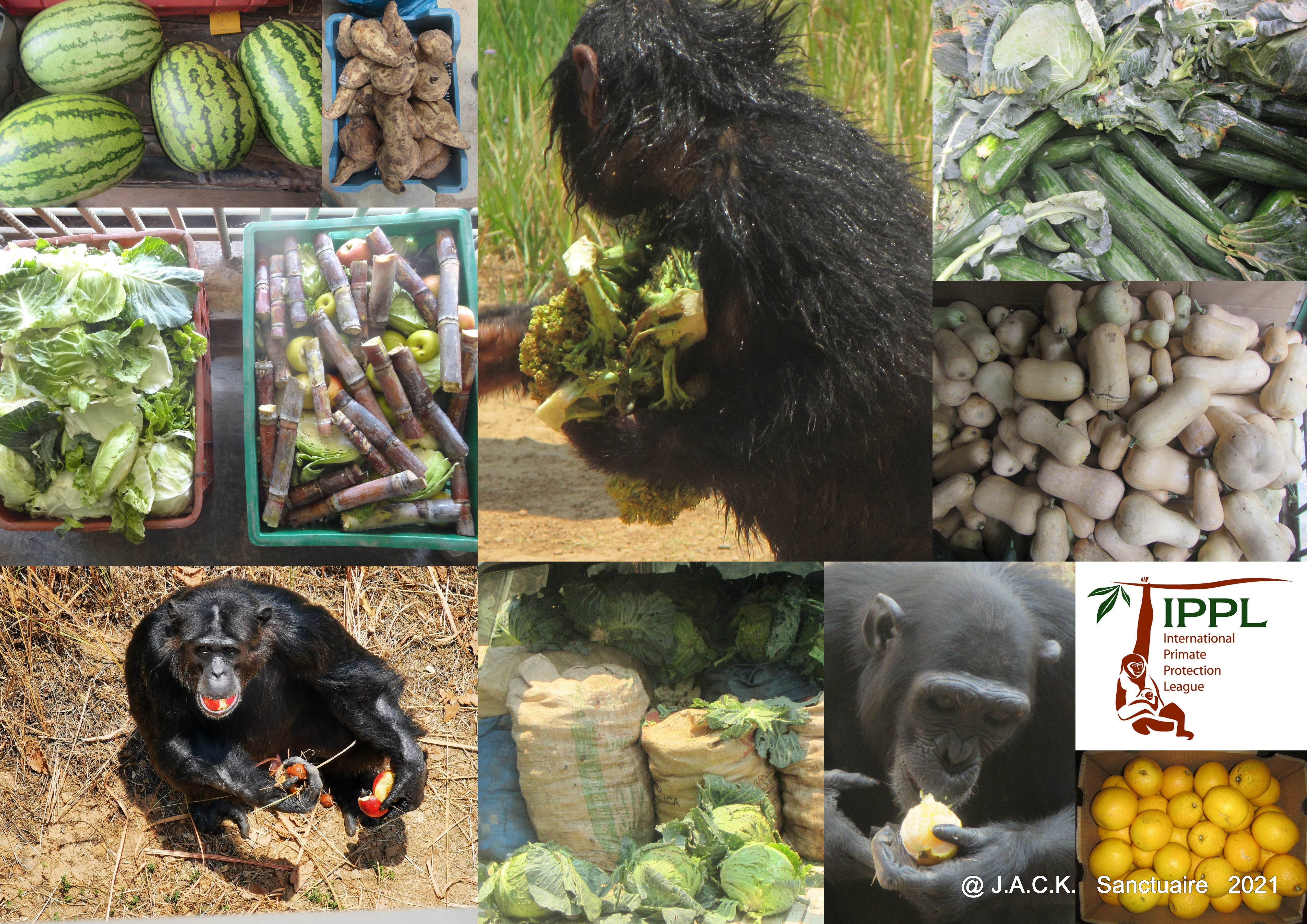 The purchase of veterinary supplies is included as well in this amazing  emergency grant!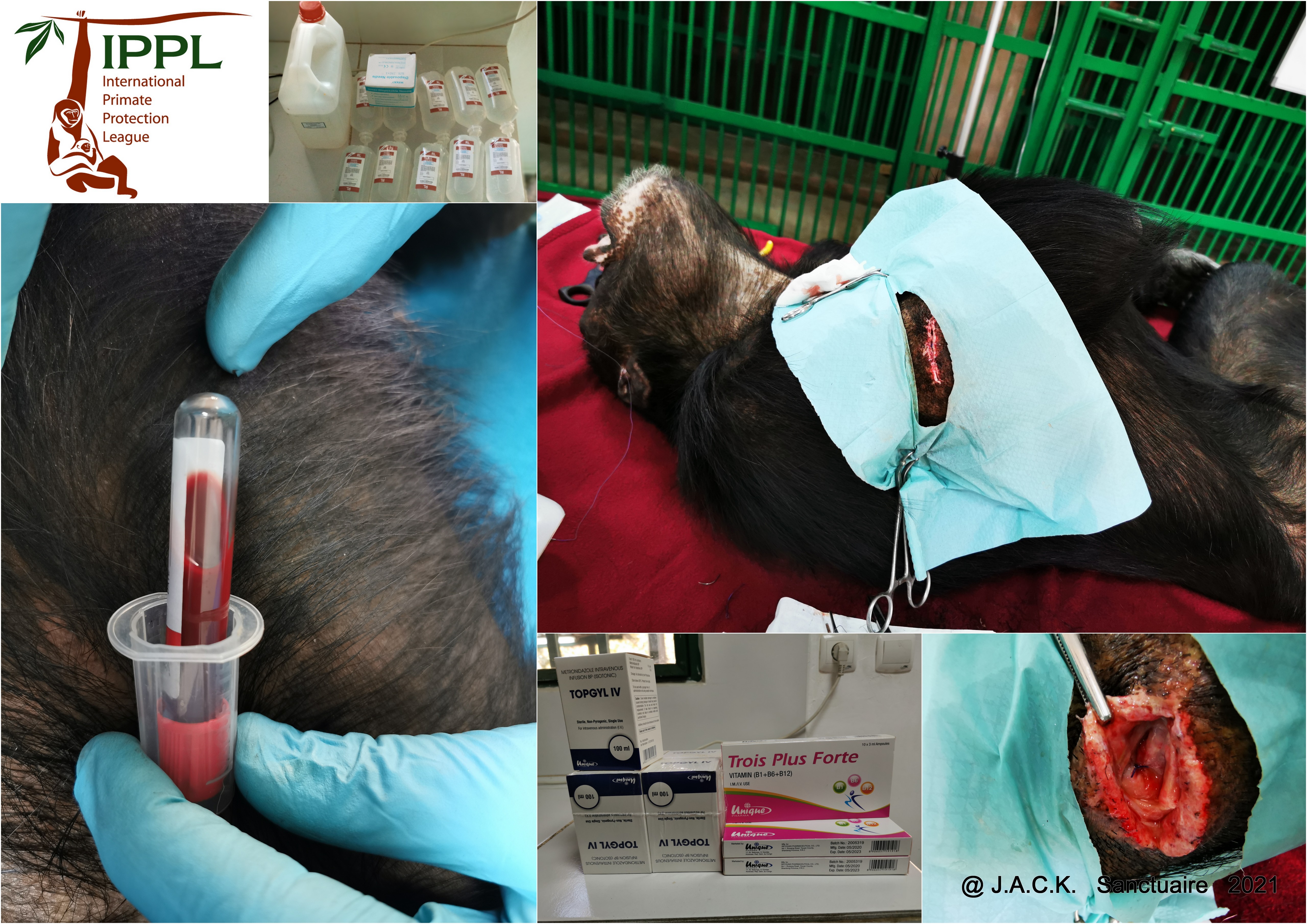 This is wonderful news! Our residents are getting adults with a growing appetite! And we are all so happy and very grateful  Dr Mc Greal and her generous organization is helping THEM!
AGAIN, WE WOULD LIKE TO THANK THE INTERNATIONAL PRIMATE PROTECTION LEAGUE FOR ITS HUGE COMMITMENT IN OUR ACTION HERE IN THE SOUTH OF THE DR CONGO.
J.A.C.K. CAN'T DO EVERYTHING ON ITS OWN AND NEEDS PEOPLE WITH A GREAT HEART TO GO FORWARD AND TO PROVIDE ITS HAIRY RESIDENTS WITH THE BEST CARE!
THANK YOU, IPPL!