Dear All,
The orphan chimpanzees residing at our sanctuary have recently inspired good friends who drew the pictures of some of the younger ones. See by yourself and enjoy the pencil work and the different artistic styles….
1/ Béa M. (France)
– Nalia & Tommy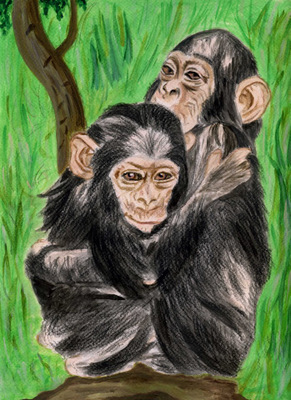 – baby Luna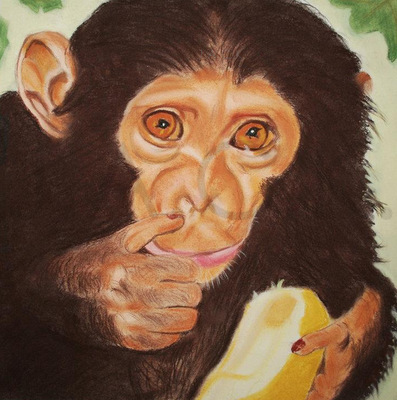 2/Marielle B. (France)
– young male Kimo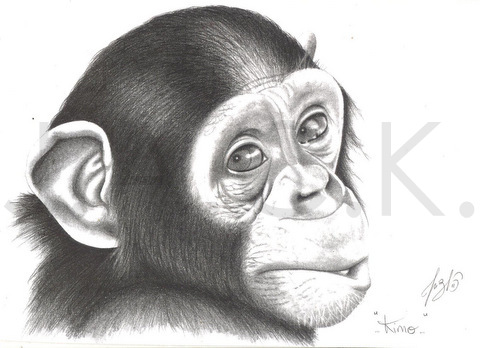 – again little Luna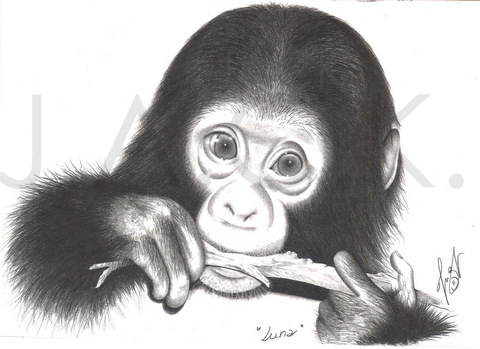 – misschievous Maïka

3/ Véronique T. (France)
– Jak with whom our action started in 2006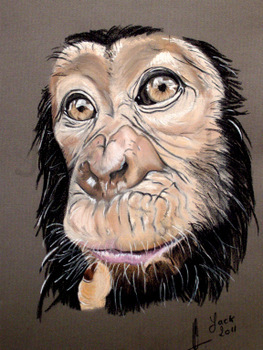 – Pundu, the trickster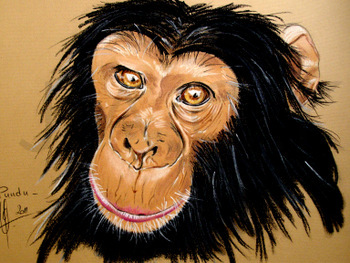 – Tommy who miraculously recovered from a pellet in the arm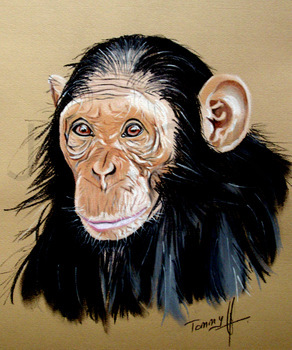 – brave Zamba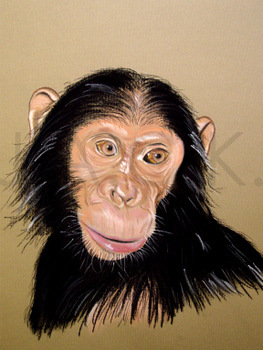 Thank you again, dear Béa, Carole & Véronique, as these wonderful drawing express your Love and interest in these young creatures staying with us at the Sanctuary!
Merci à vous, les Filles!
Roxane