Everyone at J.A.C.K. is happy and always in a good mood!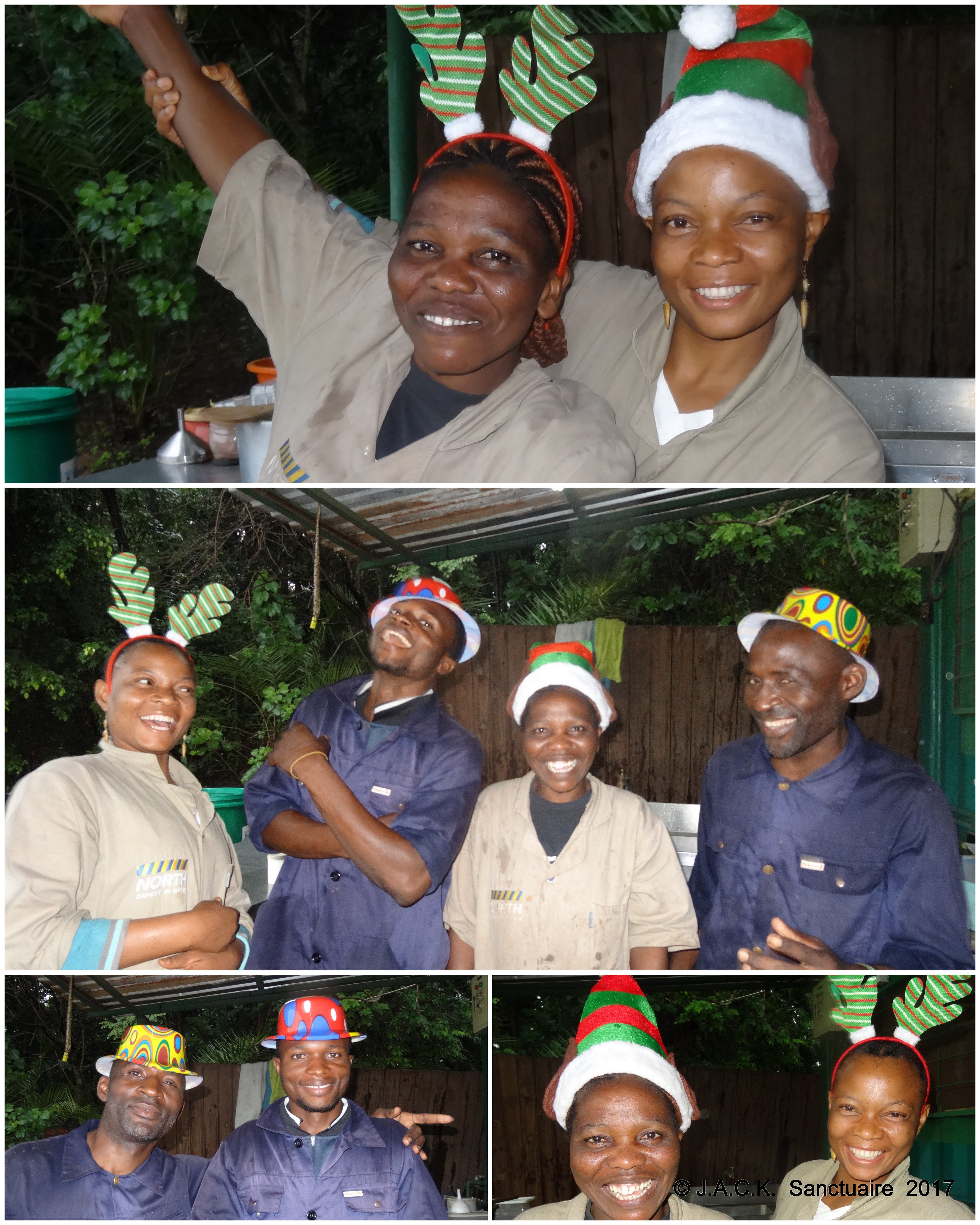 This Festive Season has been a wonderful time of Love & Sharing. The team is very happy because:
* it's Christmas time and they like to party;
* they had their Christmas presents thanks to the generosity of valuable donors (http://www.jacksanctuary.org/wonderful-christmas-presents-…/);
* the chimps wolf down daily the oranges they were given as Xmas gifts;
* all our orphans are healthy !
* they are always happy despite the harsh life they sometimes go through;
MANY THANKS AGAIN TO ALL THE GENEROUS FRIENDS OF J.A.C.K. WHO MADE THIS CHRISTMAS MAGIC COME TRUE!!
https://www.facebook.com/LESAMISDEJACK.FR/videos/752040531651328/