Franck had to travel several times to Kinshasa these last weeks and he of course couldn't stay in the capital without going to the bonobo sanctuary of Lola. It is always a pleasure visiting Claudine André and the Lola ya Bonobo team and it also forges stronger links between our two sanctuaries.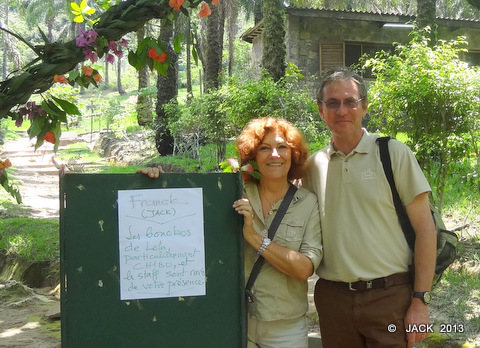 When at Lola the first time, Franck had the biggest surprise ever: bonobo CHIBO recognised him on post and screamed of happines and surprise. Remember, CHIBO is the bonobo J.A.C.K. rescued in May 2010 and we  flew him to Lola after his quaranteen period at J.A.C.K.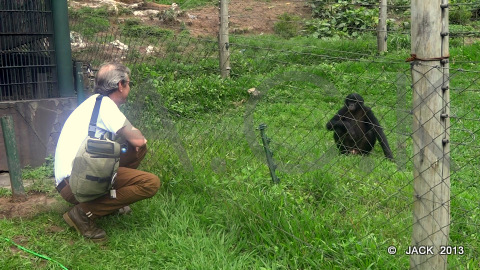 Each time Chibo sees Franck, he becomes over excited, screams, runs and rolls all over the place… Franck is always impressed and touched by such attitude and it makes him feel Chibo recognisez him too well and knows that it was Franck who rescued him that special day of 2010…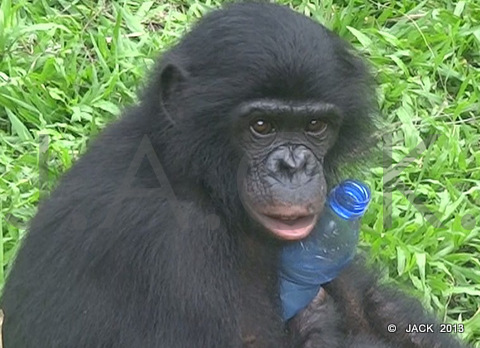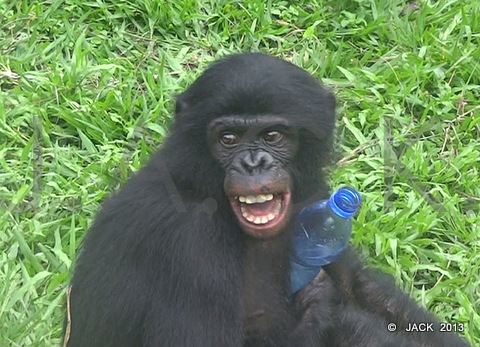 Chibo is doing great and is still well integrated in his group. Lola keepers mentioned he had chimp'attitudes at the beginning, but we can forgive him given CHIBO is the bonobo rescued by J.A.C.K., a chimp sanctuary!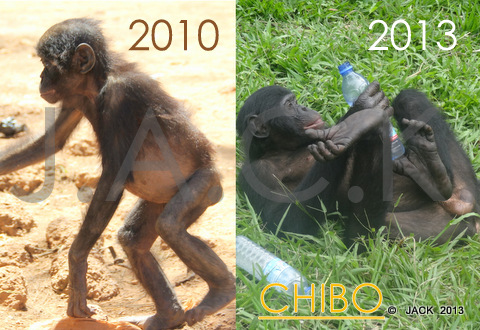 Many thanks to Lola and its team for all the wonderful work!
J.A.C.K.