Hello Everyone,
Maïka is the youngest chimp orphan that came at JACK last February and she has now become more confident, stronger and healthier.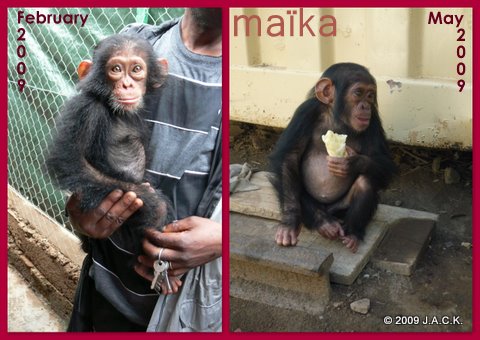 Her best mates are Santa, Kimo and of course the 'Kivu 4' with whom she spends her days playing in the quarantine open air enclosure of JACK.
Maïka's favourite games: climbing up trees and swinging in branches…
Kimo loves her very much and is always teasing her.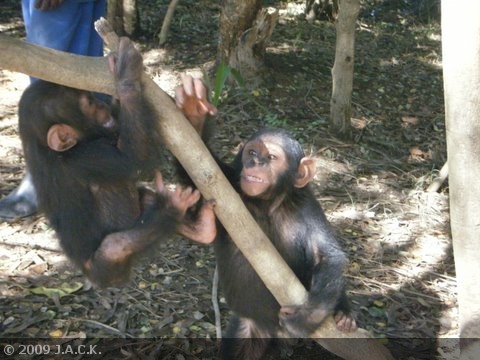 Always in a good mood, this little chimpanzee is an adorable baby. She is very social and likes to stay with almost everyone. I can very often feel she's grateful to us for having saved her life…
Roxane