Yes, Everyone, good news for Tongo: we managed to introduce him back into the main group! 
After Tongo had had his last milk of his quarantine period (with Maman Angeline below), Maman Maguy and Papa Augustin struggled to get him out of his isolation cage.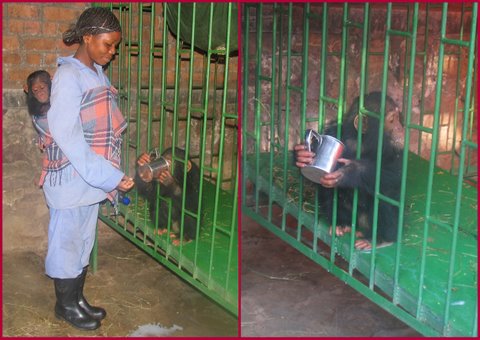 Tongo doesn't like to be hugged and is in some ways still quite wild. So, it wasn't that easy to move him ….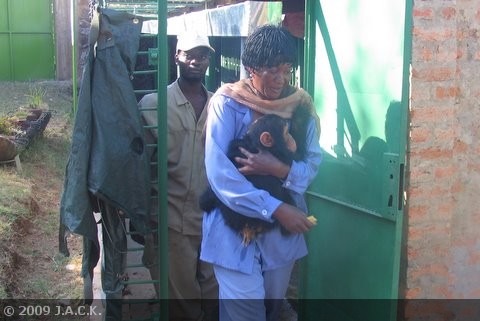 Papa Augustin & Maman Maguy with Tongo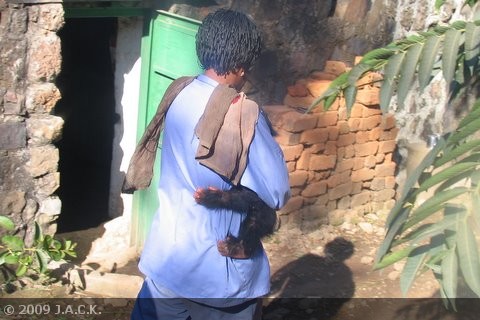 At the beginning, when seeing all the others,Tongo was very scared.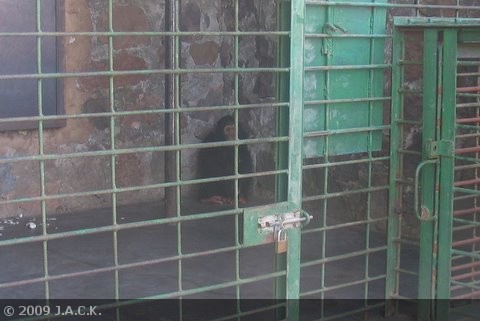 Tongo waiting in the presentation area before the others were allowed to come in
Fortunately, Kala, one of the males and good friends of Tongo, took the little one in his arms and calmed him down.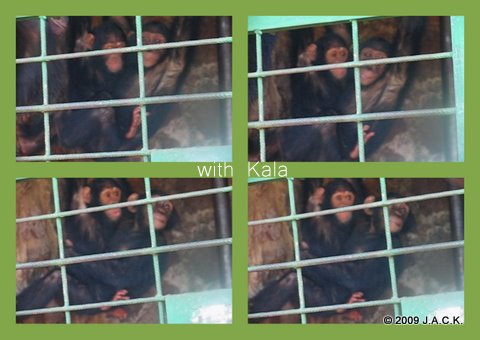 Then, Jane and Kina, two females, came in to fetch the baby and carried Tongo on their back as to say « OK, it's enough! Let's go now!! »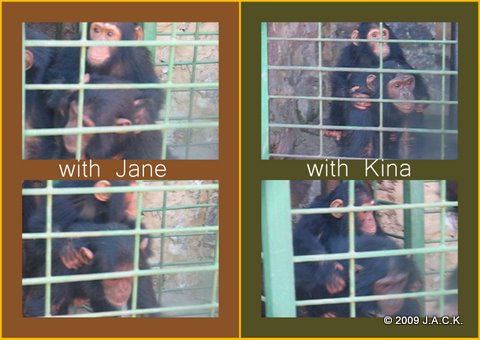 Tongo wasn't put at once with the whole group.  We had previously decided which friends were to welcome Tongo first and all went fast and well!
At the end, when all the group was gathered, Seki took over Tongo's protection and no other chimpanzee could even approach the new comer.
We at JACK are all glad to see the little one back into the main group!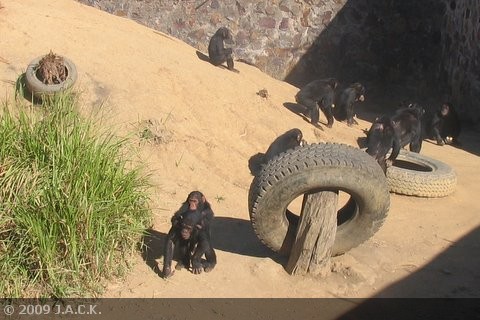 Tongo on Seki's back
Roxane