An important project is on its way at J.A.C.K. and, since two of the 3 main characters of this new JA.C.K. episode have already arrived from Europe, we can now share this exciting information with you!
Our residents need health checks. Sedating 38 chimpanzees aged between 5 and 14 years old isn't an easy task and J.A.C.K. offered the chance to some friends to come over to help out!
Three young volunteers from Europe will assist J.A.C.K. team in the whole health check process which will take place from the 23rd till the 30th of April. This period will be stresful but so rich in experience!
Today, 2 out of 3 girls have already arrived. Please, meet Manon (left), vet assistant in Belgium. She volunteered at J.A.C.K last September and was eager to come back and participate in this partcular vet event!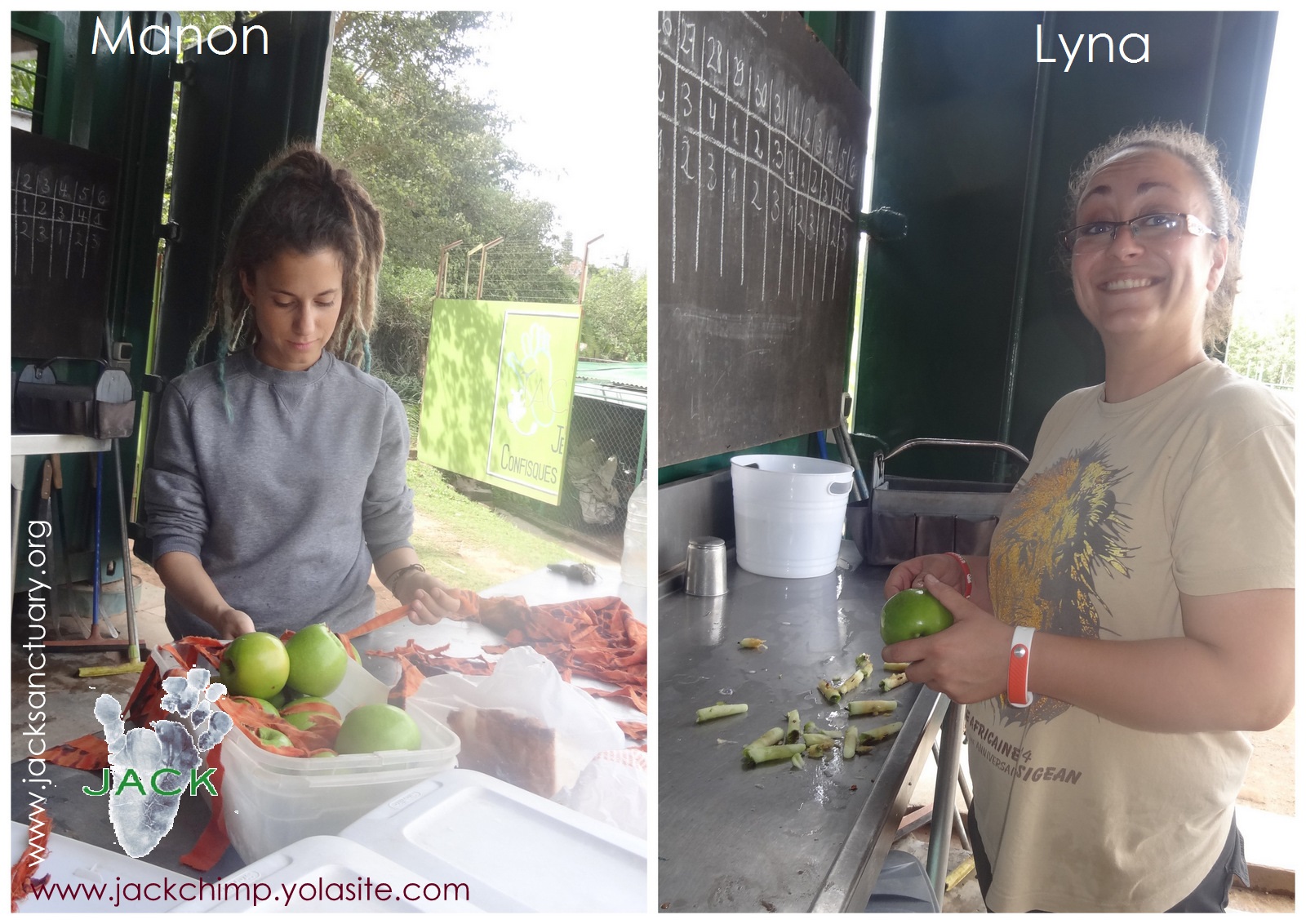 Lyna is from France. She is in charge of the group of chimpanzees of the African Reserve of Sigean. It is the first time she flies to Africa to work with primates coming from the wild – an unforgettable experience!
We are still waiting for the third friend to arrive – DRC Visa application is very tough and she hasn't yet received her passport back 🙁  and several issues arose this afternoon…
We already thank Manon and Lyna for their wish to be part of this particular event! Their presence and help is extremely appreciated!