Our beautiful DRC fauna is never given any rest! Even during this Festive Season our wildlife is suffering daily due to greed and lack of respect!
On Christmas Eve, a plastic bag was handed to us with a traumatized baby galago inside. After a short health check, it was noticed the left back foot was sore and swollen. An X-ray confirmed a broken bone. The vet added that the bone was already healing: it doesn't look to be a recent fracture and, since the bushbaby is very young, she will recover slowly and well.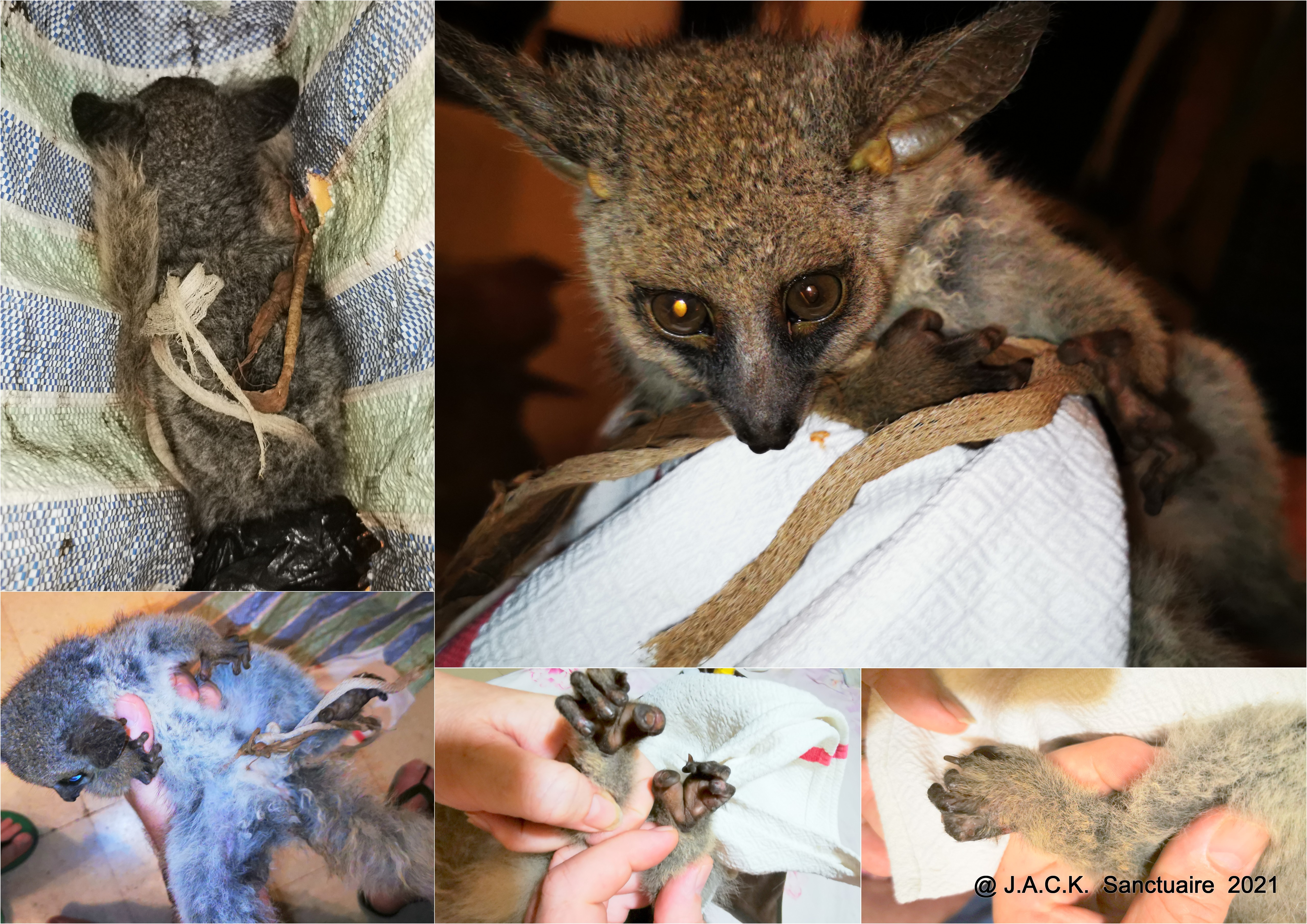 Unfortunately, the sore foot got worse on the next day: its skin pealed off showing a horrible infection. Hopefully the female galago had been set on antibiotics from the early beginning and she now needed additional care to heal.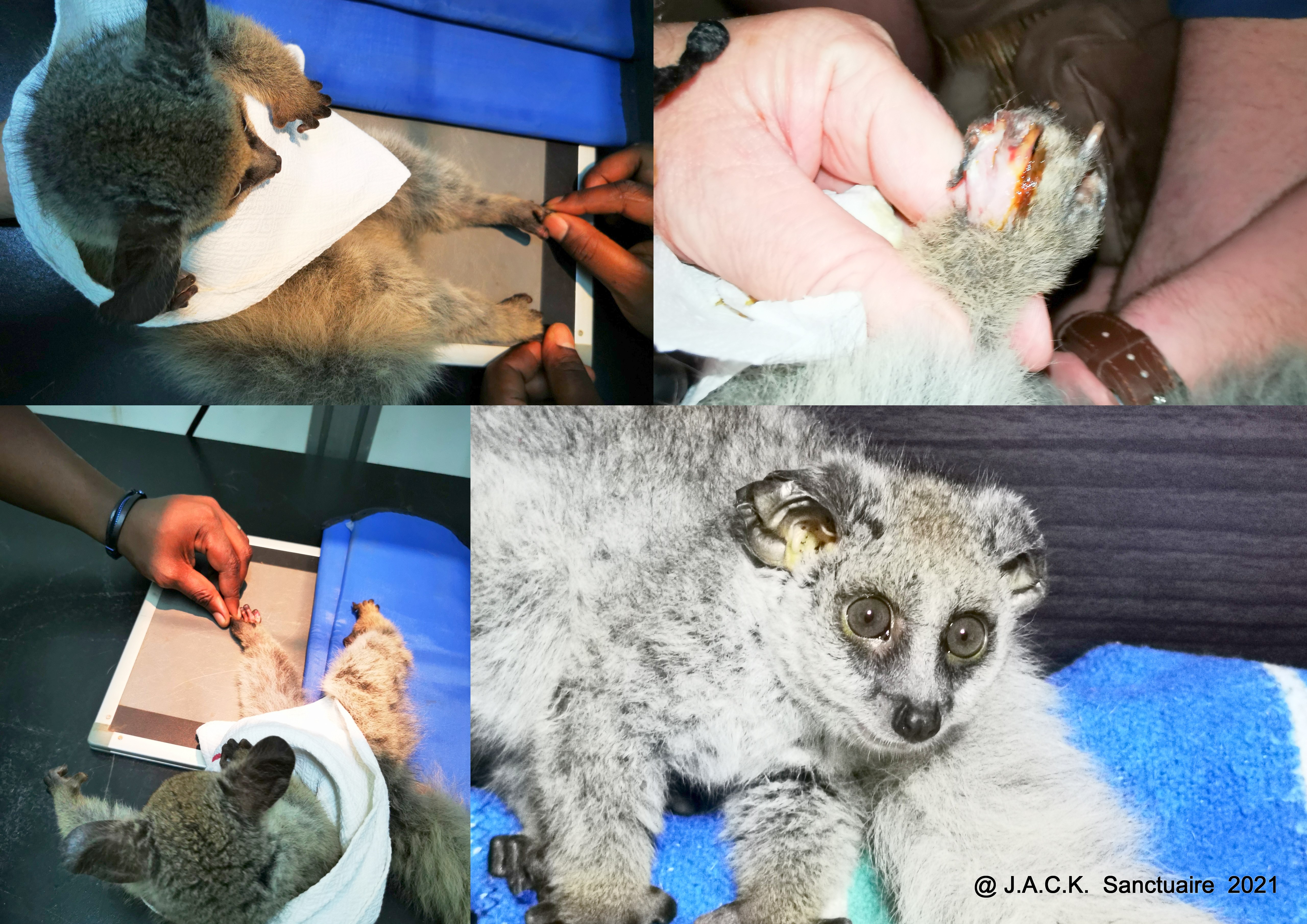 Today, it's been a weekk since Masi was rescued and she starts walking well. The wound on her food doesn't heal very fast; our Founder, Roxane, is providing Masi with all the love and care she needs to recover.
Once the baby female will feel better, she will be introduced to Otto, the bushbaby male we rescued last October. We hope Otto will help Masi recover mentally and physically!