Lyna and Manon were the two volunteers who joined us last month for J.A.C.K. chimps' health exams. Their luggage was full of goodies for our orphans and for our keepers! Manon brought some toys for our keepers' kids and Lyna had bags of second hand clothes offered by a friend named "Gaëtan".
The two girls decided to organise a raffle! There was a prize for each keeper plus an extra one called 'JACK-PoT'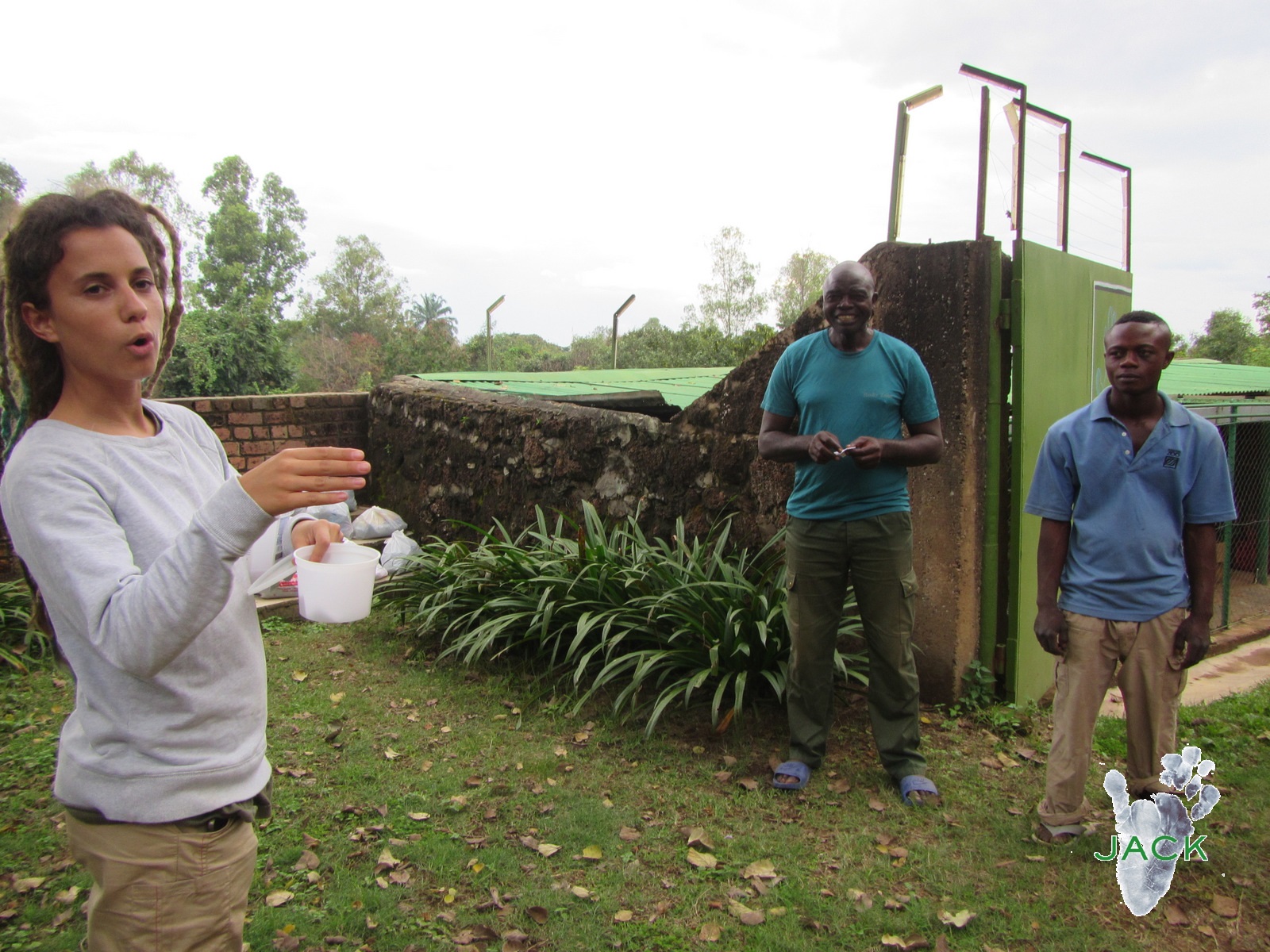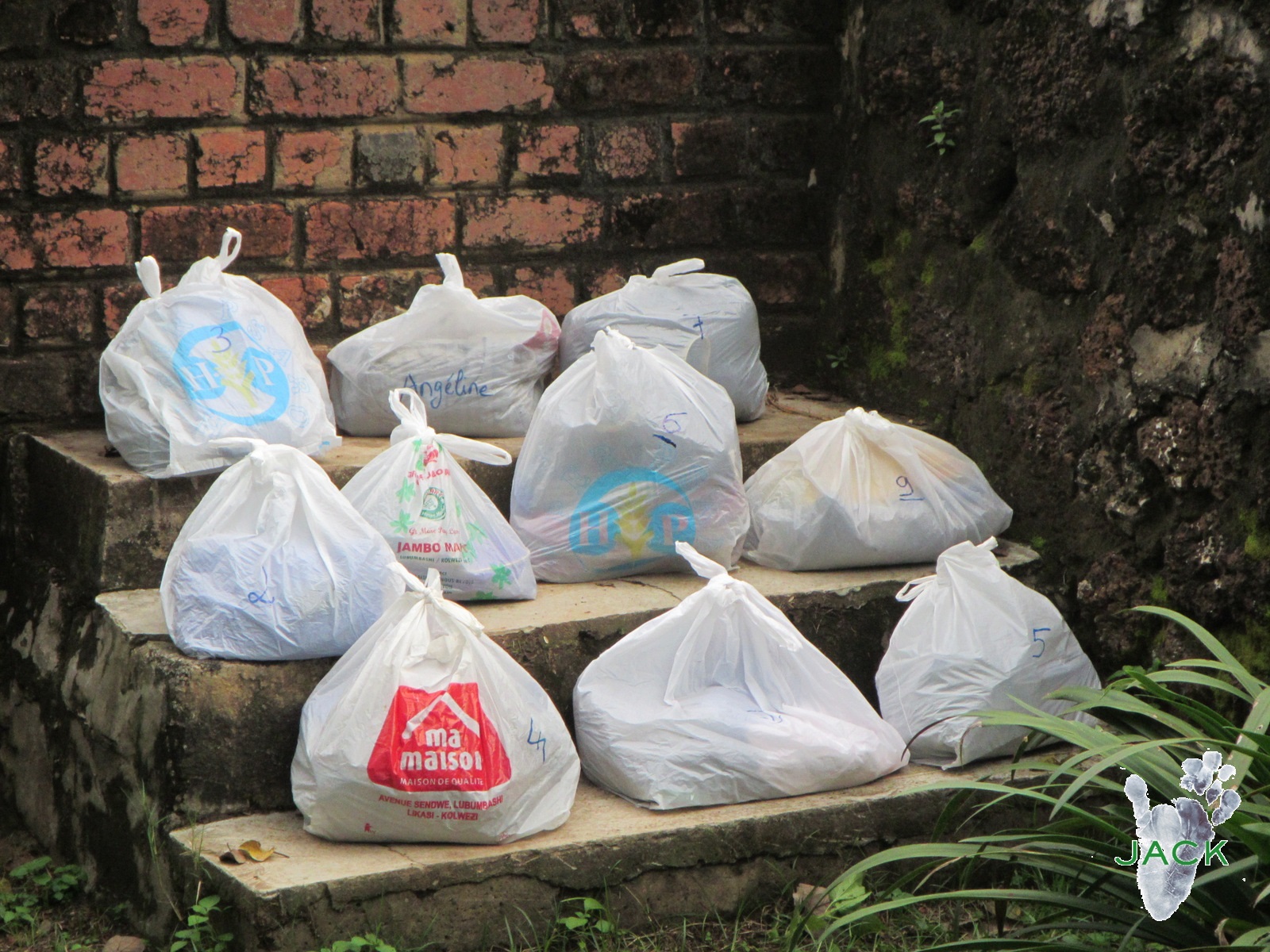 Everyone was happy! The raffle brought a lot of joy and laughter after a long day of work; Justin & Maman Angeline were singing, hopping up and down with impatience!!!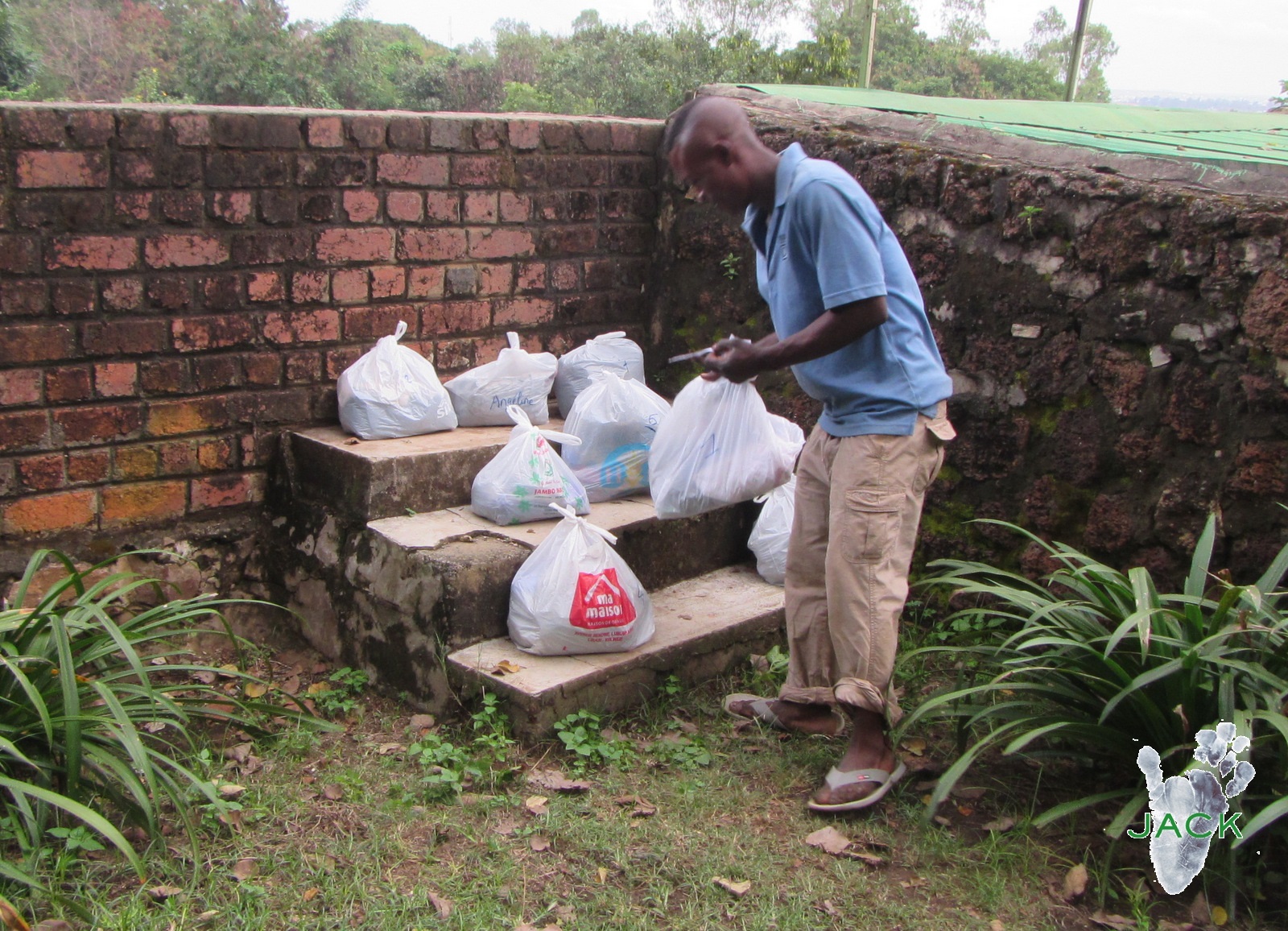 Justin was the happiest as he was the one who won the extra price!!!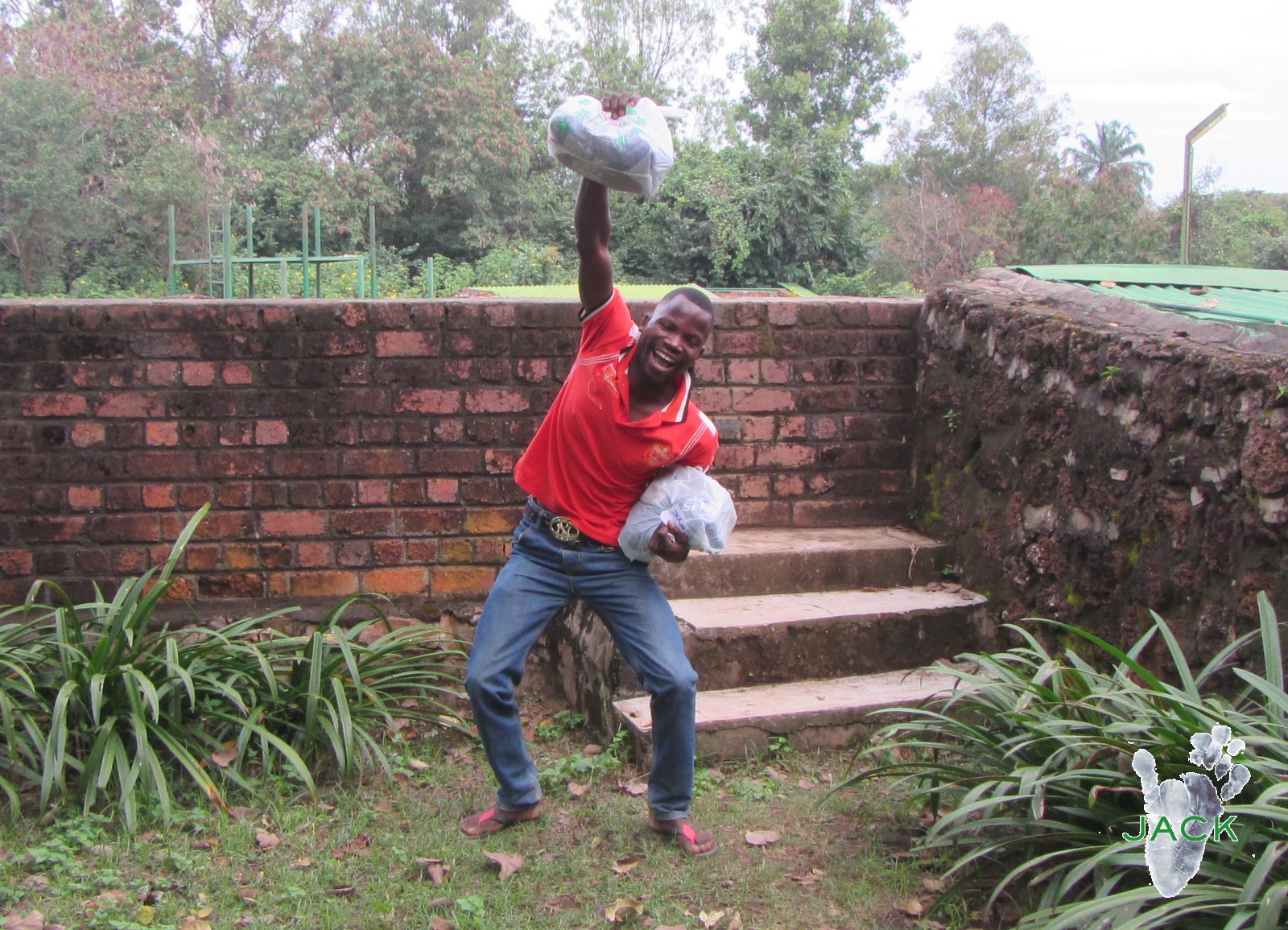 Everyone agreed on thanking Gaëtan via a short video
And Maman Angeline could not leave without hugging the two organizers.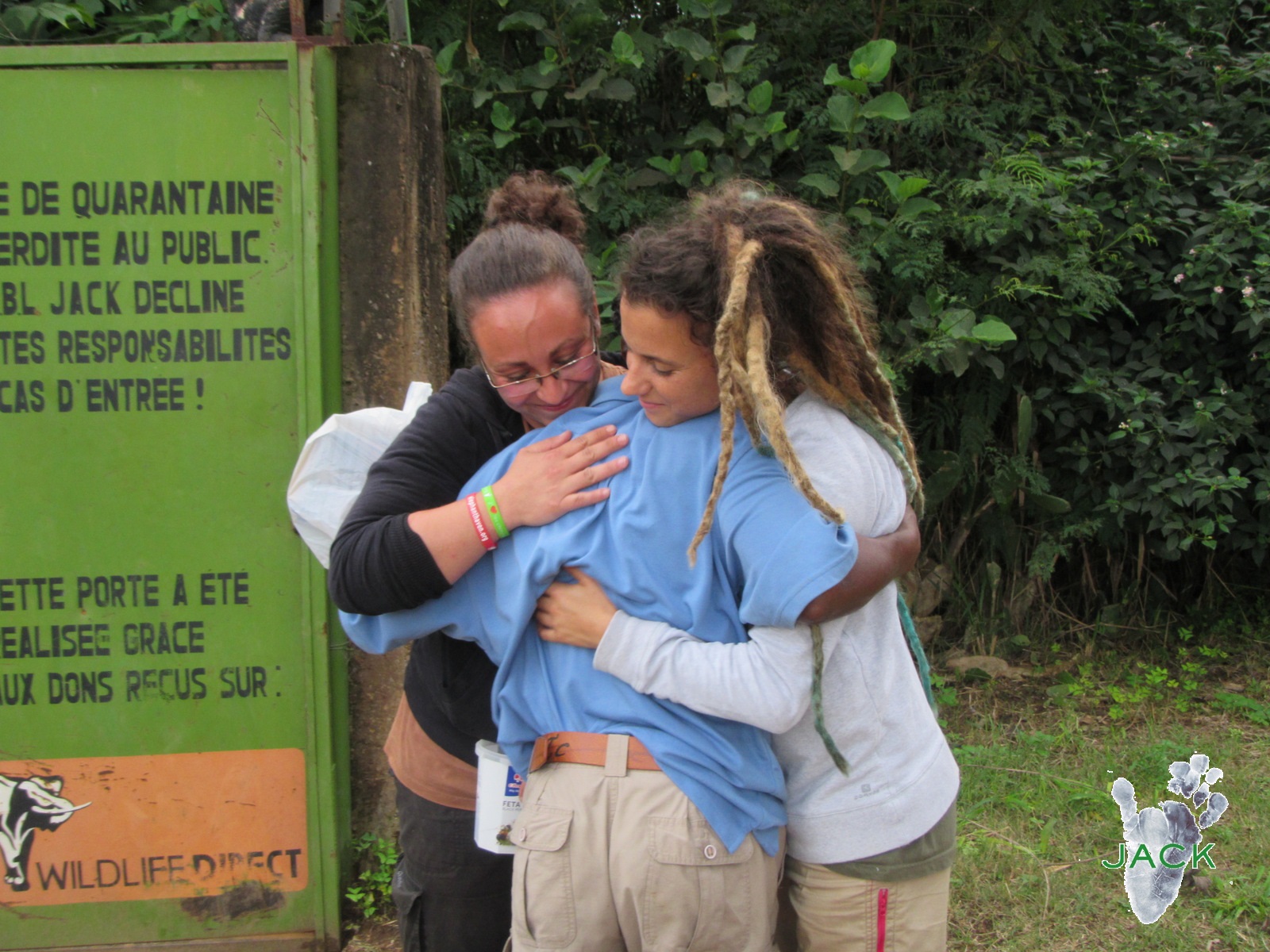 Many thanks again to Gaëtan, Lyna & Manon for these great moments!