Dear All,
This month, it is Wimbi, a young male, who wants to thank Oliver T (30USD), Christine C (25USD), Ryan K (5USD) and Fran B (25USD) for their kindness and wish to help Franck & Roxane in taking care of the 33 chimpanzees and the 5 galagos residing at the J.A.C.K. Sanctuary.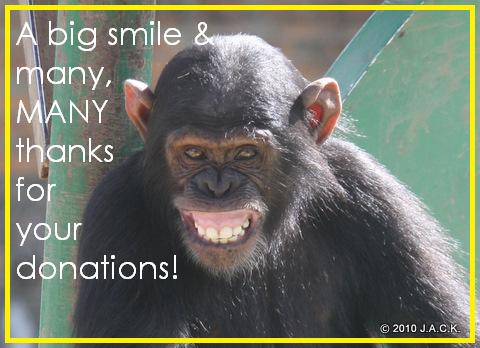 J.A.C.K. is a young sanctuary located in Southern DR Congo and, run by two volunteers, it lives on donations only. So each contribution is meant to improve the orphans' conditions and is also a step forward to the survival of these endangered species.
Thank YOU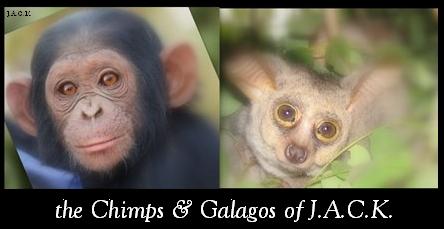 PS/ Many thanks to Theresa as well!