Hi Everyone,
Today has been an extremely long day and, fortunately,  ALL  WENT  WELL!
As we are overloaded with work, I've simply set up two small collages with the first pictures of the Kivu Four to give you a better idea of the situation.
Faustin and the 3 babies had a safe journey from Goma to Lubumbashi and…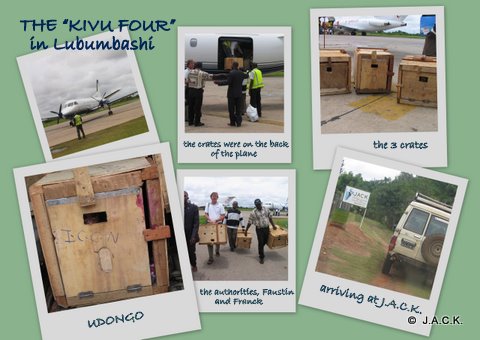 …upon arrival, everything was ready at the quarantine area of the J.A.C.K. Refuge to welcome them in the utmost conditions…
Sorry for this short message. But I'll come back to you on Monday with a lot more details AND pictures!!
Roxane