Dear All
Last week was a busy week as it was high time some orphans were introduced to the other chimps.
First, it was Tika & Joma's turn to share experience with the members of the main group and although they had  been presented to each and every member of this group for weeks and had shared the night quarters with some of them, we all were very nervous to see how things would turn once everyone was outside in the open air enclosure.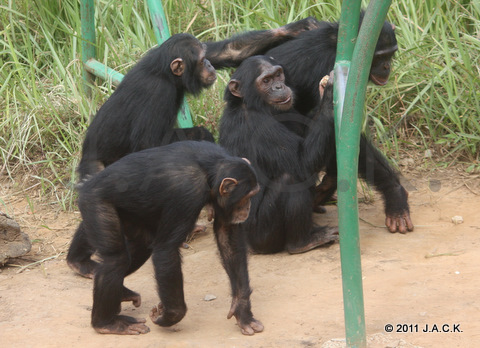 Our team was very scared of Mwisho, the biggest and oldest male who runs the group as « the » boss. He can be extremely rough with newcomers….especially when these are new males!!!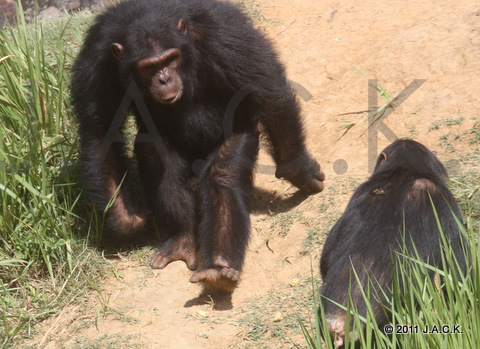 But actually all went well. Especially Joma who submitted himself immediately to Mwisho.
Tika has a weaker personnality and was mainly protected by his friend, Kala.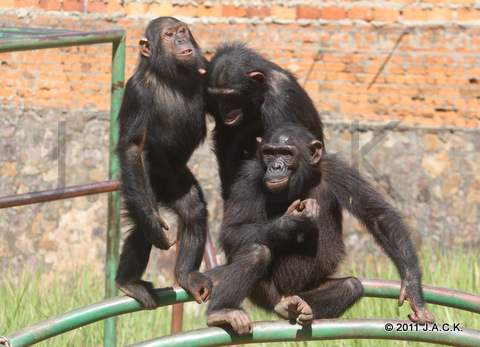 When Mwisho came around, Kala set himself in between and this made the alpha more upset!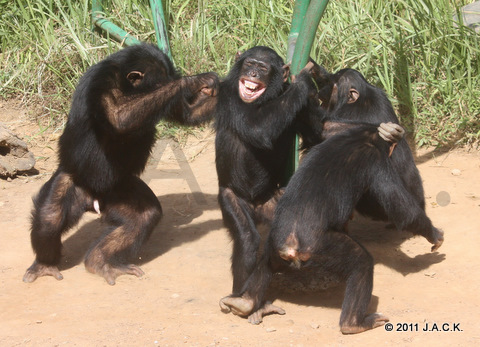 By the end of the day, Kala was on hiw own (he probably had been beaten up too much by Mwisho and wanted to keep his rank in the hierarchy of the group!?) leaving Tika defending himself all alone. Tika therefore has felt abandoned by Kala and is more afraid of Mwisho who only expected Tika's submission….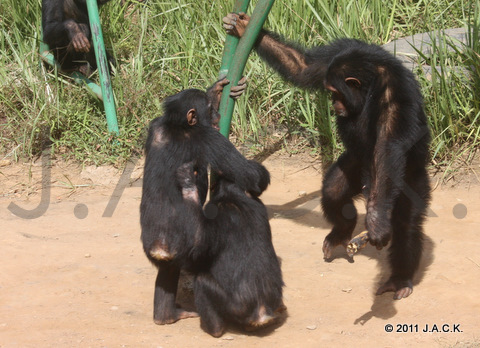 In the nursery group, Nalia and Ekolo have been introduced too. We couldn't wait until Tommy came back as we don't know how long Tommy's infection will last. And therefore, the two little ones who had met the nursery group already, are now part of the group!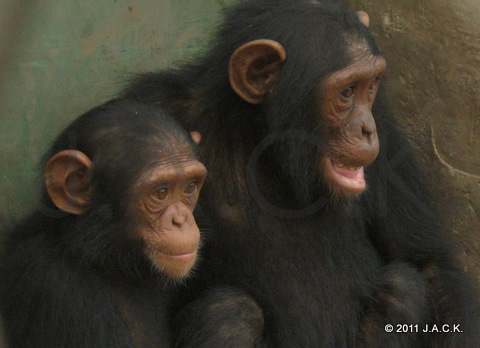 It was a huge surprise to see young male Pasa grabbing Nalia and keeping her close to him,  protecting her.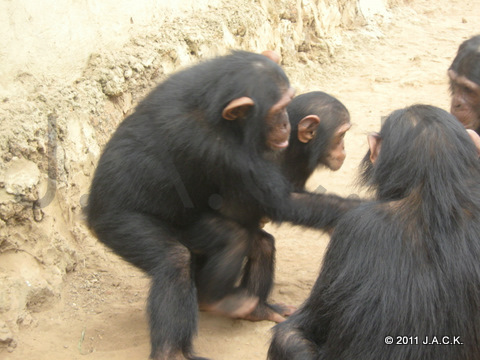 Neither Santa nor Africa (the two most maternal female infants of the group) could even come close to Nalia – Pasa kept the little girl in his arms.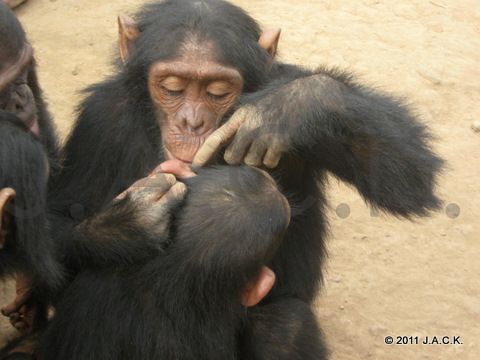 Remember, Pasa is the biggest male infant of the nursery and also the bulliest. We all were extremely impressed Pasa could be full of attention to a little one… Welldone, Pasa!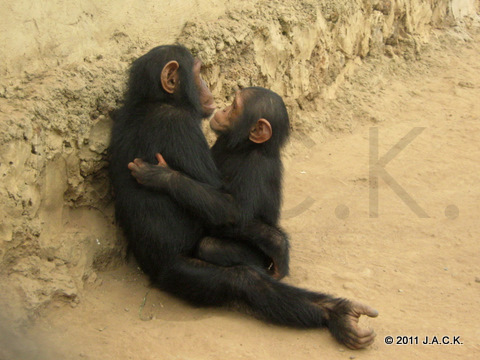 We actually couldn't have a lot of pictures of Ekolo who was being groomed and groomed by most of the females. Ekolo is very young and small and it's important Papa Augustin still stays close to baby Ekolo who is now living new experiences….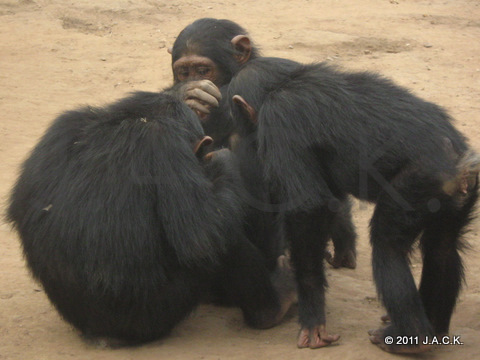 Thank You,
Roxane/J.A.C.K