Dear All,
Remember, Santa is the baby chimp that nearly died last March.
This time, we don't really know exactly what happened as yesterday we found Santa with a swollen face early in the morning. There is a scar on the upper side of her eyebrow that Santa doesn't want us to touch.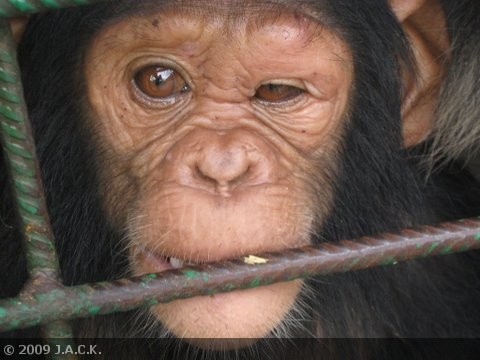 We believe she was beaten up by the big male of the baby group: PASA. He sometimes can be extremely rough with the youngest ones of his group and Santa probably had a blow on top of her left eye.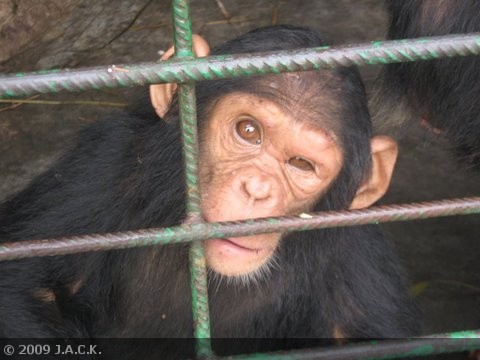 Santa is doing fine and is given all the attention and care she needs. Her sight is alright according to the vet and we just pray the bump will reduce very very soon….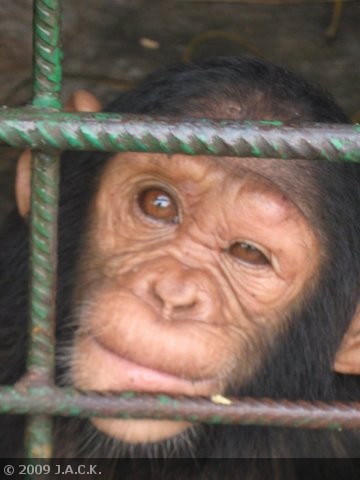 Roxane