We have great news for today as some Friends of JACK, worried about the chimps' security, have done their best to help out financially to enable us buy the needed materials to start fixing barbed wire on top of the walls located at the edge of our sanctuary.
Know that works have started thanks to your wonderful support. So far, 550 USD and 100 Euros have been collected; this is already a huge amount of money which is helping J.A.C.K. a lot!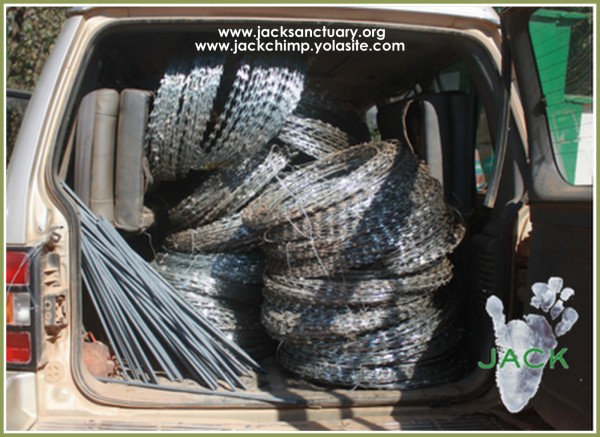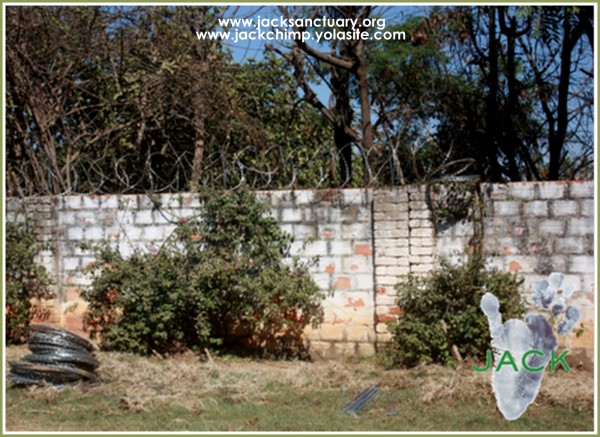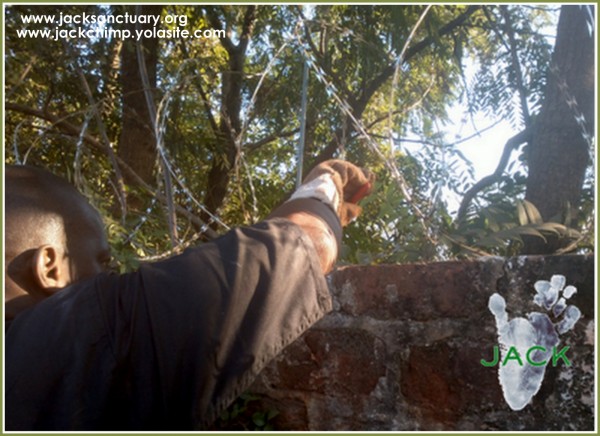 Many thanks to Cherie B, Eva C, Tania F, Kelly J, Patti C, Fran B, Tanis S, Wanda H, Oliver T, Véronique T and Valérie L  for their great support! Without your Love and wish to be part of this security project, J.A.C.K. wouldn't have been able to buy and fix the first barbed wires!!!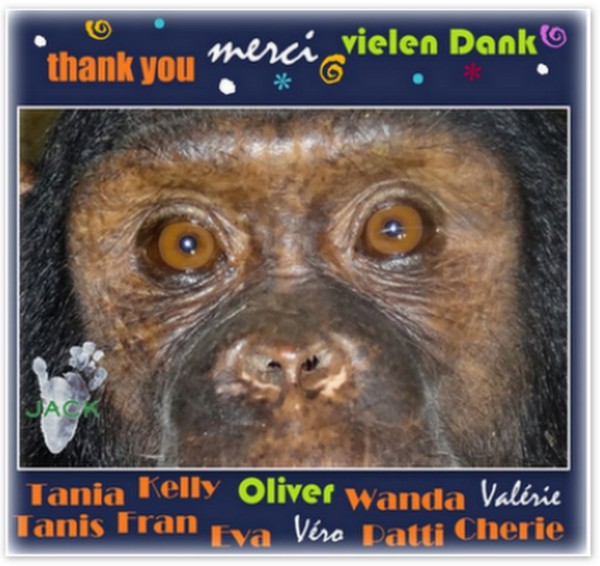 J.A.C.K.