Today we checked the last members of Tikas group. Everything went well and Tika, the alpha, despite his bad boy appearance, behaved gently athough very stressed at darting.
Some pictures of today:
Lyna carrying little Rosie at recovery room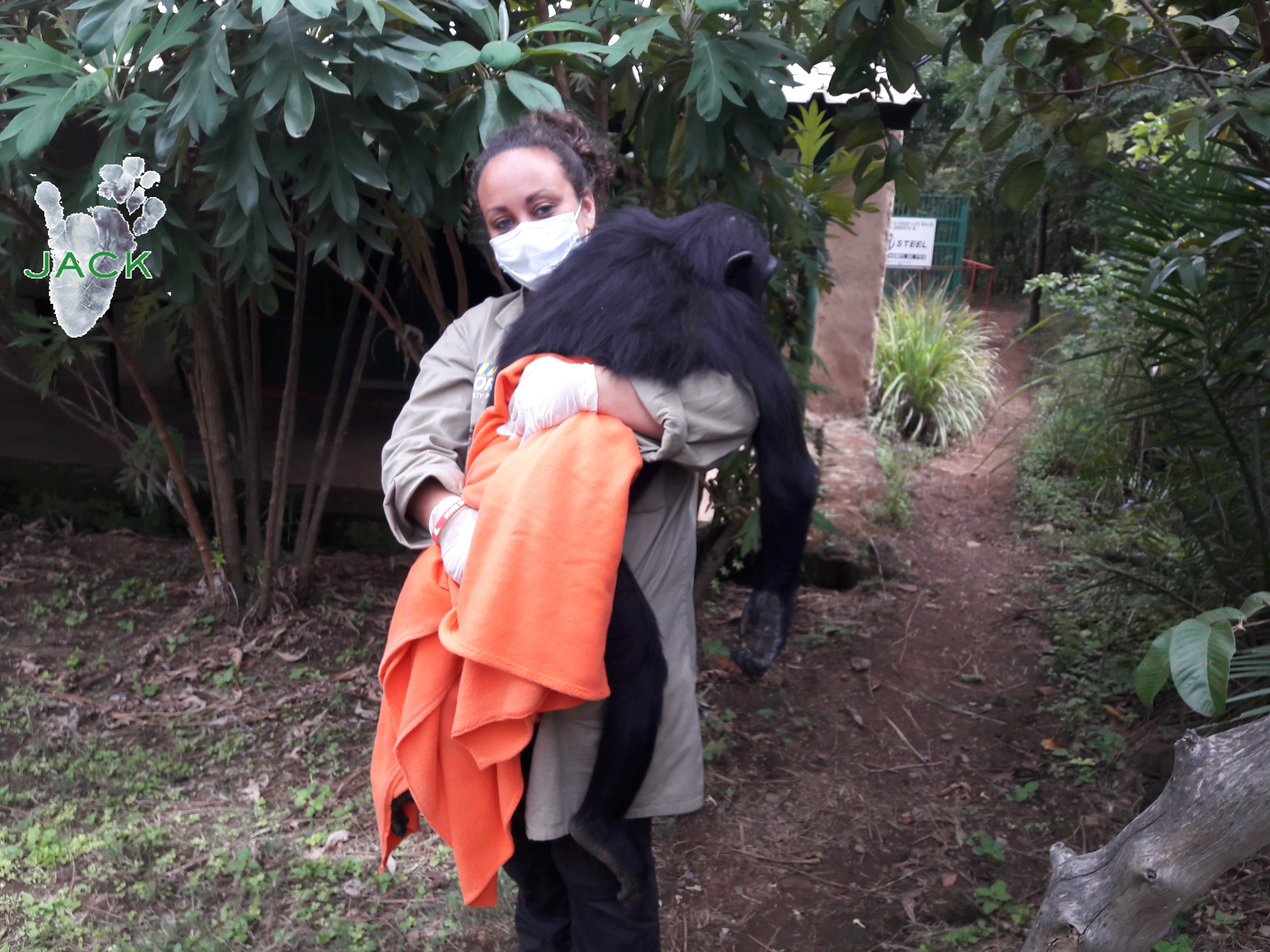 Papa Jérémie keeping an eye on sedated Elia while we are all checking Tika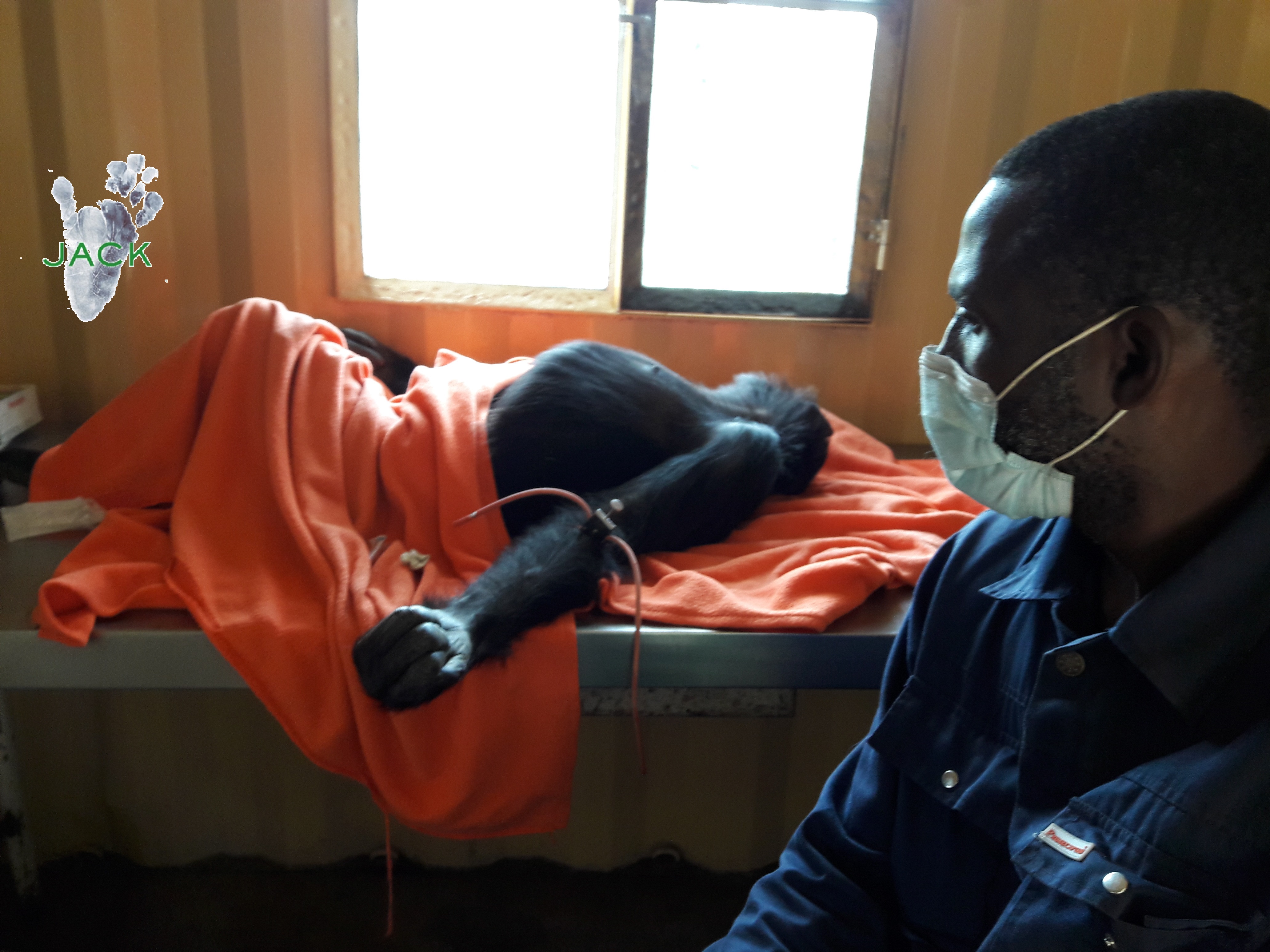 Papa Jérémie keeping contact with Tika just bfore he gets darted. Tika is anxious and always looks behind him as he knows vet Jean Claude isn't far
J.A.C.K. doesn't have a vet clinic. For 11 years now we have been working in « bush » conditions. For the Health Checks we cleaned and painted a small container as it was important to keep both our team and sedated residents dry and warm since it's still raining these days (rainy season) and since winter is around the corner (dry season). This is why you mainly see chimps with blankets!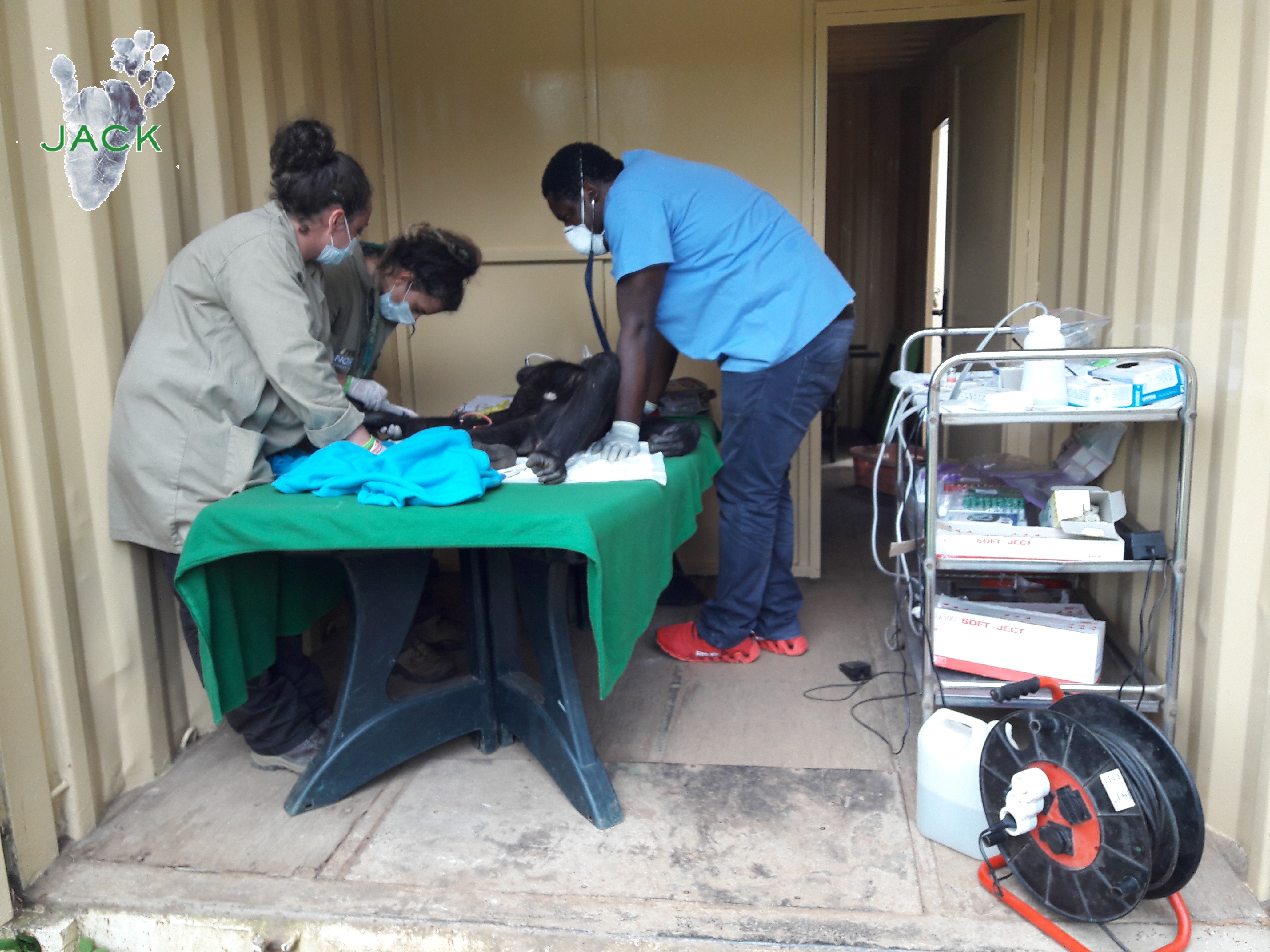 Thank you Jean Claude, Lyna, Manon, Julie, papa Ngoy and Papa Jérémie for this Day 6 of J.A.C.K. health Checks. And also many thanks to my J.A.C.K. team who helps the sanctuary in its daily routine: Maman Angeline, Yannik, Bondo and Landry!