In January 2022, we were contacted from Likati (Bas Uélé Province) by a caring person  who had just saved Cesar, a baby chimpanzee for sale on a local market. The latter was seriously injured and was immediately put under treatment thanks to the precious veterinary advice of our Dr. Christian.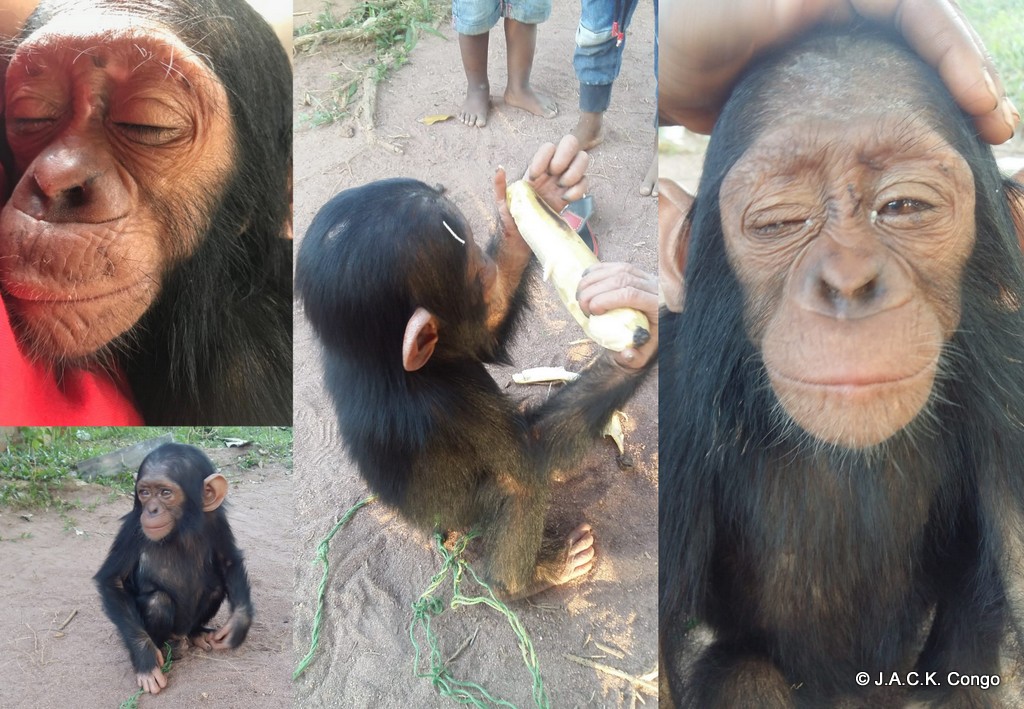 In March, the same person rescued another baby chimpanzee. This time, it was a little female named Justine. She lived together with Cesar and the two orphans got along well.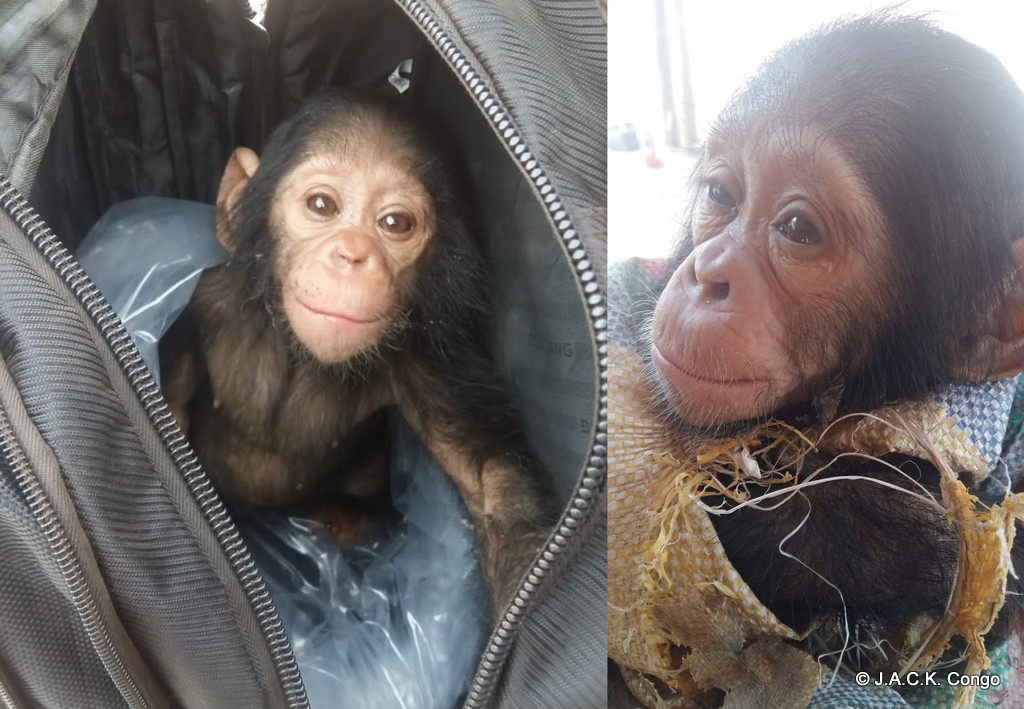 Unfortunately, Justine fell sick and, as she was mentally fragile due to the separation from her mother, the little one let herself go to join her mother and rest in peace.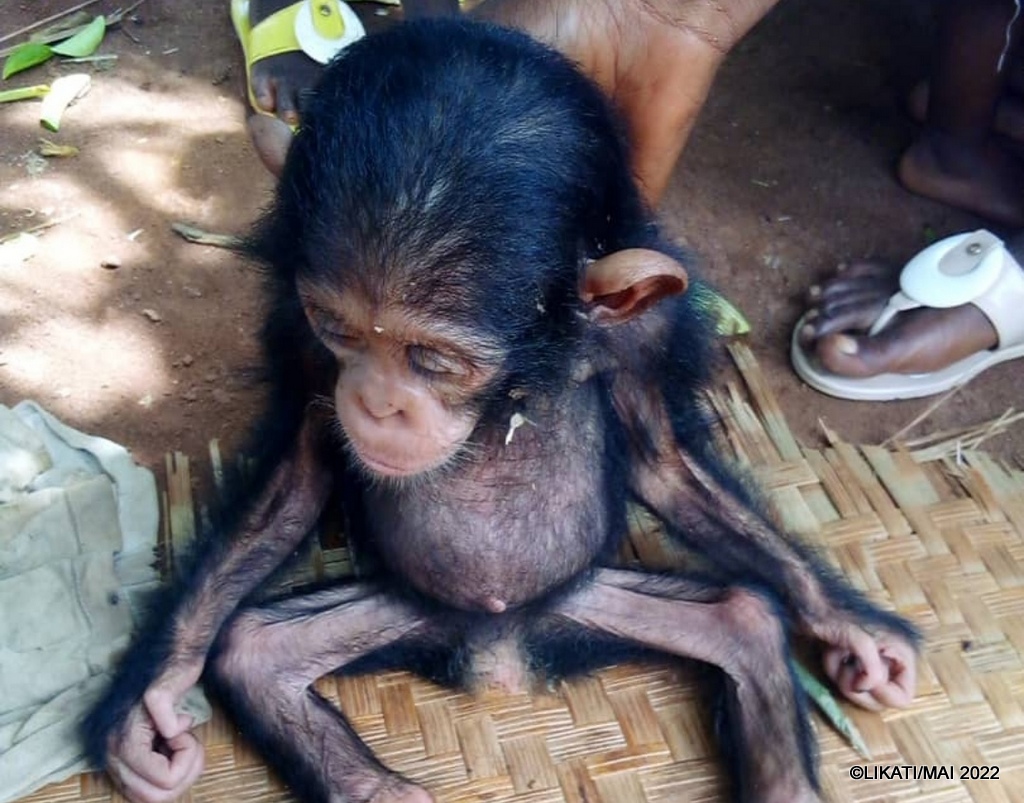 Since Justine's death, we have been worried about Cesar because of his health. We were in May and for weeks our calls and messages went unanswered.
It was in July that our Founder finally managed to join Likati and with great emotion we learned that little Cesar was still alive! From then on, we did everything we could to transfer him to the Lubumbashi sanctuary.
The transfer was not easy for him because he had to do Likati-Kisangani then Kisangani-Kinshasa and then take a flight to Lubumbashi. The trip was lengthened due to bad weather conditions and poor road conditions.
So he did Likati-Buta-Banalia-Kisangani: 3 days of motorbike (466km)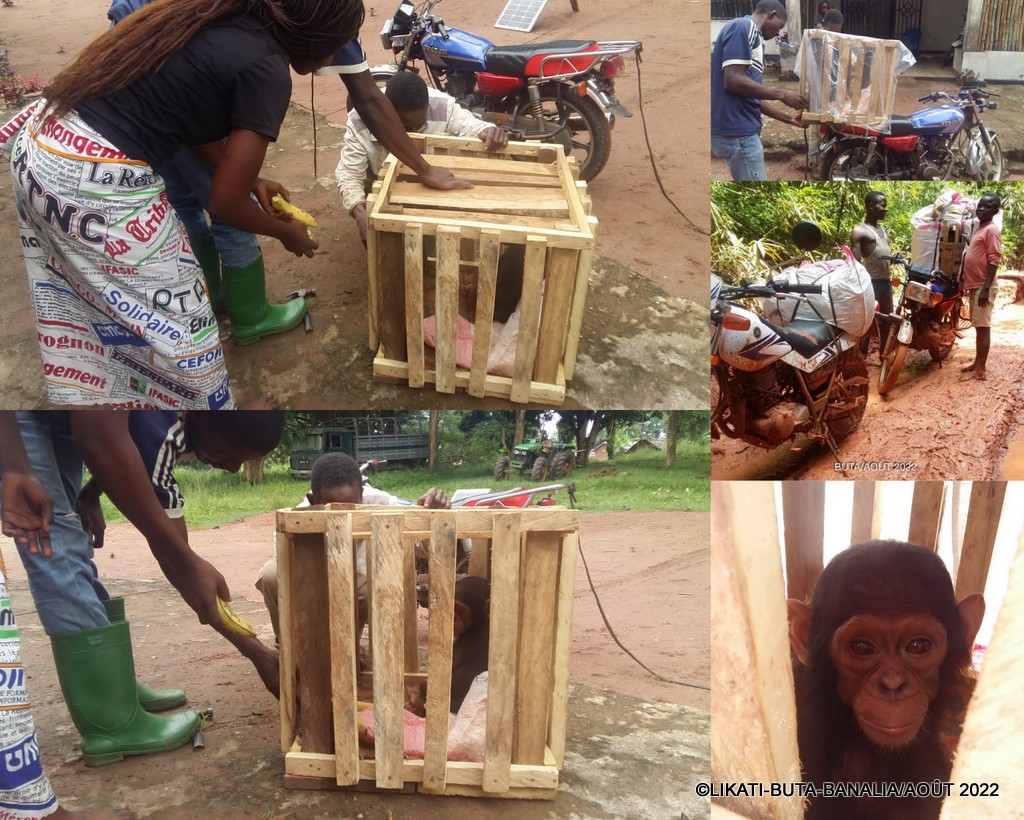 Kisangani: Cesar spent 4 days in Kisangani while waiting to have all the documents necessary for his transfer.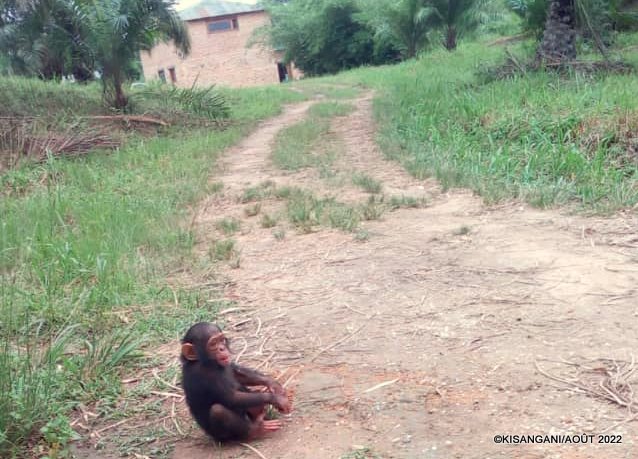 Kisangani-Kinshasa-Lubumbashi: 2 flights. The first from Kisangani to Kinshasa and another to Lubumbashi right after.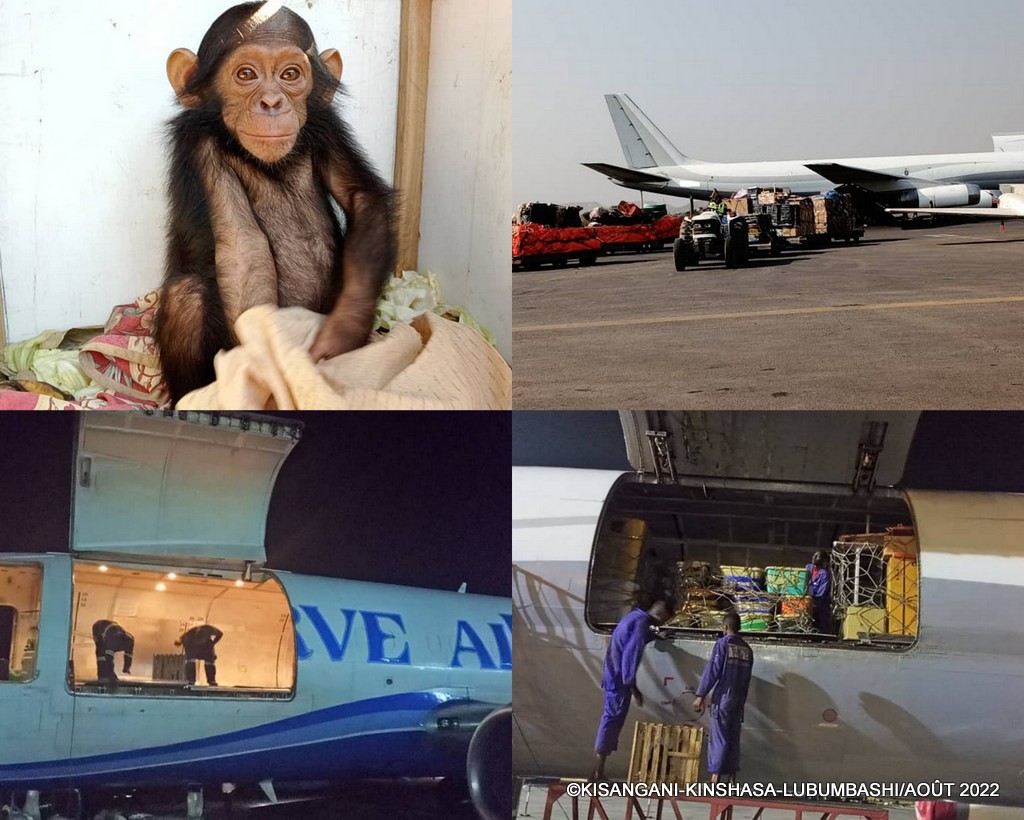 Once he arrived in Lubumbashi, Dr. Christian was waiting for him on the tarmac to take him directly to J.A.C.K.
His first vet check showed a growth problem and  a  lack of protein. Cesar had nearly no muscles… A keeper named Franck has been in charge of the baby since his arrival.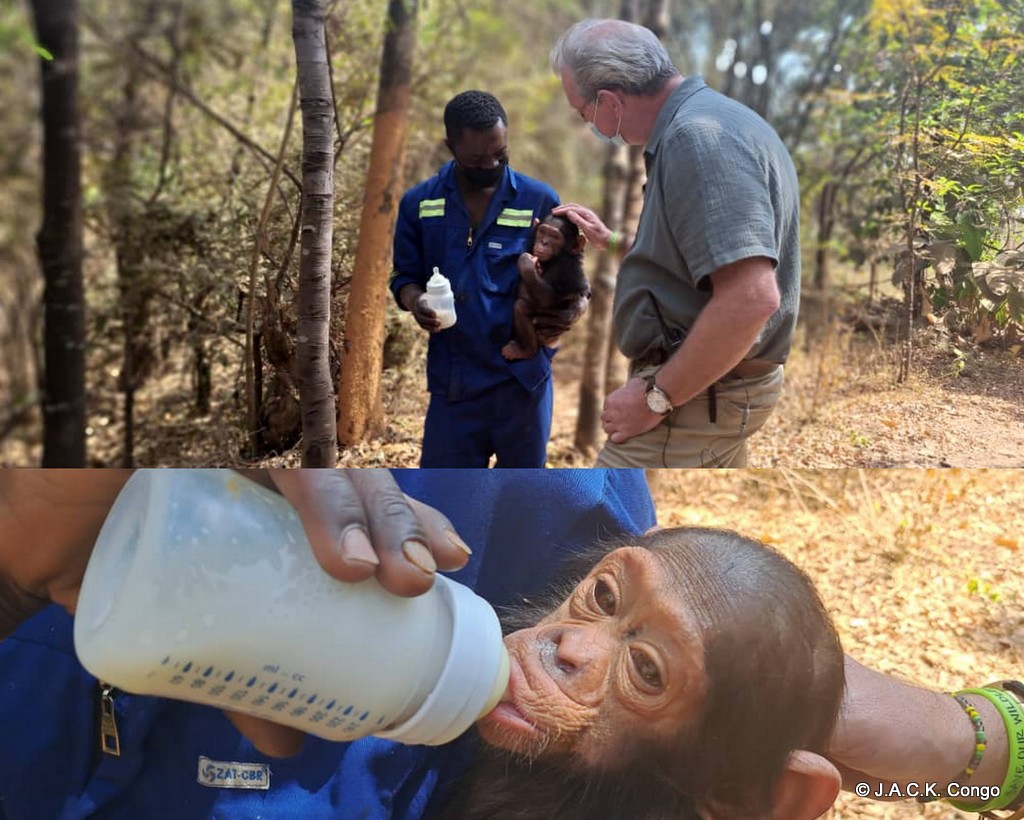 Today, Cesar is adjusting well. He is doing fine and he has an appropriate diet.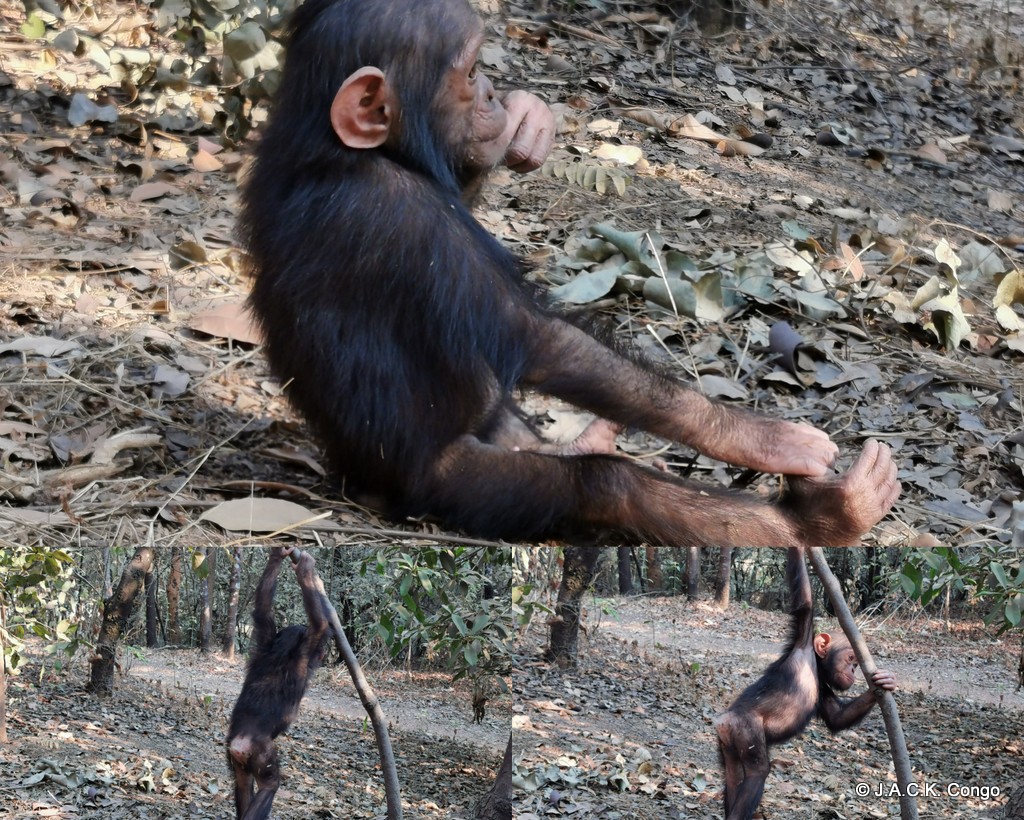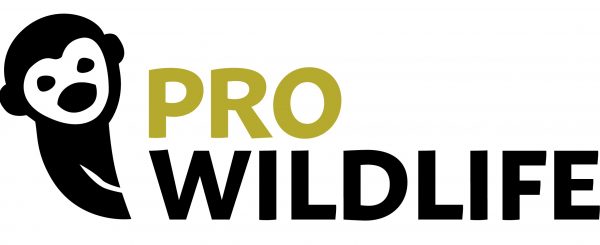 We would like to thank PRO WILDLIFE for its great support in contributing to this transfer.
Also,  thank you for your outpouring of solidarity with him during his transfer and we also thank all the people who have directly or indirectly contributed to his evacuation.