Dear All,
If you have a look down at Lubumbashi from a plane, you can see that the entire city is hidden under a huge cloud of dust!
Many people don't like this period as dust enters any corner of the house, covers the most colourful trees and flowers of  your garden and keeps your hands and clothes dusty any time.
The chimps of our sanctuary actually don't bother at all (except  young Doguy whose right eye is crying  during day when being in the open air enclosure!).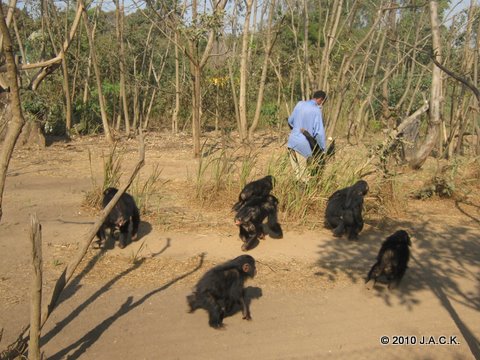 Most of them do play in the dust or even roll into it!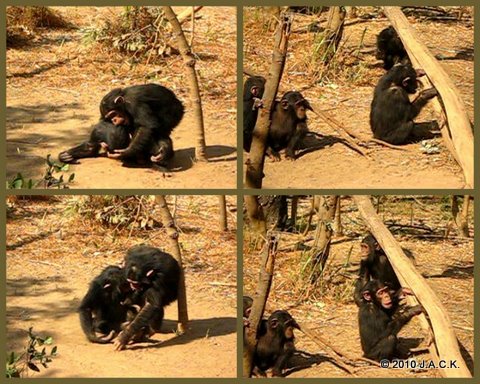 playing in the dust
I was lucky I had my camera with at feeding time last night. The infant group had played all day long in its outside quarter and when all of them came in for their milk, each of them had turned into little ghosts…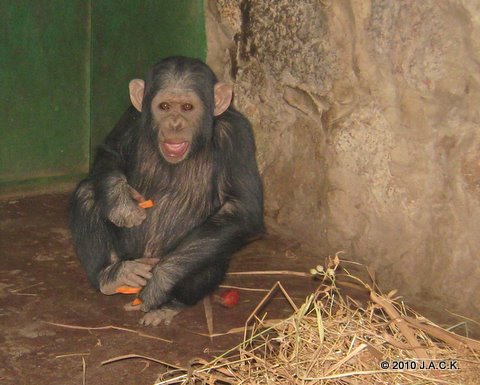 Maïka had the most spectacular face: it seemed she was ready to go to a Halloween party with her white face and her red lipstick!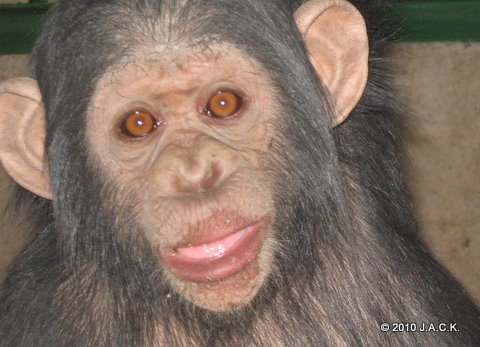 Elia, Pundu, Bapu and Santa, Dian … all had natural make-up on…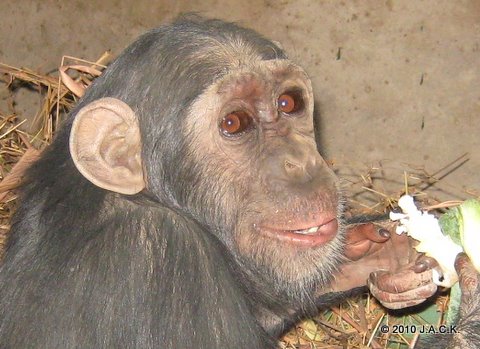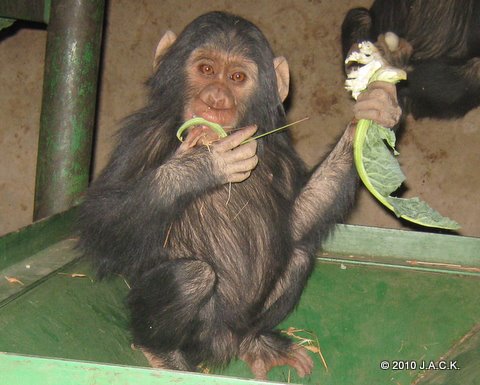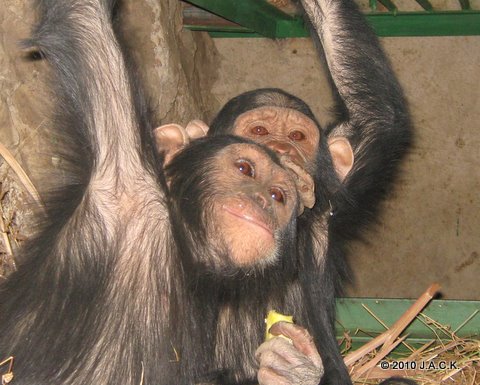 I believe Rosie was the only one who looked neat and clean…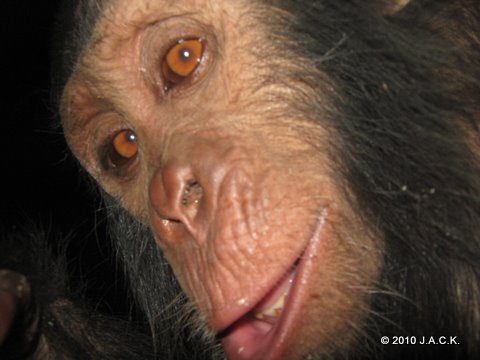 … because even Kimo was ready to party too!!!
J.A.C.K.