Dear All,
This is an update on Zamba who had been isolated for several days. No longer injured, we  decided  to  introduce her  back into her group.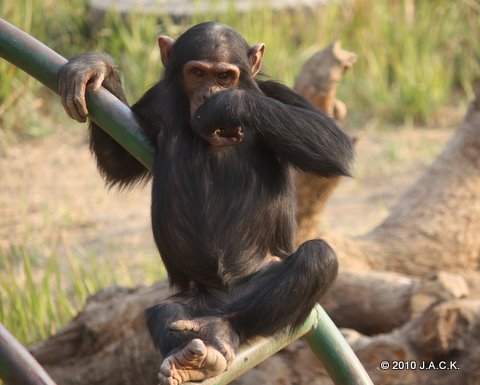 When transferring the young female, we were very eager to know what Mwisho's plans were.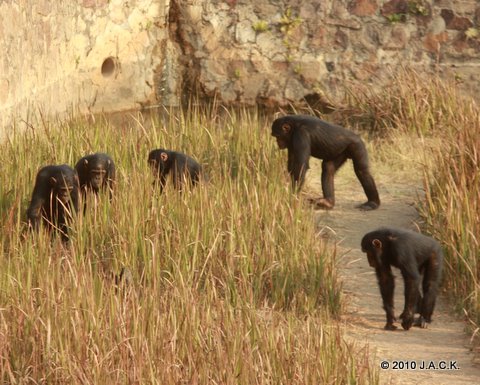 Well, nothing really happened. Zamba wasn't scared at all of him nor even impressed. Mwisho simply tapped her back maybe as a sign of recognition and let her quietly meet the others.
But at first Zamba didn't want to go with her friends and observed them all.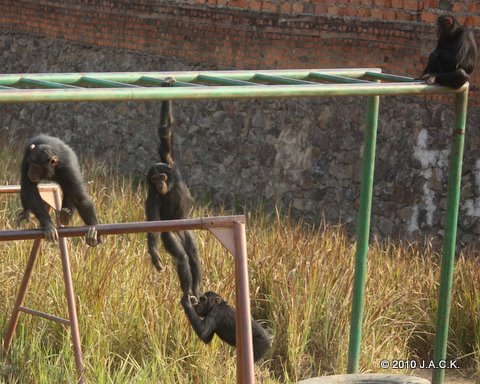 Then Wimbi came to fetch her and she started playing.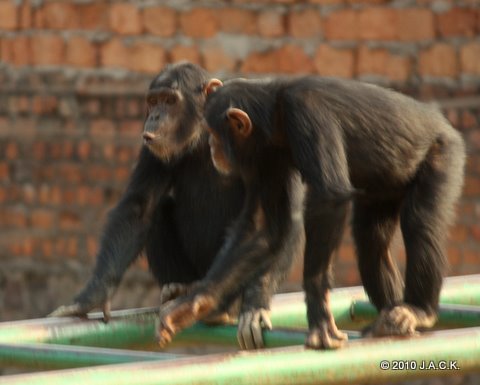 Of course, Doguy was the happiest and ran to the young female when he realised she had come back. He hugged his friend very hard.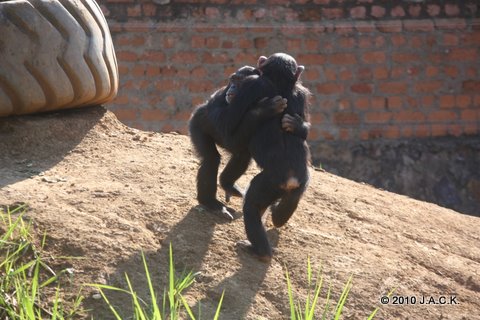 Keeping chimps isolated too long isn't a good thing. Therefore we try to reintroduce them back very fast as soon as they have finished their isolation period. With Zamba, all went well and we are glad she's now  with her friends again  in the group.
Thank You
J.A.C.K.