Dear Friends,
Rainy season brings us its whole lot of  fruits and vegetables we can hardly find from April till October (dry season).  Thats' the reason why these days JACK can easily find guavas, corn/maize, mangoes and …avocados.
Chimps of course do like all of these and baby Ekolo has shown a particular interest in …. AVOCADOS!
Ekolo is a one-year-old-male chimpanzee  flown to JACK in November 2010 by the Bonobo Sanctuary of Lola after he had been confiscated by authorities in Kinshasa.[kml_flashembed movie="http://www.youtube.com/v/4xXL9xC-S7o" width="425" height="350" wmode="transparent" /] I won't have to write a lot as you will understand and see through the following pictures that baby Ekolo is really really fond of avocados…. Enjoy!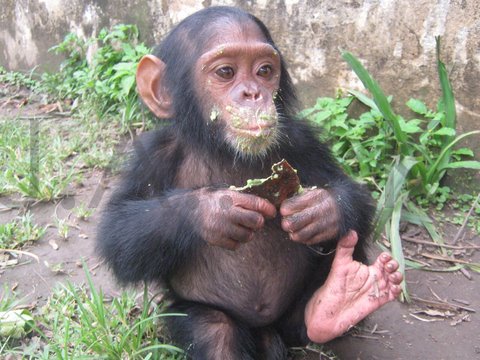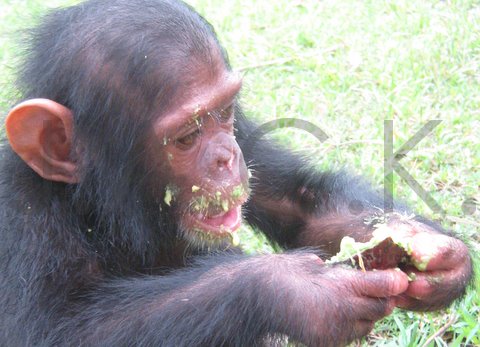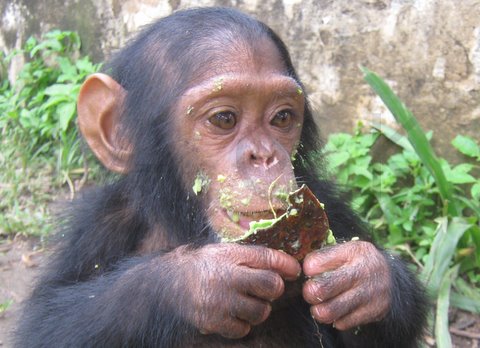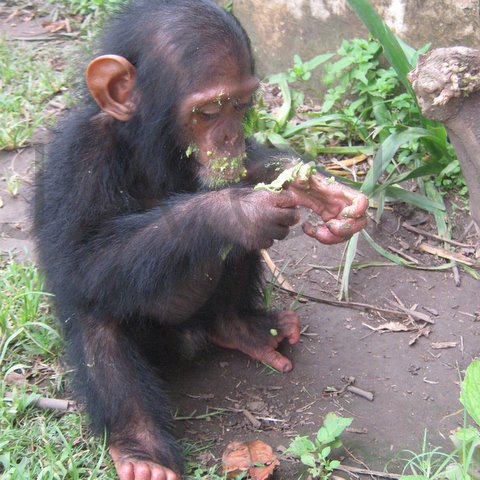 Also, baby Ekolo is a one of the adoptable infants of our Sanctuary. You can read about him on our « How to Help » page of this website.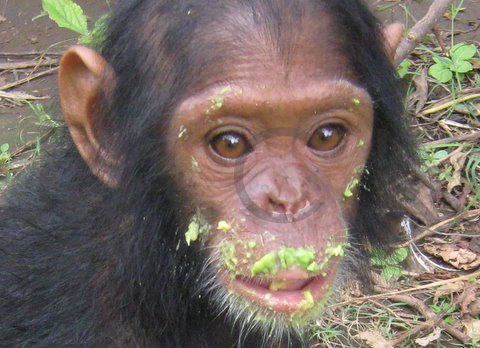 Remember that all proceeds of your adoption/support will go straight to the orphans to cover food and medical care. Ekolo hasn't been adopted yet and is looking for a Godmother or a Godfather…
We really need your help!
Thank YOU for HIM!
Thank YOU for THEM!
Roxane