Hi Everyone,
Of course, you all (readers of these blogs)  are « Friends » of J.A.C.K. and our sanctuary is extremely grateful as some of you do their best in helping us through giving advice, sharing tips, talking about us to friends, sending us donations, participating to events in order to collect funds, etc.  So, thank YOU all for being with us !!!
One of you has been with us for quite some time. Yes, today, we wish to talk about a young lady we have never met but who has always shared her emotions and support via the blog and via emails…
Yes, KINZLI, I am talking about you!
KINZLI lives in the UK and has a wonderful voice. With some friends, she started a music band named 'Kinzli and the KiloWatts' and they have already 2 extremely nice music albums. She has got different websites you can read about her :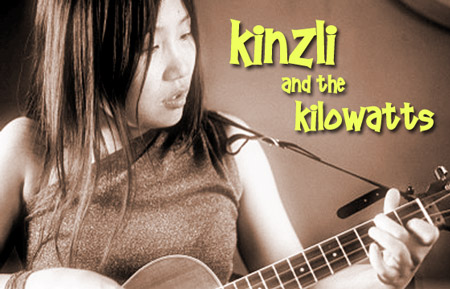 One day Kinzli contacted us saying she had been partly thinking about baby TONGO while composing the song  » A safe place for us » of her new album 'Down Up Down'.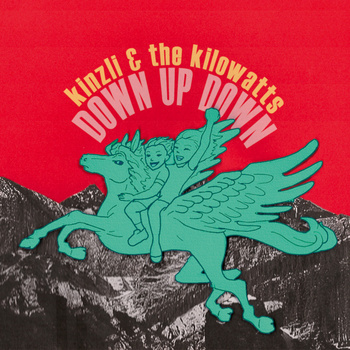 KINZLI is a regular donor of our sanctuary. As to thank her for her dedication and love, we have organised  a surprise for her that we are sharing here with all of you. Her song inspired us a lot and the theme of our video of course  is … baby TONGO!
[kml_flashembed movie="http://www.youtube.com/v/uXkrn5arNAo" width="425" height="350" wmode="transparent" /]
Yes, today, the 19th of August 2010 is Tongo's Birthday. It's been two years now that this little one arrived at the sanctuary and it was to us the best moment to offer this present to KINZLI.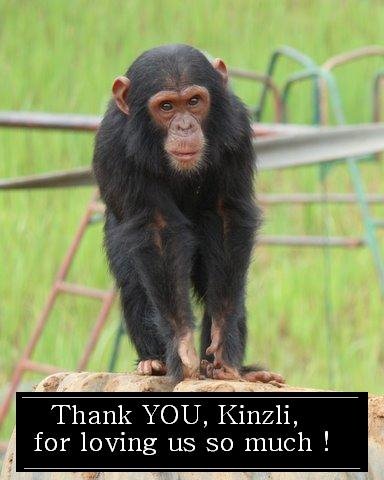 Thank YOU, KINZLI, for being with us and especially for your love and kindness. We are happy to be your friends!!!
Thank You,
J.A.C.K.