Sheryl, Annie, Christine and Theresa,
As to reply to your questions about Tongo and Jane in the main enclosure, all is fine. Especially for baby Tongo who has been accepted immediately. This picture below summarises how Tongo is doing today.
Tongo and Shasa
Yes, as expected, it is the eldest female, SHASA, who has now little Tongo under her wings.
At the beginning, the other chimpanzees were quarreling as to know who was going to have Tongo on her or his back.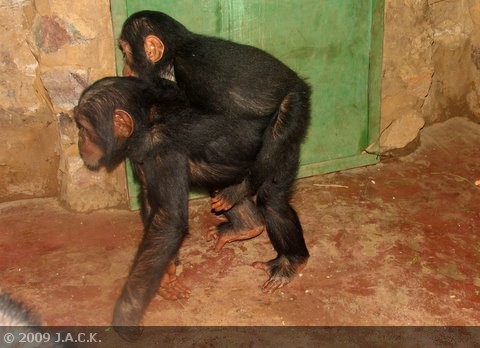 Wanza with Tongo
Today, the young chimp stays mostly with Shasa and also enjoys playing with the others.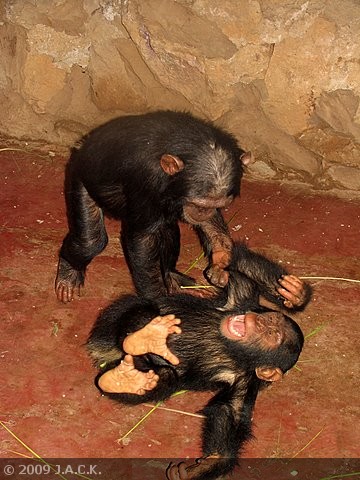 What about Jane and Seki?
Seki and Jane both keep an eye on the little one.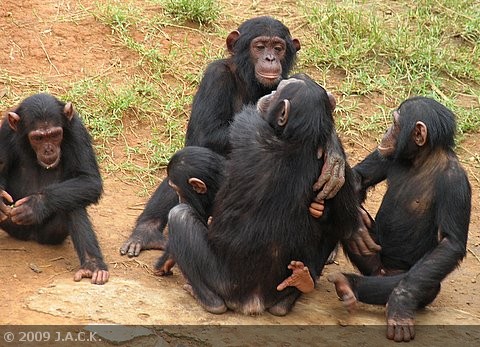 Jane (left), Seki (middle) in front of Shasa and Tongo. Kala is on the right
But Jane is still very anxious and has problems to be accepted by the others. I believe she needs time to adjust to this new place full of males…The first days in the enclosure were very difficult to her and she hardly ate. Today, Jane never goes too far from Seki who isn't that over protective any more.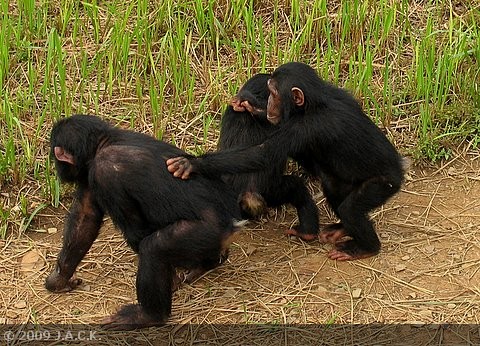 Jane gripping Seki
Seki has lost lots of hairs on his back. I thought it was a disease or maybe the others groomed him too much. But it is actually Jane who is pulling his hair as she grips him all the time…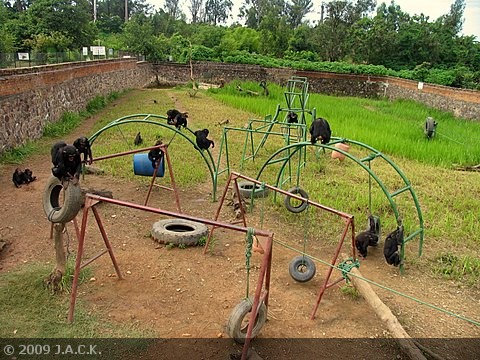 So, in a few words we can say Tongo is enjoying his new life and that Jane needs more time to settle down. Introductions are very easy and do depend on the personality of each individual.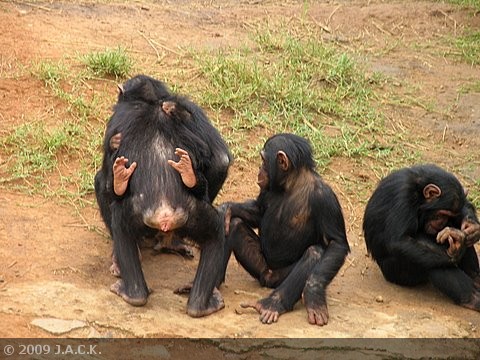 Guess whose little toes are behind Shasa's back???
Roxane