Dear Friends of J.A.C.K.
This time, I'll talk about two chimp orphans  rescued last May not far from Banalia,  at about 210 kms from Kisangani in an area where it is said the largest population of wild chimpanzees still remains (Dr Thurston C. HICKS 2010).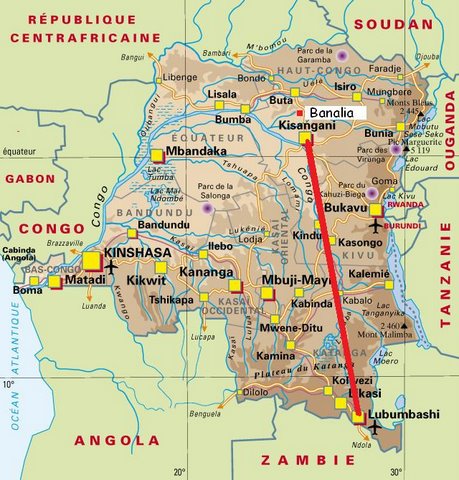 Jurie and Grant are two South African friends working  for a huge company in the middle of the DRC forest.
Baby  Kim arrived to them last May. Her mum had just been killed for her meat and both the baby and the meat were offered for sale on the campsite on the same day.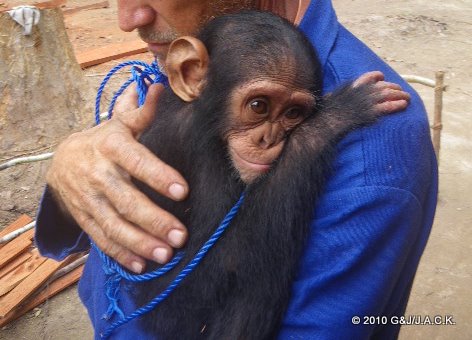 Kim was traumatised, lost, dehydrated and Jurie decided to save her. Which he did perfectly well!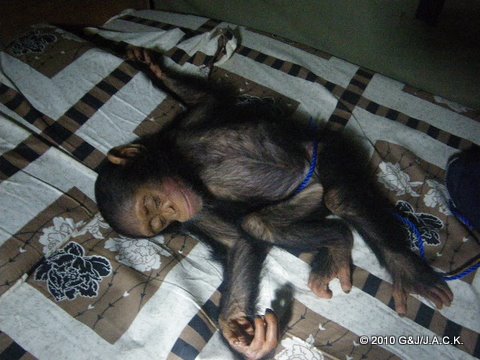 Then, a few weeks later, another baby chimpanzee  arrived on the campsite. When both  Jurie and Grant were about to refuse the second chimpanzee, they changed their minds as they  noticed the baby had had a pellet gone through its right arm.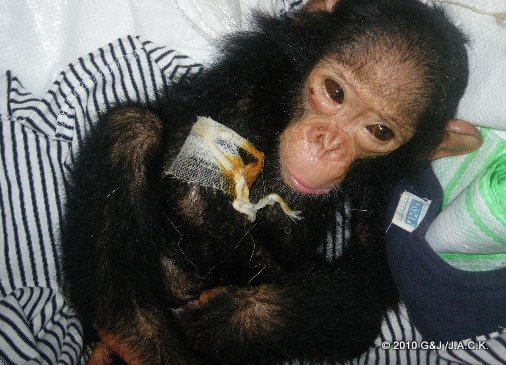 In addition to this, the rope the baby had around his hips had cut deep into his skin and infection had already started … Grant and Jurie decided to give Tommy the chance to live and took the new comer with them.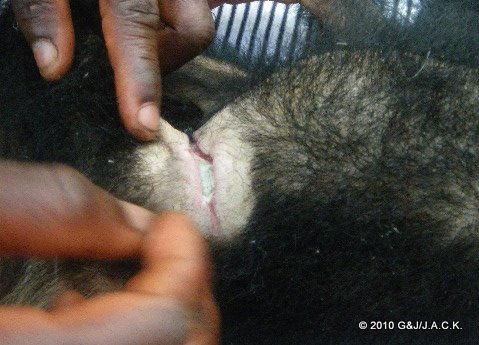 J.A.C.K. had already heard about these two infants because  Jurie and Grant had contacted us for help and advice once Kim arrived in May 2010. And when Tom came on the campsite, urgent treatment was needed to save the little one. J.A.C.K. vet Jean-Claude and myself did our best to guide Jurie in the different treatments that had to be done and thanks to Grant's mum who is a vet, Grant managed to give the little one all the medical attention  he needed…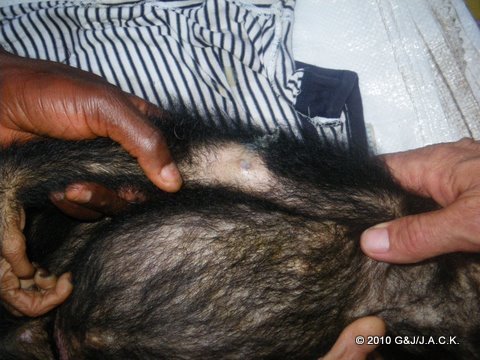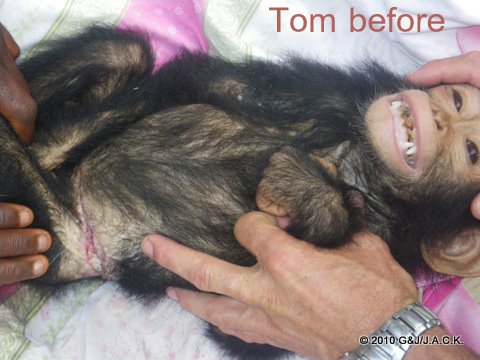 It took some time, plenty of love and patience before Tommy gained strength and started using his hurt arm. Jurie and Grant did a wonderful job and we can all be proud of what they have done!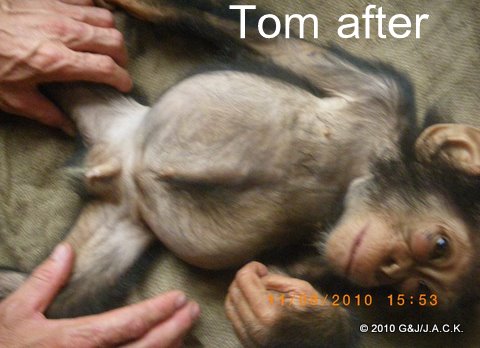 But Jurie and Grant were still worried: what would happen to the little ones when they'll leave DRC? Who would be ready to look after them???
More soon…
Roxane/J.A.C.K.