Hi everyone,
Kimo and Maïka are two young orphans from our nursery group and they get on very well together.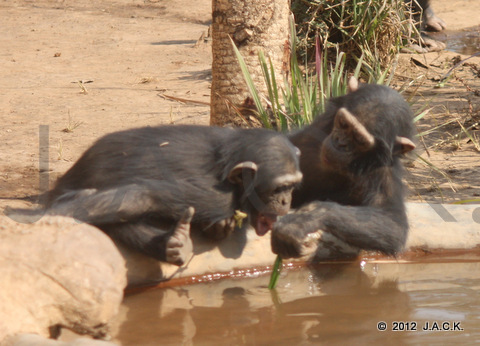 Because the weather was quite hot in the afternoon the other day, they were both sitting next to the pond and Kimo seemed to teach his friend how to drink water with a small twig.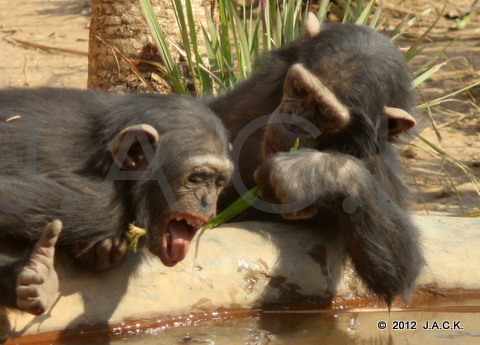 Maïka apparently didn't do very well and Kimo decided to leave her alone and to keep the twig for himself…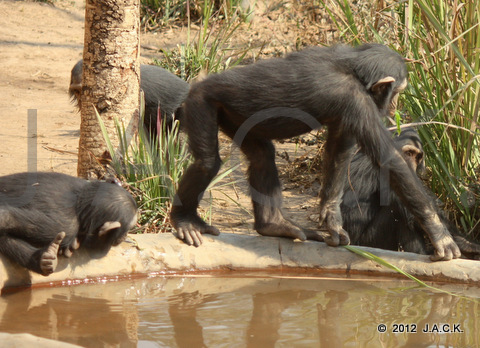 Maybe Maïka will do better next time!!!
J.A.C.K.