Our sanctuary is a DRC NGO living on donations only and, thanks to the kindness of its donors and sponsors, J.A.C.K. can make huge steps forward to increase the well fare of its boarders and of its team.
Today, we want to speak about 'magic'!
Yes, we didn't have power nor a generator at J.A.C.K.: our sanctuary has been living in the dark for the last 8 years using solar energy  for the electrical fences all around the chimps playgrounds….
Today, we can say that J.A.C.K. is living a new experience as we have had power in the kitchen area for the last few weeks only. Thanks to the substantial donation from the International Primate Protection league with the help of the ARCUS Foundation, our sanctuary has been able to bring power at the complex. It took us weeks before the basic equipment was fixed (we had to dig huge cables in the ground, build our own electric console, place a distribution board, construct a special room for the circuit breaker…). We didn't know about power before but, today, we do!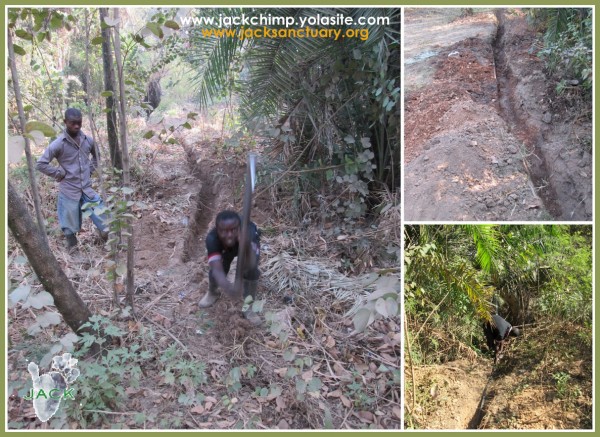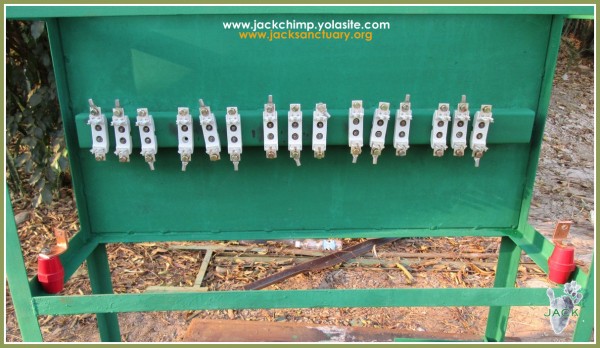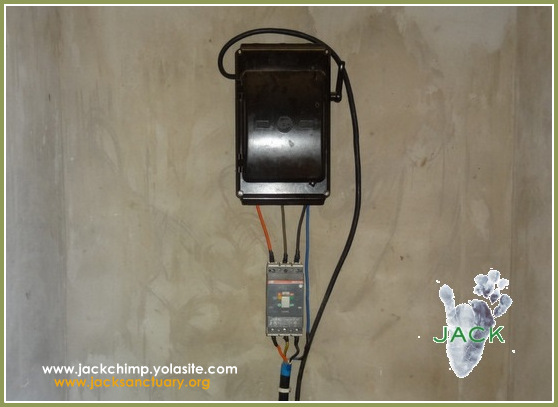 In the kitchen we  have warm water to prepare the milk bottles, to heat water for the chimps' morning tea, to cook the sweet potatoes and mealy meal… Warm water also brings hygien and enables the team to wash the dishes, to clean thoroughly the kitchen and its utensils .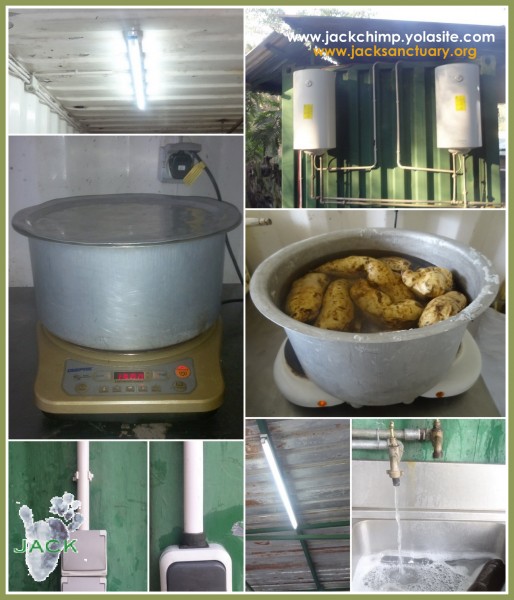 Also, the team can enjoy warm water to clean their uniforms, to wash their hands, to have a shower… and power enhances security at J.A.C.K. ! Wich is very very positive!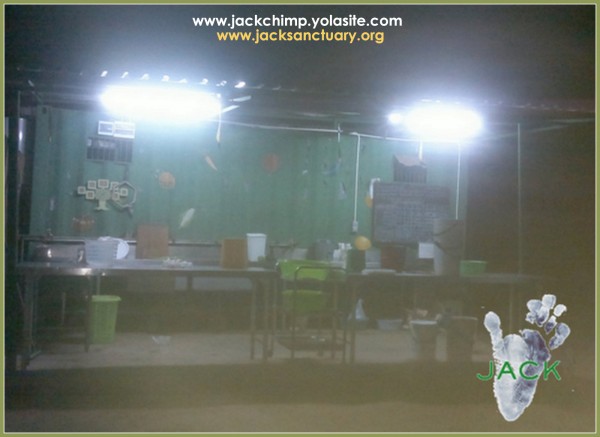 As you can see, it's a brand new life today at JA.C.K. thanks to IPPL and their sponsor, the Arcus Foundation! We are extremely grateful for their wonderful support and trust which have helped our sanctuary make huge steps forward!!! Thank you all again for bringing power at J.A.C.K.! Thank YOU for THEM!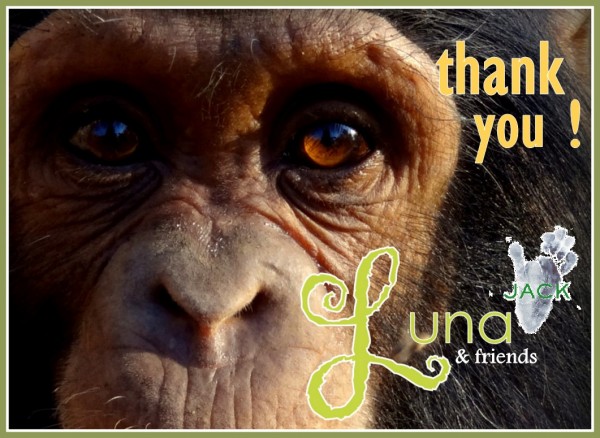 J.A.C.K.