Hi again,
Today was Maïka's 3rd day of tough treatment and she started drinking and eating. Her eyes are bright and it seems she pays more attention to things around her. I can now say Maïka has come out of that lethargic state she had been in for the last week and we all feel very happy about it!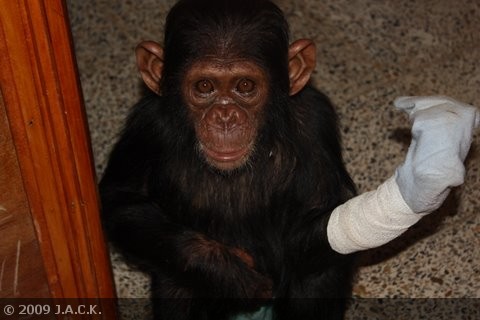 I put a sock and a small bandage to protect the catheter
The fever seems to be gone and Maïka is more and more active. This afternoon she even did a few steps to go to the fridge asking for some yogurt (her favorite dish!). Santa and Kimo were surprised to see her walking in the kitchen and came to hug her at once.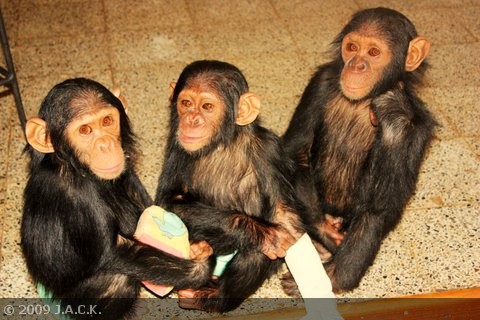 Santa (left),  Maïka and Kimo (right)
The catheter was removed from Maïka's  arm as intravenous injections will be replaced by intramuscular ones. No more drips! No more pain in the veins! You see in Maïka's  eyes how relieved she feels without that needle in her arm!!!
Santa is Maîka's best friend. Both are the very little ones who nearly died a few days ago…
One more thing to share with you today: look at the picture below. Kimo was having inhalations for his cough and Santa wanted to switch off the inhalator by pulling out the plug.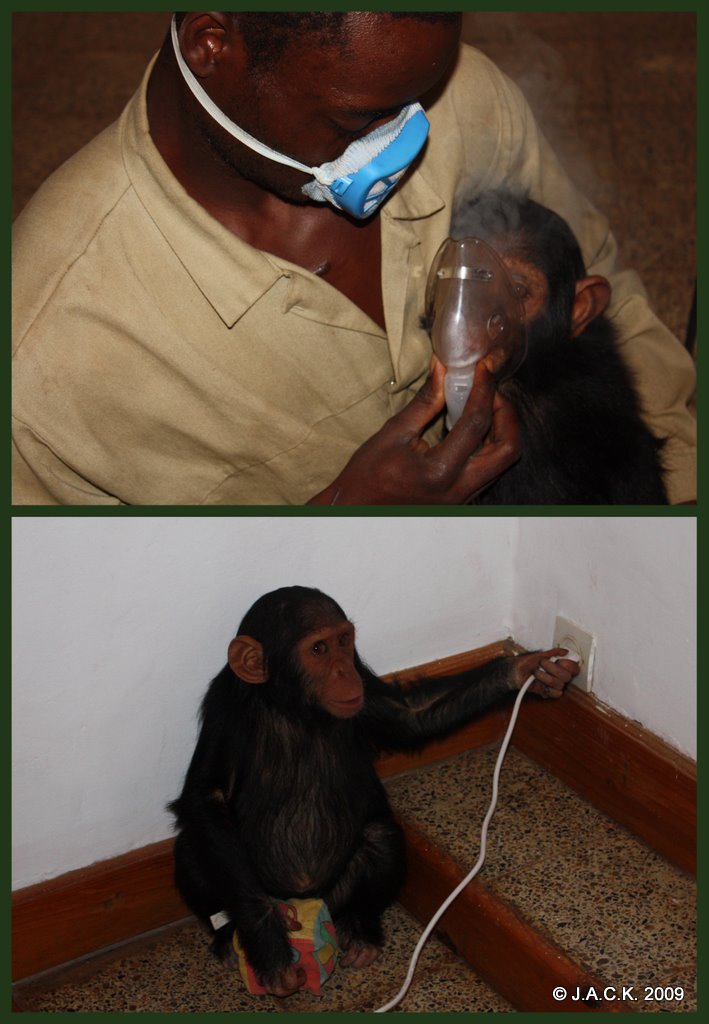 I love the way Santa looks at me as if she were saying « pleeeeaaase, can I  have that plug out??? »
Roxane