Dear All,
Yes, not funny to say, but the last 3 little ones (=Kivu 4) of our baby group are contaminated too! 
PASA has fever, AFRICA has a runny nose and baby DIAN is sneezing most of the time.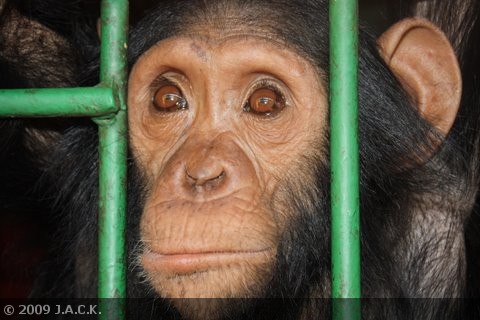 Pasa
They belong to the group of the babies I temporarily have at home and I knew these 3 remaining ones would fall sick too!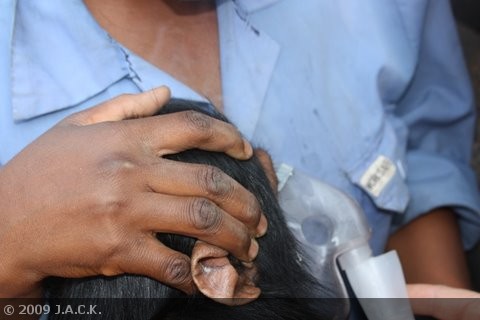 Africa having some inhalations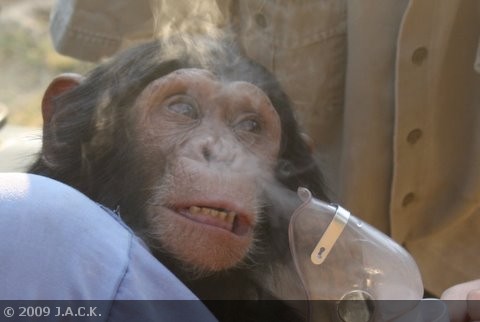 But, fortunately, the virus isn't that strong any more and the babies aren't too bad!!!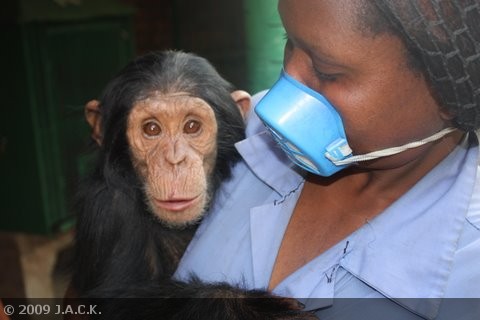 Dian and Maman Angeline
This is also the case of elder chimps of our  main group: KINA, CHITA and JACKY had to start treatment too but are fine…
Maïka is now enjoying life again after very tough times and is still at my place with Kimo and Santa until everyone at the Refuge has completely recovered.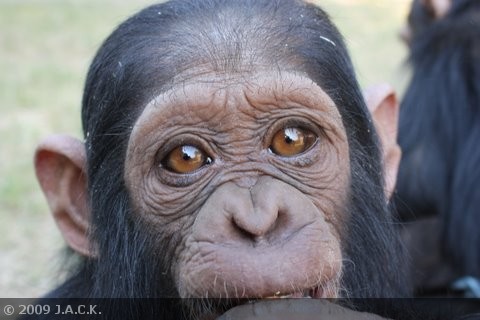 Maïka feeling a lot better!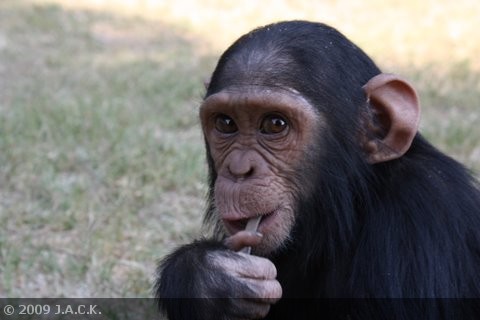 Santa (top) and Kimo (below)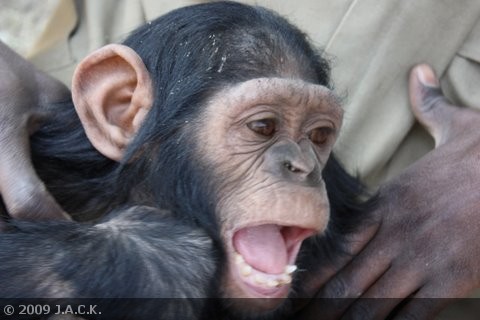 I wish all this were finished very soon as we are all tired …
Roxane