We do a lot of recycling at J.A.C.K. as we lack plenty of things here in Southern DRC.
So, the new enrichment tool we introduced several months ago is…old socks filled up with treats (raisins, fruit, cereals) and hidden or hung on the different playgrounds!
Most of the chimps like these recycled items – especially Maïka & Elia who have become great sock experts! See by yourself 🙂
=> Filling the socks and displaying them on the playgrounds
 => chimps enjoying their enrichment tools
PUNDU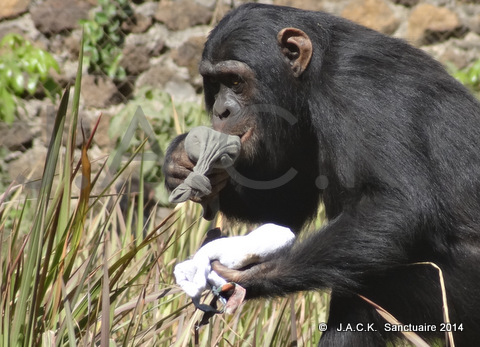 TIKA & DIAN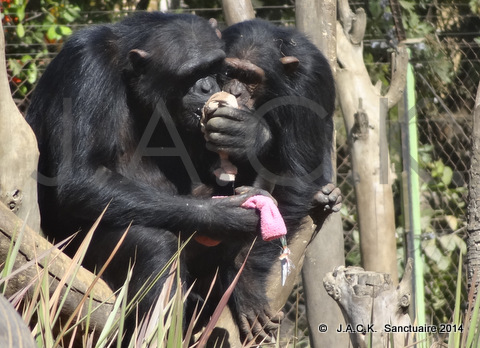 MAÏKA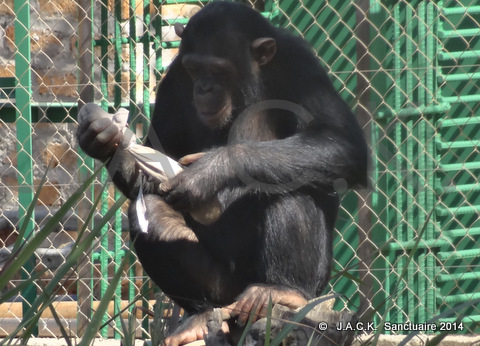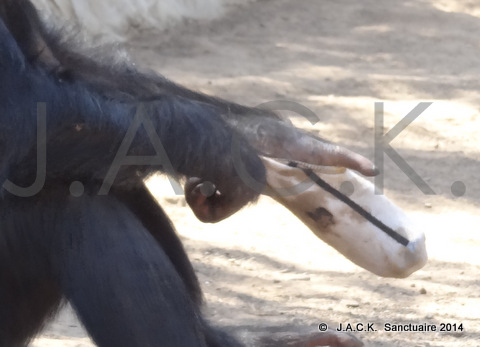 and… ELIA!