****************************************
****************************************
Dear All,
This is a sad story to share with you. I know, the tragedy happened several weeks ago, but it took me quite a lot of time to feel 'ready' to talk about what happened to four-year-old Santa.
Santa has gone.
Yes, Santa was found without life one morning when I arrived at the 7.30 – feeding  and because her body was still warm, I believe she gave her last breath the moment I opened the nursery facilities…
I really really thought I could bring her back to life by doing massages or artificial breathing. But autopsy revealed an unexpected birth defect: Santa was born with a tiny right lung and her left lung was the one she had been living with most of the time and it had become so over dimensionned it probably pushed the heart downwards causing the heart stop beating…
Baby Santa was known to be fragile: she was allergic to some drugs, had always severe respiratory complications when having flu… But we  never imagined such drama would take place.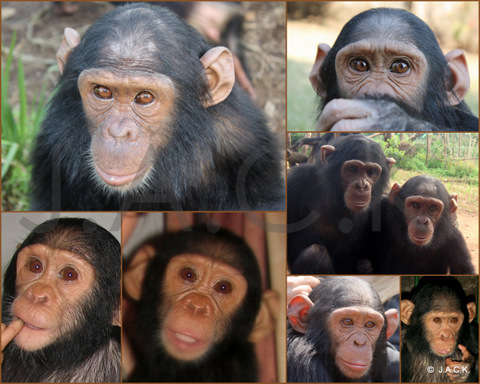 Previously called « Mapima », Santa didn't have a happy start in life as just after the slaughter of her group, she 'belonged' to a DRC soldier who use to attach her to his belt when going on battle fields of north-east DRC. Santa was the soldier's lucky charm and whe was kept at night at the entrance of the soldiers camp to protect them all…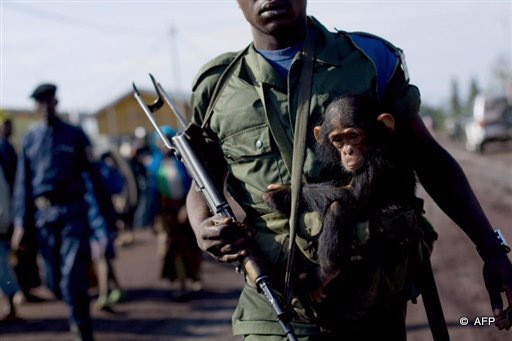 This little female had been rescued by an Isreali doctor who had noticed the sick chimp at the entrance of the military camp and, when the doctor managed to give her all the love and care she needed, the chimp was flown to Lubumbashi thanks to Gorilla.cd and Samantha to our sanctuary where she met her friend KIMO. Her first surrogate mum remember was Josefine, a Swedish friend who was staying with us at that time …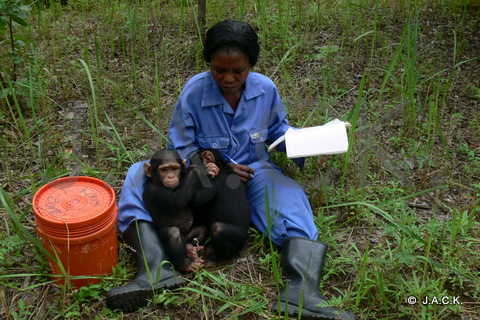 Santa was also known to be the 'mum' of all the babies of the nursery group. Each time a new comer had to be introduced to the group, Santa was the first chimp the newcomer would meet as she was extremely maternal and protective.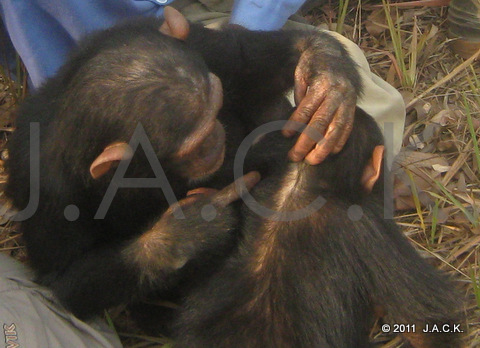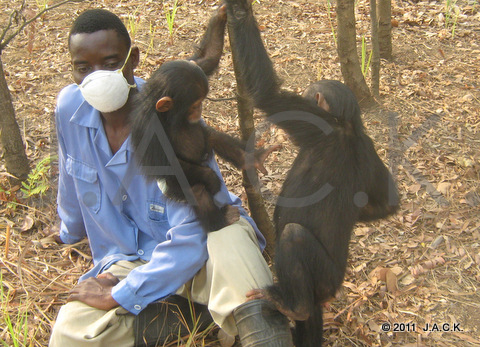 Now that Santa is gone, there is something like light and warmth missing in the group. Santa was the shining star spreading love and peace… guiding the group and always leading the « hug trains »…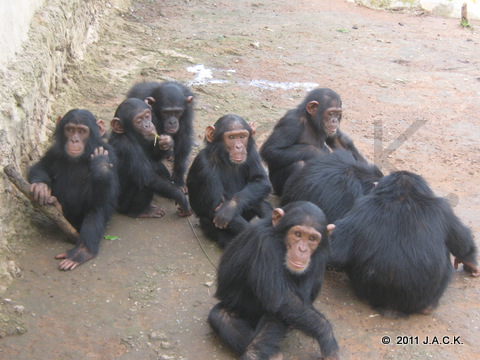 I can now see another young female is instcinctively behaving like Santa did: Vida! Yes, Vida used to be with Santa most of the time and I am now convinced she tries to fill up this huge emptiness by acting in the same way Santa did…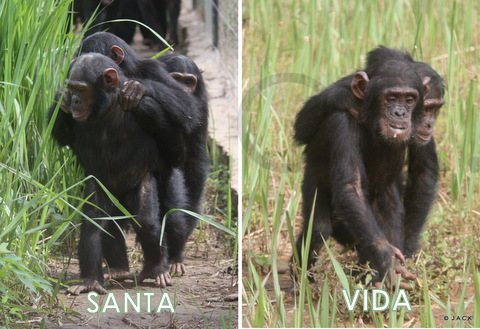 This experience has been painful to everyone at J.A.C.K. and especially to me as my aim is to save, to love them and not to see them go away forever like this. I personaly thank our family but also two great friends, Su and Chantal, who helped us go through these hard times and who had the kindest words of comfort and love. Also tons of thanks to Greg, Josefine, Marie-Paule & Frans, Pierre & Eliane, Sébastien & Mathilde, Emilie, Véronique & Alicia, Florence, Fran and Cherrie who gave us the strength to accept this loss…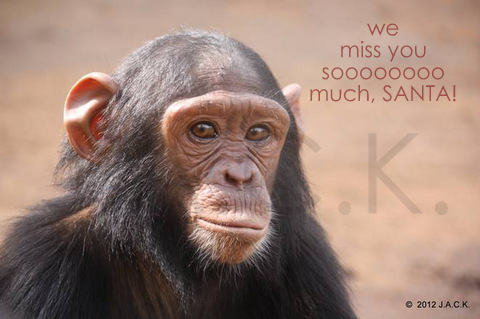 Farewell little SANTA!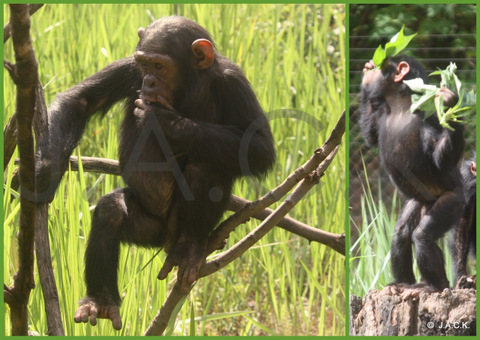 We all love you!
We all miss YOU!
Roxane