Thanks to HUMANE SOCIETY INTERNATIONAL, J.A.C.K. has successfully completed the Lodja 3 & 4 missions. These two missions involved the transfer of different species of primates confiscated by our partner APPACOL-PRN in Sankuru province and the surrounding area to J.A.C.K.'s primate rehabilitation center in Lubumbashi.
For the Lodja 3, 20 confiscated monkeys were carried by a small plane hired for the occasion, to bring them all under the watchful eye of APPACOL-PRN, whose help was invaluable. HSI also provided food and veterinary care for the 20 survivors of trafficking who were rescued and transferred to J.A.C.K.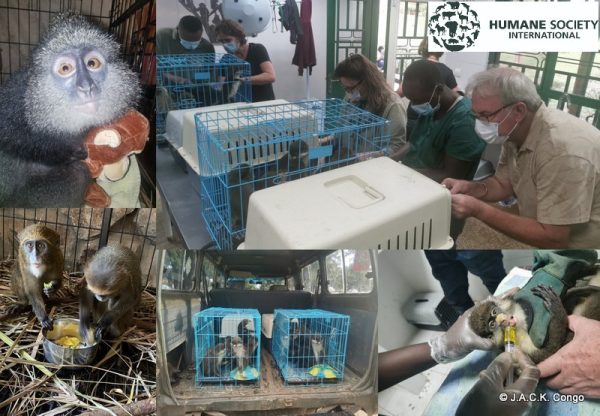 As for the Lodja 4, 23 primates of a wide variety of species, including 1 chimpanzee seized by the ICCN on the outskirts of the Lomami National Park, were lucky enough to be flown by private plane to J.A.C.K. Thanks to a generous grant from HUMANE SOCIETY INTERNATIONAL, not only the air transfer but also certain confiscations, their travel and their food and veterinary care (+ surrogate mother) were covered. This was invaluable help in giving these individuals the chance to live in a healthy and loving environment at the J.A.C.K. rehabilitation center.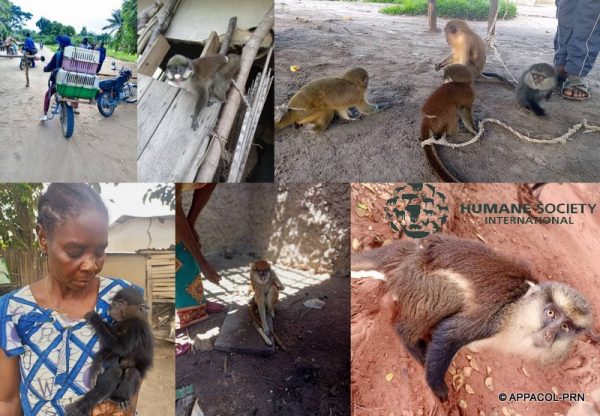 Highly grateful to HUMANE SOCIETY INTERNATIONAL, to all its team and to all its donors for these great projects that have helped so many lives, so many survivors, to move towards a better world.