Remember, early December last year, we launched a fundraising appeal to collect money for a Jungle Gym for the chimp teenagers group of JACK.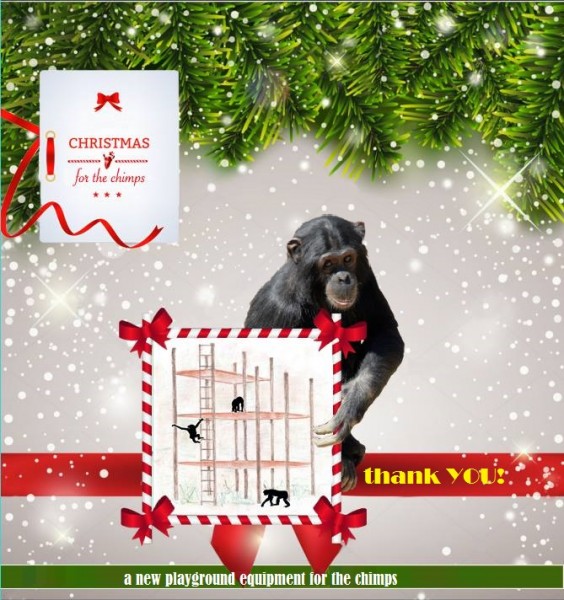 Today, we can say that the total amount ($5,524) to build this huge play tower for Chita and his friends has been collected since JACK fundraised along with its French charity  « Les Amis de JACK »  during the latest Festive Season.
YES! JACK is extremely happy this project will come true! The Jungle Gym is a high play tower which will not only provide enrichment to the teenagers group but it will also protect them  from the harshness of the climate (blazing sun, heavy rains) by offering the chimpanzees some shade and shelter . The sanctuary intends to start the constructions very soon and will, of course, share pictures and updates.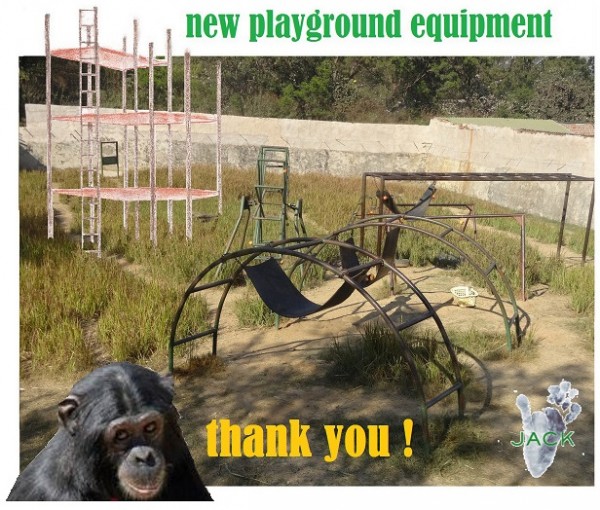 Again JACK and « Les Amis de JACK » would like to thank the different Friends who have given all their trust as well as their precious financial support to make this dream come true. Remember, JACK lives on donations only and relies on the generosity of its Friends to provide its boarders with the best care!
Many, many thanks to:
Carole V.  who launched the fundraising event in France together with our Charity « Les Amis de JACK »;
the Sweden Chimpanzee Trust and its Board members who decided they would be part of this Christmas event for the chimps!
our great Donors whose aid was crucial : (in alpabetical order) Alexandra G, Amy M, Andrew & Candy G, Carine LT, Catherine H, Corinna MS, David S, Eva C, Francesca B, Geneviève H, Harry H,  Jean-Charles D, Julie B, Karim M,  Louise Q, Lyna R, Marc H, Mireille F,  Oliver T, Sébastien M, Suzanne M,  Valérie L, Valérie S, Véronique T, et Wanda H. 
one of our adopters who has been following JACK sanctuary for so many years: Marie-Odile L. Her love for her adopted friend MAYA has no limits and Maire-Odile therefore decided she would help the sanctuary finalize this playground project!
our wonderful Friends from all over the world who organized/participated to events  to support JACK:
      => Lucette P (France)  who participated to 2 different Christmas events jointly  organised by shop managers Mr & Mrs Kahn from MEDOR & Co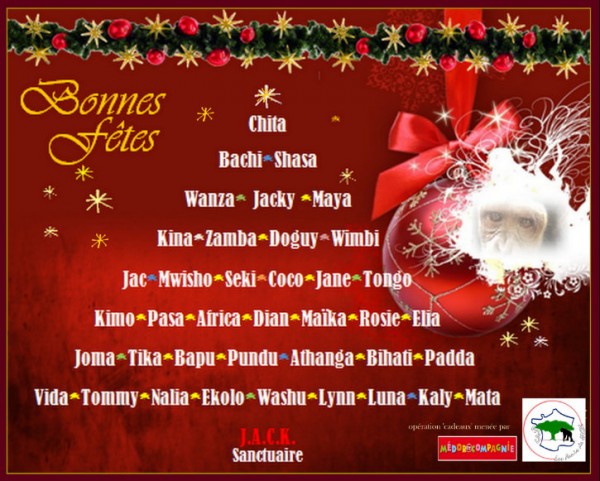 => Patti C  and her sister Gail (USA) who attended 2 different Christmas crafts  fairs and sold their handmade necklaces.  Usually assisted by Gail,  Patti has been supporting our sanctuary for years now and her gorgeous necklaces have a great success and do help our chimps too!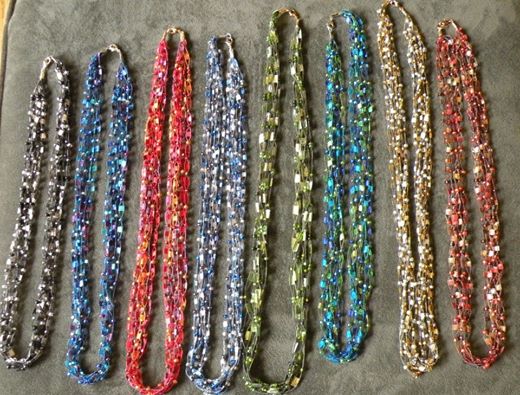 => Joanne P (Australia) who created a fundraising event in her country to help Chita & his mates get the Jungle Gym.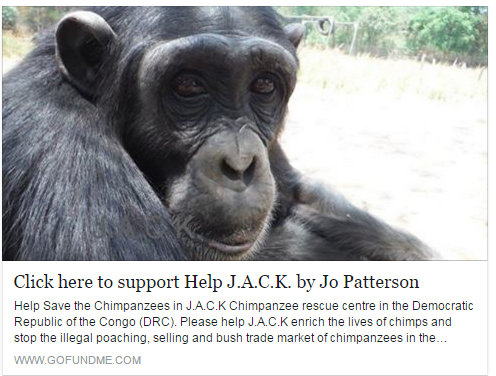 The building of the play tower should not last more than 10 days and we of course will keep you updated !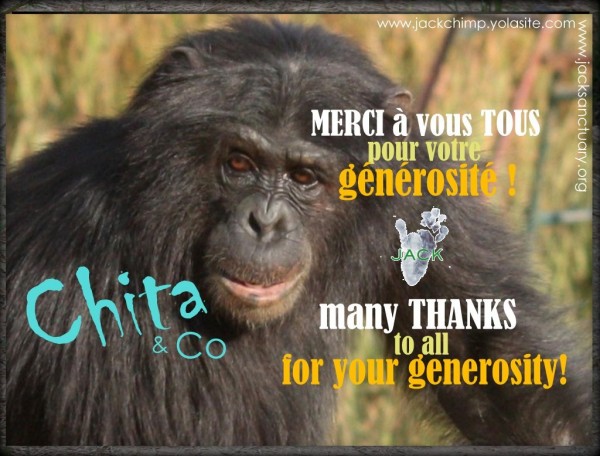 Dear Donors, without your precious support JACK wouldn't be able to give its orphans the best!
So, thank YOU again and again for THEM!