Hello Friends of JACK !
When Franck was attending the PASA meeting in the US last June, he met Beth of the Brevard Zoo who offered JACK a big suitcase full of books and puppets.
This Environmental Teaching Suitcase, imagine, is a wonderful donation that will now enable JACK progress in its education program as I already mentioned Conservation in Africa can mainly be done through Education.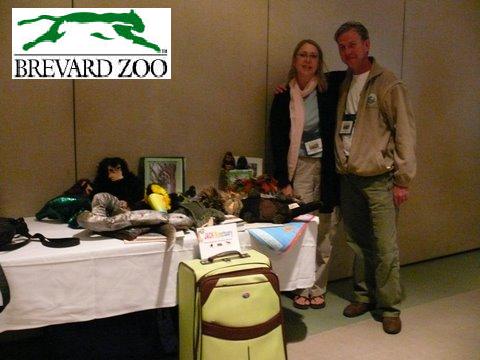 So, end of June, Franck and I worked with kids of the 1st Kindergarten of the Belgian Program School of Lubumbashi. 
What you must know is that for the last 6 months, Miss Séverine, teacher of the 1st Kindergarten, had been working with her little ones (aged 3 to 4).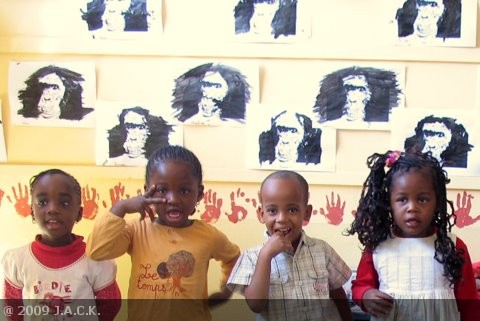 At this stage, you usually teach basic vocabulary: children put words on their environment and learn they live in a house, have a garden with trees… They also study what they eat, discover the different shapes and colours, start counting, etc.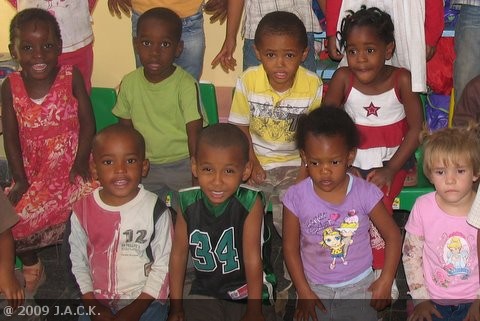 This year, the little kids of Miss Séverine not only had that basic program; they also studied further as to compare themselves with a particular animal: the chimpanzee!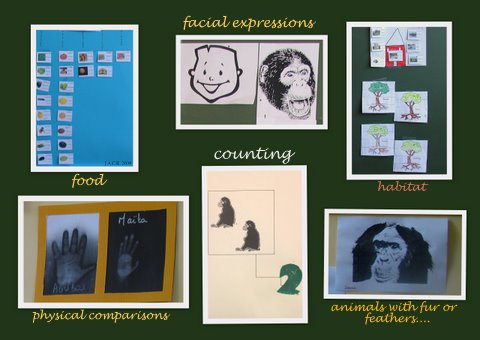 By doing so, at the end of the school year, the little ones knew about the habitat of the chimp, its food, its physical aspect, his facial mimics, etc. They did a wonderful work and Franck and I visited them to congratulate these very young pupils.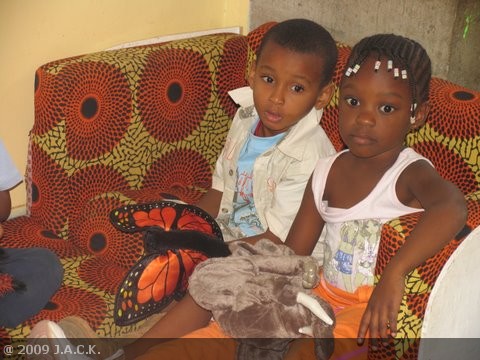 Also, during this particular visit, we had the Brevard Zoo teaching suitcase  and together with the little friends of JACK we built up the story of a baby lion called "Simba', lost in the forest as his parents had been poached… Simba was looking for new friends of the forest and every child was given a puppet to play the long, long story….
I was amazed how so young kids could interact and I felt very impressed by their knowledge about chimps and their environment.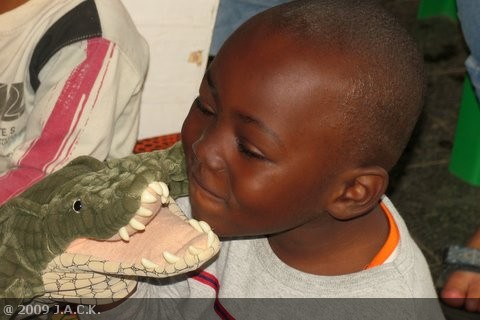 Miss Séverine has done an excellent work and it is thanks to people like her that chimpanzees hope to have a better future. Children of today will be the leaders of tomorrow and this kind of action represents a lot in the survival of the Great Apes and their general environment.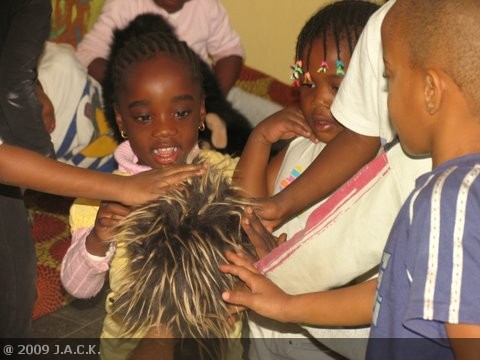 Thank you Séverine for all your patience and hard work.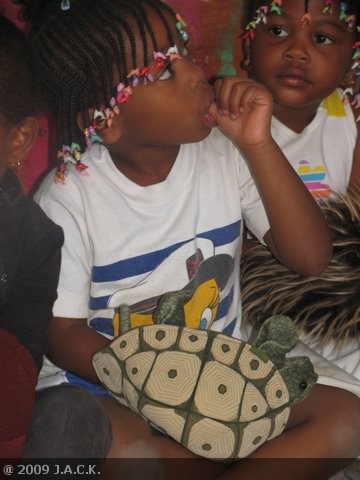 Thanks also to Beth and the Brevard Zoo for enabling JACK improving its education program.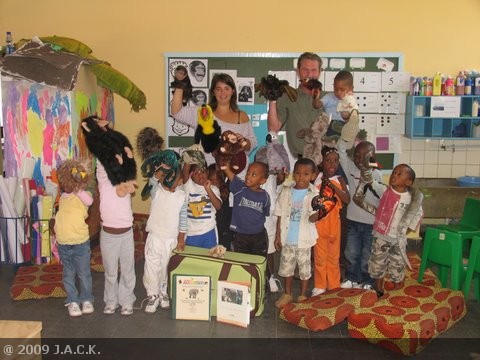 And great thanks too to Erika, Princesse, Dan, Shamin, Alex and the other pupils of the 1st Kindergarten for your interest and participation. JACK spent a great time with you!
Roxane