Hi Friends of JACK!
Doguy, the baby chimp with eye problems, had to be sedated again last Thursday as keratitis  commenced again.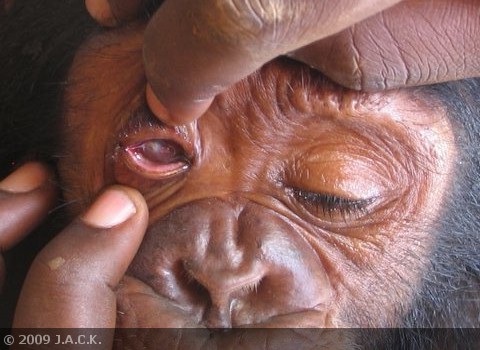 After his first sedation, Doguy had a one-month-antibiotic-treatment. All went perfectly well and our vet decided to stop everything to see what was to come next.
Unfortunately, about 10 days after Doguy had stopped Tetracycline, his right eye started crying again and the white spot was again visible. The vet advised a new Tetracycline-treatment but no result came out of this new cure as bacteria apparently had developed resistance to this kind of medication.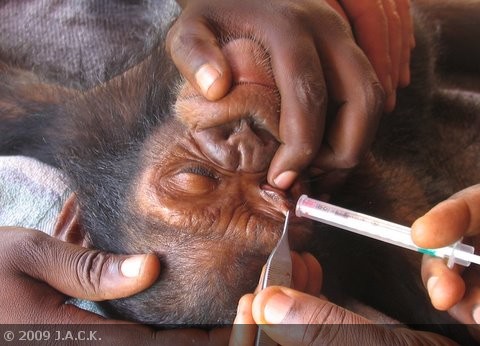 Once again, I have contacted Tristan, Doguy's Guardian Angel, and thanks to him a vet in the States is ready to ship us something from the US. I hope this will work as we can't keep on sedating little Doguy like this… We feel extremely desperate because here in Lubumbashi we can't find any reliable medication.
I'll keep you posted,
Thank you,
Roxane