Flu has gone!!!
All the chimps are well again and we do take many precautions now as weather starts to become a bit chillier and winter is approaching…
[kml_flashembed movie="http://www.youtube.com/v/5-STuyNZMkE" width="425" height="350" wmode="transparent" /]
Santa is completely fine and stayed with us about 2 1/2 weeks because of her respiratory problems. While being with us, she met little Maïka who is now doing well too.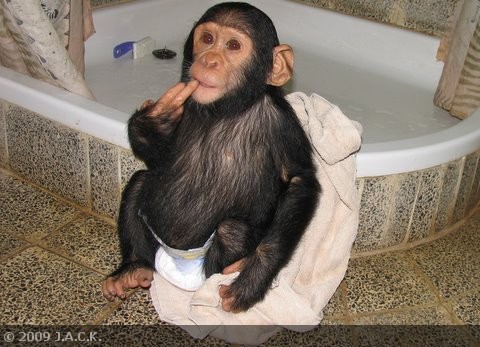 Santa
Santa and Maïka have become good friends and both had  great fun together at my place.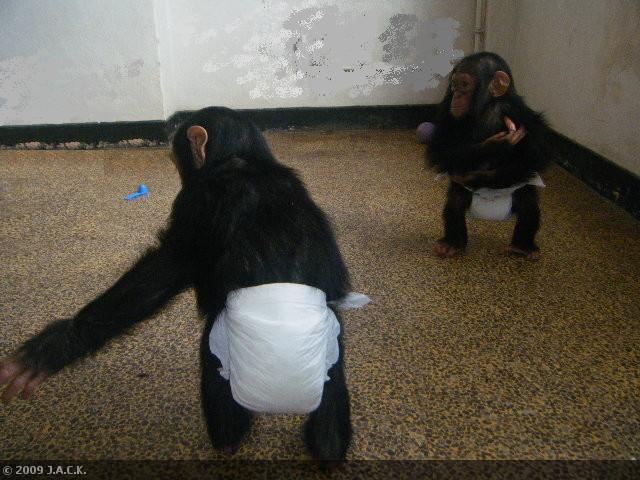 Santa & Maïka playing at home
Having two small chimps to take care of requires a lot of attention and patience.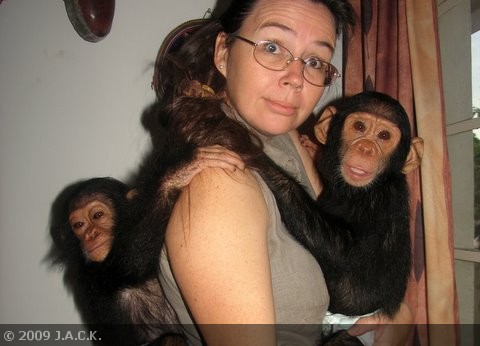 Maïka (left) and Santa (right)
Today, Santa's back at theRefuge with Kimo and Maïka spends her days with them playing in the bushy quarantine area.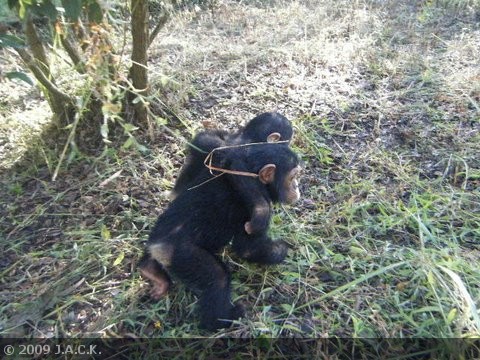 Santa & Kimo
At the beginning, Kimo slammed Maïka a lot: he was jealous Santa took care of her too much. But now, the three of them are getting on very well together and it seems Maïka really enjoys staying with them.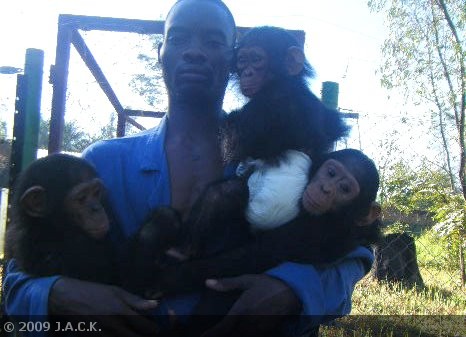 Papa Augustin with Kimo (left), Santa (right) and Maïka (top)
Flu has interupted all kind of introductions between the group and the chimps that had already started to be presented. So, Mwisho and Coco are still on the list to join the group as well as Kimo and Santa… I'll keep you posted…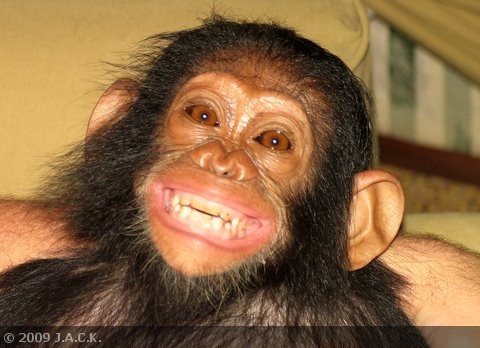 Thank You,
Roxane