Hello Everyone,
Do you remember PASA? The little « Kivu 4 » that arrived at JACK end of February and who nearly had no hair???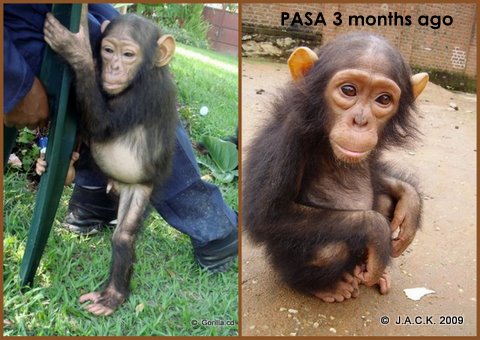 Well, if you look at him now, you can see that he's doing a lot better and that his hair is coming back!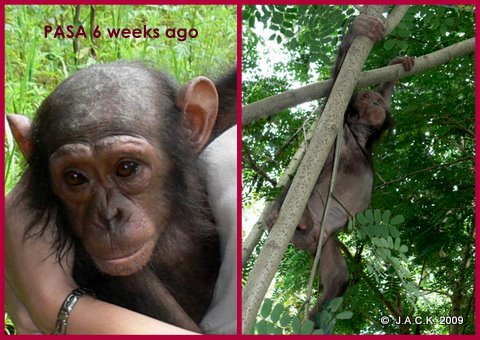 Winter has already started here in Central Africa and I was afraid PASA would be too « naked » to face the cold and chilly nights. At JACK, we have been providing balanced food, vitamins and of course a lot of love and attention. But, thanks to some herbal medication sent by Patricia, a good friend of JACK living in France, our little one is gaining strength AND fur!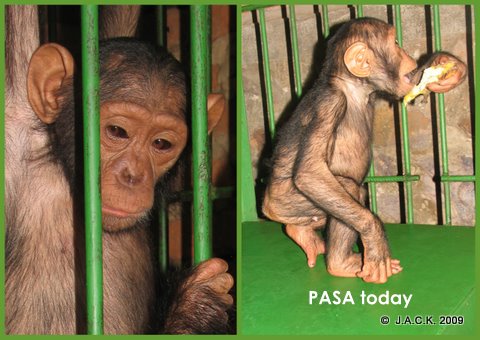 Merci à toi Paty de nous suivre et de nous aider du mieux que tu peux!
Thank you so much Patricia for all that love and care you send us from France!!
Roxane