Dear All,
Eliawas introduced to the infant group about 1 month ago. Although no longer infant herself, it was suggested  to put her with younger ones to stimulate her brain and to help her in her autistic behaviour.
This young female now seems to see life differently!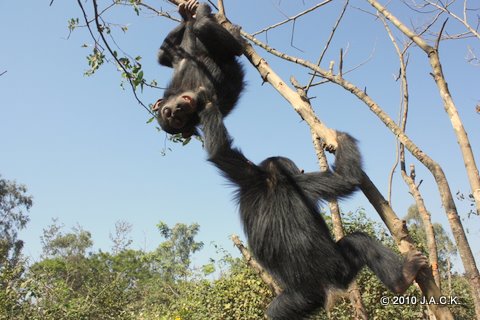 Yes, Elia plays all day long, runs with the other chimps, hugs them and even fights with them! [kml_flashembed movie="http://www.youtube.com/v/Y_qOT8oAO9E" width="425" height="350" wmode="transparent" /] On the footage, Elia is the tallest chimp teasing Maman Angéline and who likes to sit on the tyre.
Elia  still has her plastic bottle with her at night and doesn't mind now to share it with her friends during day!
At night, Elia sleeps with baby Maïka who was actually the first infant we introduced her at the early beginning of presentations with members of the infant group.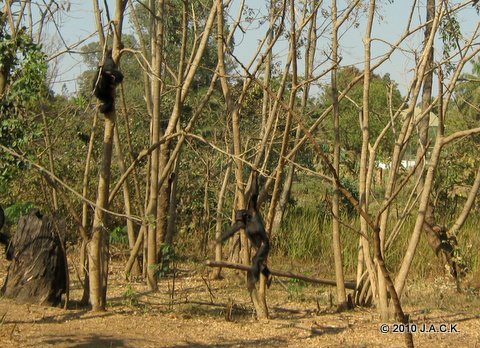 Today, Elia has become part of the infant group and we are happy Elia is progressing well because another great news is that she hasn't had any of her rocking movements since she entered the group!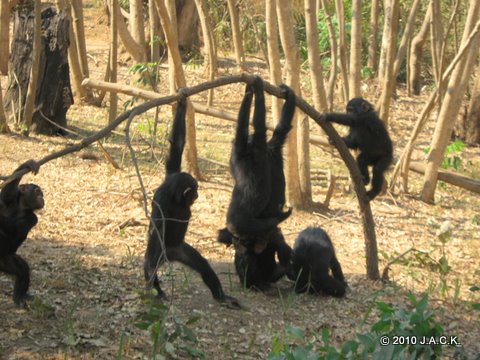 Well done Elia! We are again very proud of you!
J.A.C.K.