Hi Everyone,
Yes, not good news, again!
Elia is a young female chimpanzee that arrived at JACK a few hours ago.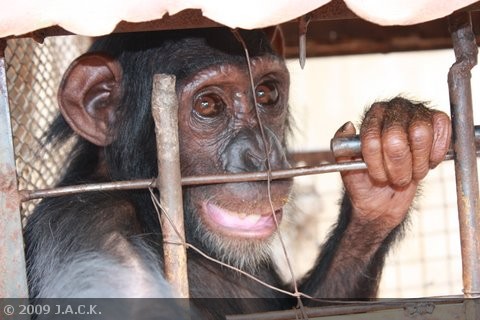 She was kept in a small parrot cage. The owner had bought her here in Lubumbashi and was trying to sell her at a higher price.
We had recently heard about a chimp in that area of the city of Lubumbashi and yesterday the Inspectors of Environment assisted by police officers went to seize the young chimp.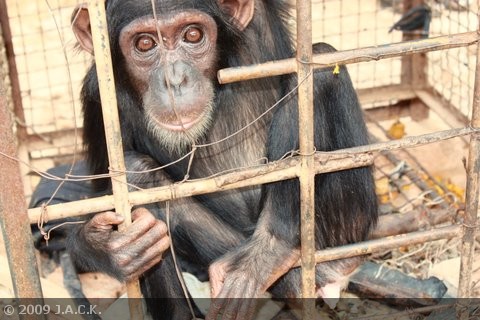 Elia was scared but ready to leave the small parrot cage full of dirt.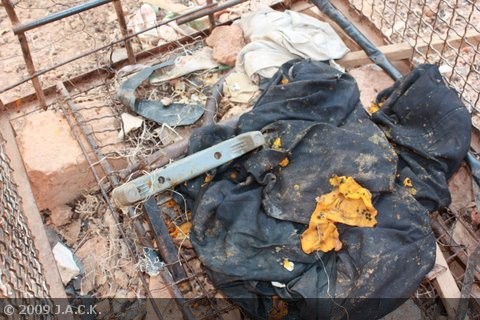 Getting her in our crate was extremely easy as she didn't show any resistance …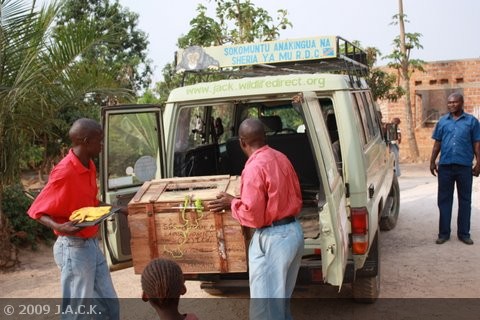 At J.A.C.K, no problem at all. Elia seemed a bit nervous but was apparently  glad to have a bigger cage where she could play, jump, hang onto the bars, etc.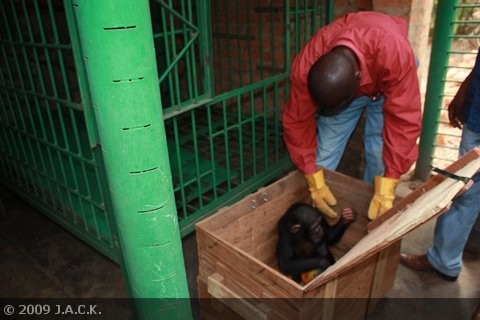 Elia is very thin but very active. We estimate she is about 3 to 4 years old. She eats, drinks and plays all the time and always asks for contact. She is very cute and doesn't show any signs of aggressiveness.
Maybe, if all the analyses are ok, Elia will have the opportunity to stay with Rosie. Both will thus feel less lonely during their isolation period.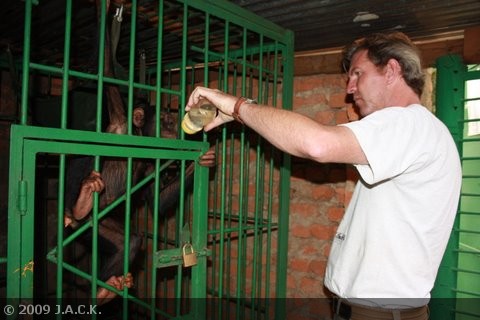 But first we want Elia to adjust and to understand that she's in good hands now!
Thank you,
Roxane