Dear All,
I today will update on one of the little chimps of our Refuge: Kimo.
Not so long ago, baby Kimo was with us at home because of severe bronchiolitis.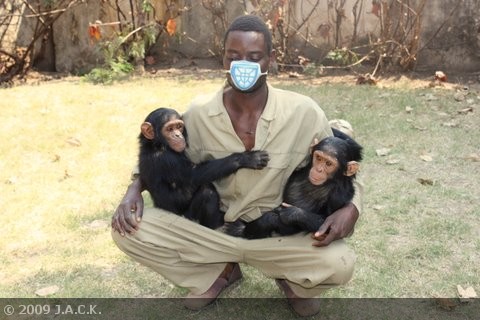 Back at the Refuge, Kimo settled in slowly as his friend PASA had gain in strength and had in some way become the « boss » of the baby group during his absence…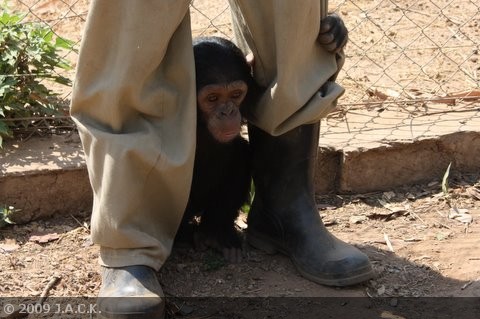 Last Sunday, however, we noticed Kimo wasn't as playful as usual, cried many times to stay in the arms and…something on his nose started swelling.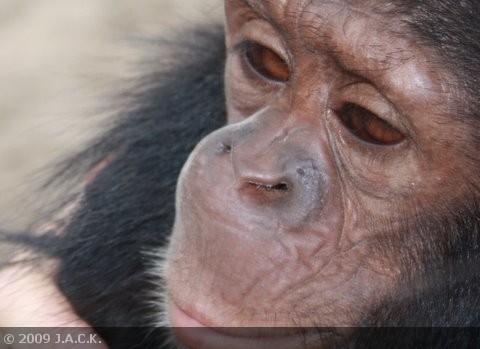 At first, we thought he had had a blow. We also believed the bump was due to the larvae of the horrible tumbu flies ….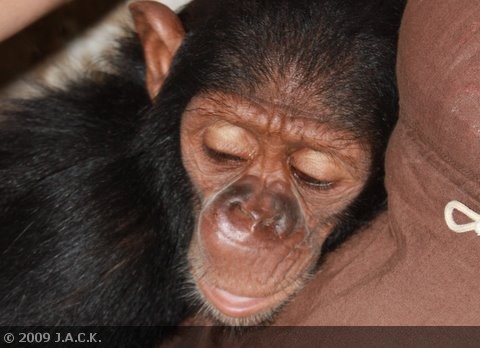 But, no! Once vet Jean-Claude arrived and had sedated little Kimo, we understood one of his upper teeth was completely rotten and broken and had surely caused an infection higher up in the cheek.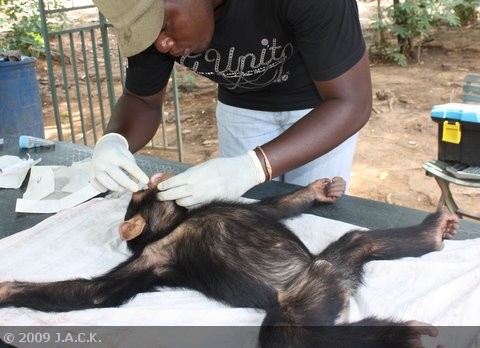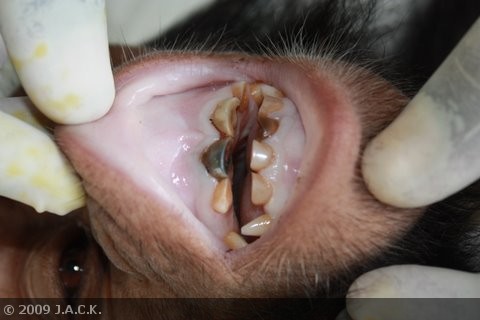 When trying to get a sample of the liquid inside the bump, some blood and infection came out.
We decided therefore to wait a few more days to see the evolution of the infection. The vet gave Kimo antibiotic injection and  it is clear the tooth will have to be pulled out soon.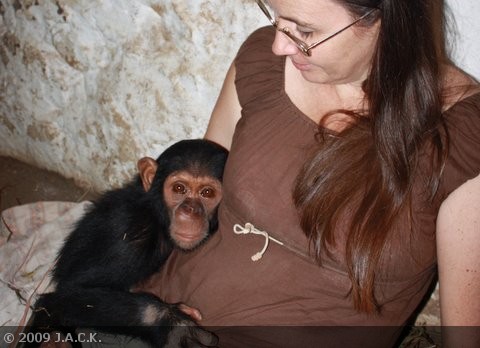 After sedation, Kimo needed extra attention and love and we stayed together for a long time. I'll let you know more about Kimo and the others,
Thank you!
Roxane