Hi Everyone,
Please, don't worry about Santa and Kimo: their wounds have healed and they are doing extremely fine now.
Kimo is the baby with the neurological problems. Do you remember?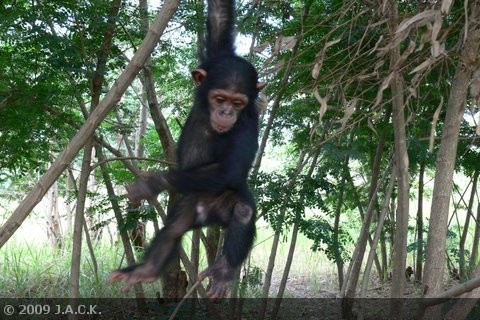 Kimo, November 2008 when he arrived at JACK
Well, since he's enjoying every day games in the open air enclosure, climbing trees and playing with branches has helped develop the muscles of his fingers. Today, Kimo no longer loses his balance and dares going very high up in the trees with Santa and Maïka.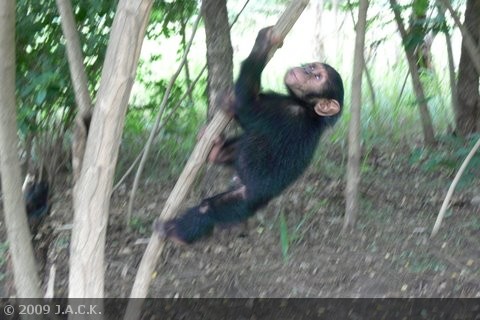 Kimo playing in the trees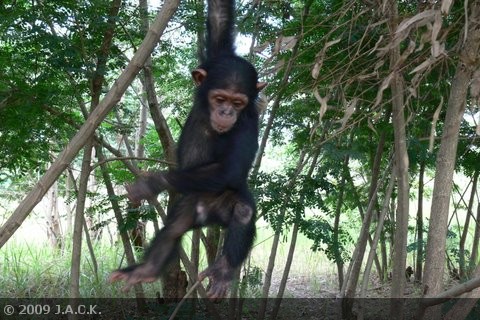 Kimo has put up some weight and seems to become the « boss » of the quarantine group of little ones. Sometimes, when I see him walking, he looks like Chita, the alpha male.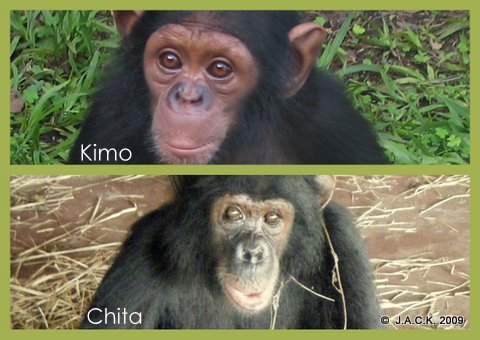 They both have black spots on the face and they both walk in  « dominant » ways…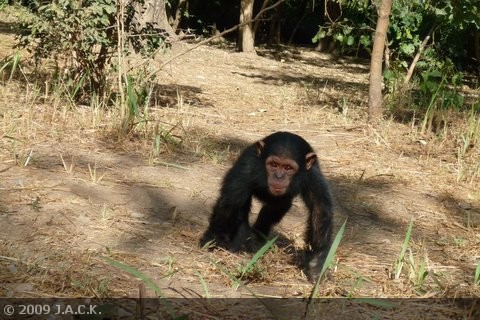 Roxane