Hello Everyone,
 A few days ago we had the visit of Claudine André (Lola Ya Bonobo).
Yes, Claudine stayed with us a few hours early in the morning before flying back to Kinshasa and her stay was full of interest because she gave J.A.C.K. plenty of tips and advice.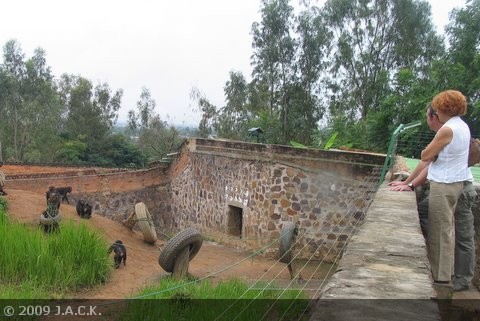 Claudine said the chimpanzees of our Centre are in good condition and that they look happy. She thanked us for the hard work and warmly encouraged us to continue taking care of these orphans.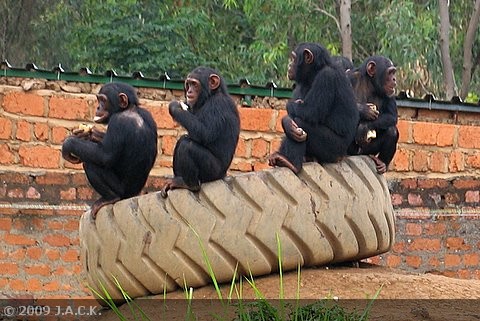 Also, we were not alone during her visit: three groups of about 60 kids came to say hello to the chimps of our Refuge.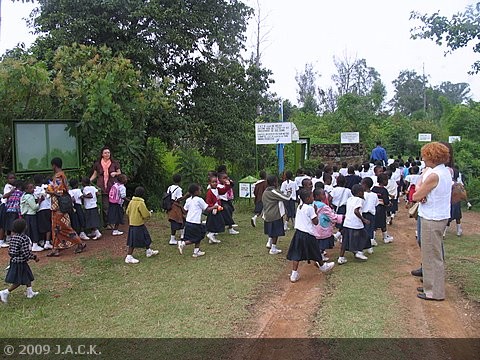 Claudine is an amazing lady and I am glad we finally managed to meet! Franck had met her before and although Kinshasa is not so far, I have never had the opportunity to visit Lola and her bonobos….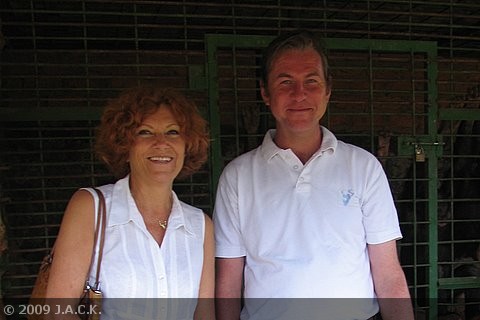 Thank you Claudine for your kind visit! These moments in your company were precious!
Roxane