Friends of JACK,
First of all, thanks to all of you who are reading us and supporting us. Remember that the development and the progress of the Refuge is linked to your generosity.
The JACK Refuge for seized chimpanzees is located in the Lubumbashi Zoo in the middle of the city of Lubumbashi. JACK has been there now for nearly 3 years and this location is strategic as it attracts a lot of visitors, pupils and…authorities.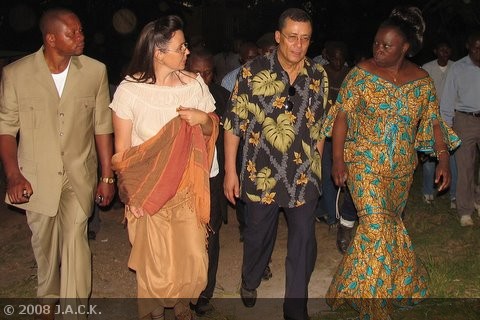 From the left to the right: (1) Mr. Kongolo BIN MALOBA, Katanga Coordinator of Environment (2) Roxane (3) DRC national Minister of Environment, Mr. José ENDUNDO (4) Katanga Provincial Minister of Environment, Mrs. Thérèse LUKENGE 
Records have indeed been kept for the last 17 months on the number of visitors coming at the Centre and the results are amazing: an average of 12000 people per month visited the Refuge!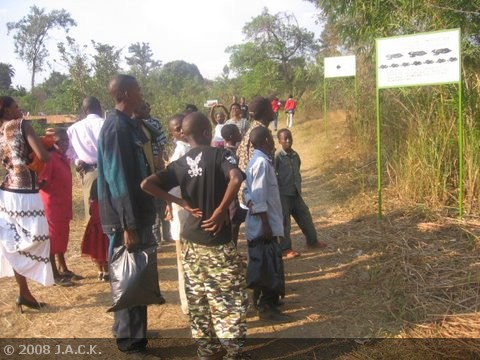 For the year 2008, we had
– 55,56%  Congolese children under 12 (schools mainly!) ,
– 43,41%  Congolese adults and teenagers
– and some expats  (1,03%)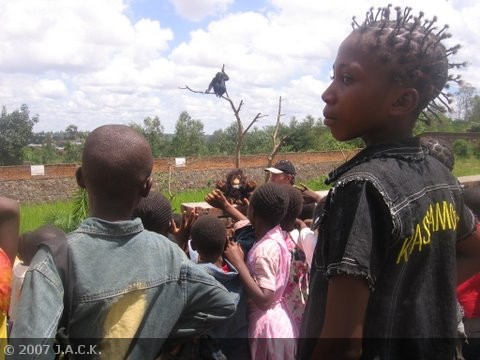 To our knowledge, the JACK Refuge is the only primate centre in Africa were visitors do enter for free. Entrance fees are asked at the main gate of the Zoo and once people enter JACK, they are NOT charged.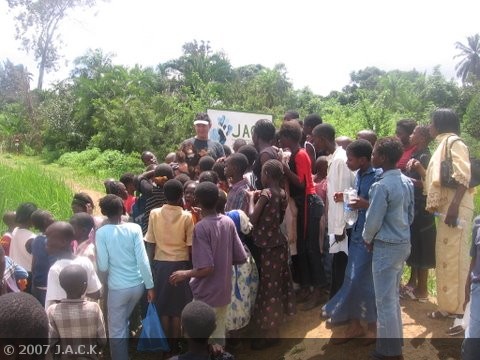 Among the 55,56% of kids are schools. Hundreds of pupils can show up at once at the complex and do stay at the main enclosure as for hygiene and security reasons, no one is allowed to enter the back of the Refuge where we have quarantine and night facilities.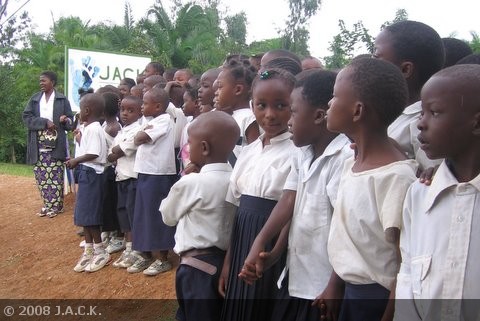 Visitor's area is covered with educative panels, boards and posters.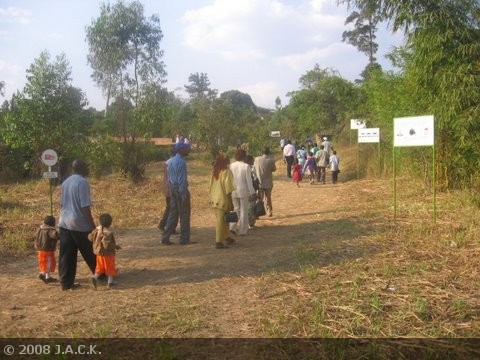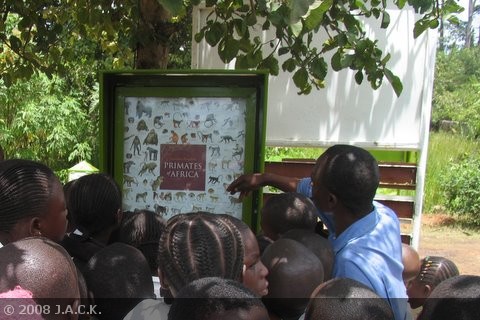 Most of them have been drawn by us and messages are given in French and in Swahili: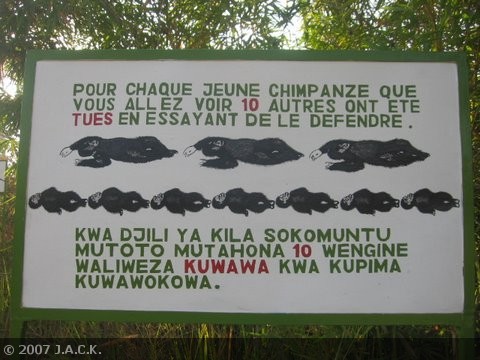 FOR EACH CHIMPANZEE THAT YOU SEE AT THE REFUGE, 10 OTHERS WERE KILLED WHEN PROTECTING HIM/HER FROM POACHERS
BYING A CHIMPANZEE MEANS YOU ARE PART OF THE TRADE AND YOU PARTICIPATED TO THE SLAUGHTER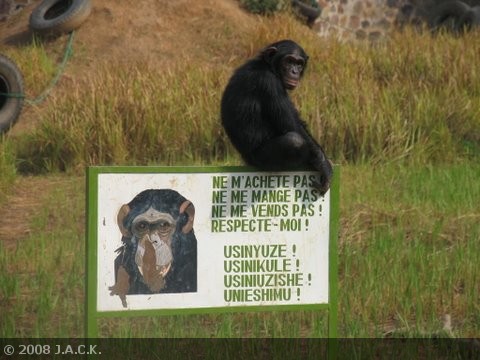 DON'T BUY ME!  DON'T EAT ME!  DON'T SELL ME!  RESPECT ME!
The visitor's area will be developed once we manage to obtain funds. JACK needs to build an educative hut where the different threats will be explained, we also need a small building where children can see movies, videos on wildlife…
We are convinced Conservation is possible through Education only. That's why in 2009 the Education Program of JACK is on the agenda : it is very urgent to start working with schools. Not only because the species is in danger but also because the children of today will be the leaders of tomorrow.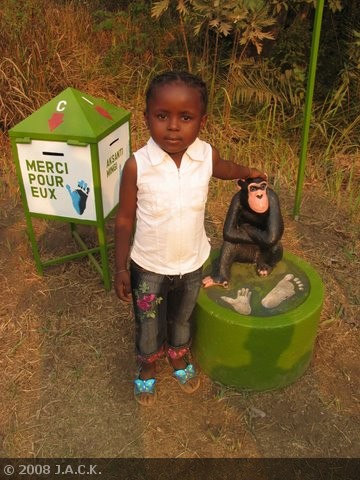 Roxane