Hi Everyone,
This is an update on young male Joma who hasn't been well at all for the last days. 
The new treatment seems to be more effective than the previous one and Joma accepted his first sips of warm milk yesterday  morning.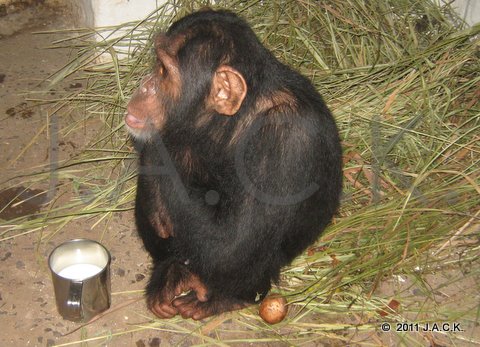 Because of the terrible flu, he is still breathing very slowly and uneasily. He is coughing badly but temperatures now appear to be back to normal.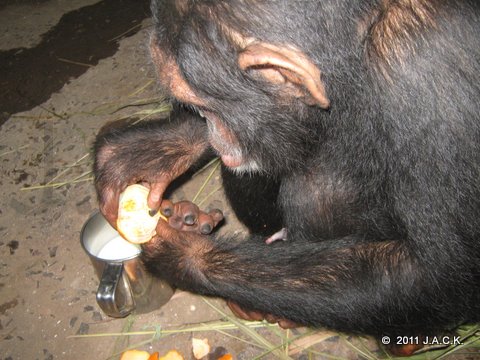 Also, Joma is today more active and regularly climbs the bars of his quarantine facility to have a look at what is going on at the sanctuary.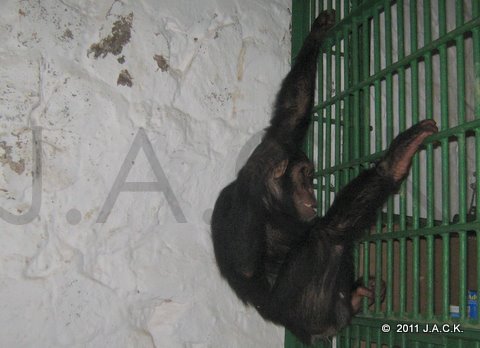 Thank you to Carole & Dana who encouraged us on our  former Wildlife Direct post about Joma and also many thanks to all of you who sent us positive thoughts and kind messages on our Facebook profile.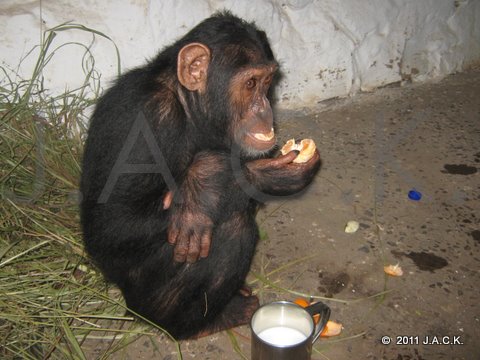 The other sick chimpanzees seem to recover slowly as well although weather is still extremely bad (rains, cold wind). We really hope life at JACK will be 'normal'  again very soon.
Roxane/J.A.C.K.