Dear Friends,
YES!
Tommy finally got better and has joined his friends from the nursery group who have all recovered from the terrible flu outbreak.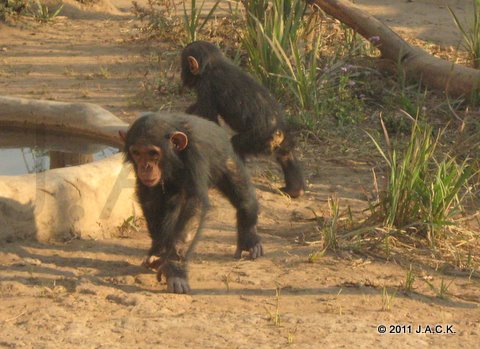 Of course, most of his friends were happy to see him back, but it was mainly Nalia who showed so much interests in Tommy and who decided to cling to him most of the time. [kml_flashembed movie="http://www.youtube.com/v/OqyoaKrg8Eg" width="425" height="350" wmode="transparent" /]
Ekolo also was glad Tommy came back and the 3 little ones really enjoyed staying together in the same nest the first night Tommy was back…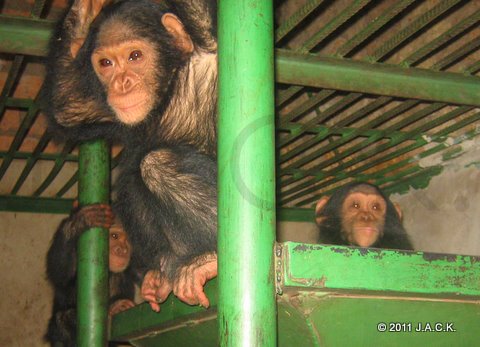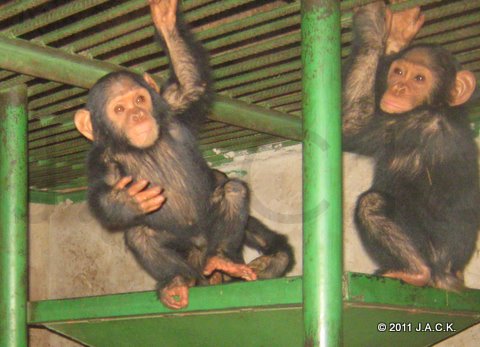 The rest of the nursery group is now feeling a lot better too and Santa who gave us so much worries has now started eating and is again playfull.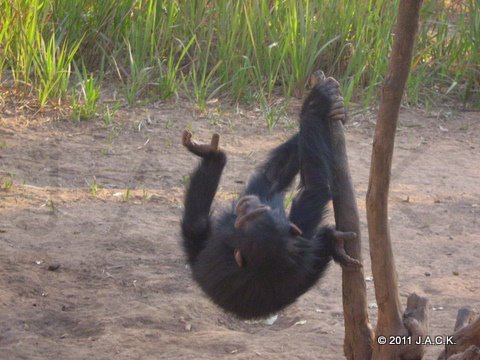 Thank you  for all your prayers and thank you  to the friends of J.A.C.K. who sent us money. Donations arrived to help the little ones and we managed to buy the particular drugs Santa needed as she is generally allergic to most of antibiotic treatments…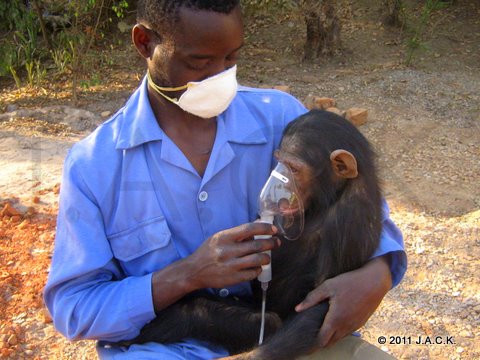 Thank You all for Loving THEM !
Roxane/J.A.C.K.