Dear All,
As mentioned previously,  flu started at J.A.C.K.  Early morning temperatures are still chilly compared to day temperatures .
I hate antibiotics but had in some way no choice because of fever.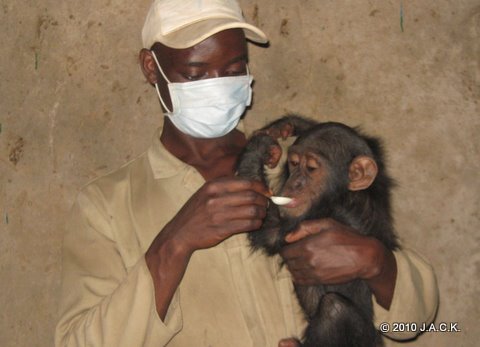 Papa Augustin & Bapu
Among the infants, Maïka and Pundu were not well and baby  Bapu got weakened as well due to respiratory problems.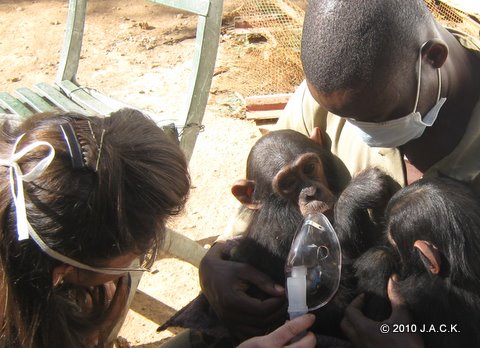 We do all our best to provide them a warm environment and extra dry grass is set every night for their nests.
Because the infant facility has been recently built, concrete might still be humid and therefore cold at night. That's why we have also put crates in their night enclosures to make them sleep together and get warm.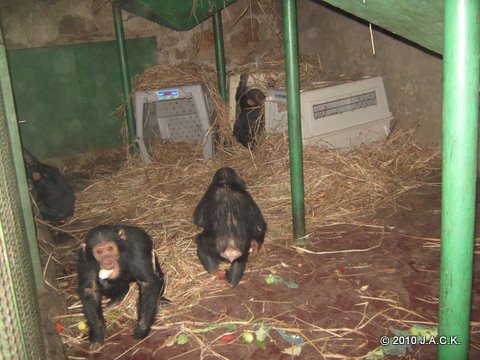 But actually  none of the infants really like this idea… Santa and Maïka (below) rather kick the crates away or sit on them.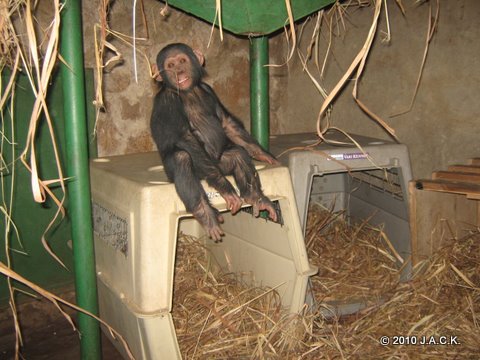 Baby Kimo is the only one who showed interest in sleeping into the crate last night and now I hope the others will soon follow his example!
 As for the main group, Wimbi, Seki, Jacky were severely hit by flu.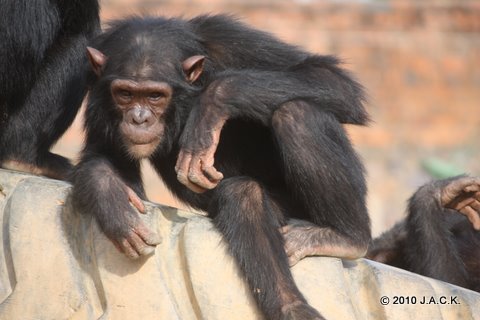 Jacky (top) and Seki (below)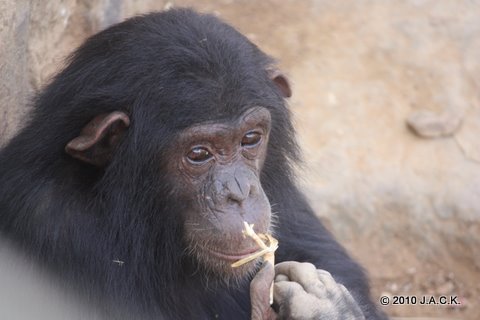 And so was Joma (below) who hardly moved because his body was so soar. He lost weight and had to be isolated for special care. Joma is now back again in his group…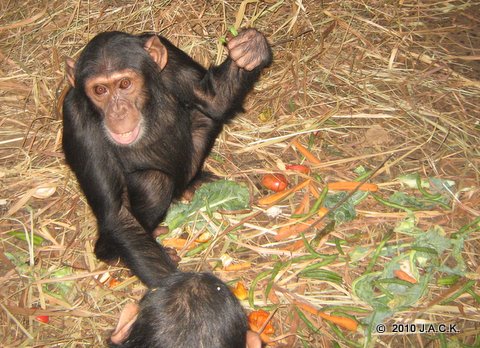 Our team of J.A.C.K. has been quite under pressure for the last week as any cough and  sneeze was reported and checked. We  all wish temperatures won't drop further when winter is really due to start (July).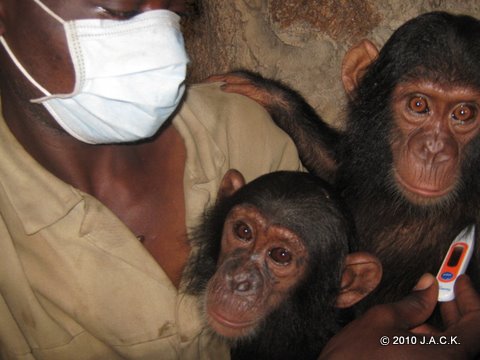 Augustin & the Pundus
J.A.C.K.