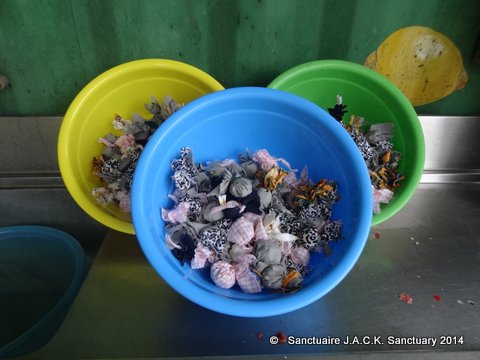 The chimps hadplenty of lucky bags today!
Yes, once the treats had been displayed, rain started and ruined most of the enrichment items (lucky bags, carton boxes with fresh guavas inside) which had been set on the external playgrounds. It was too bad! Everything got wet and we started enrichment boxes and lucky bags again !!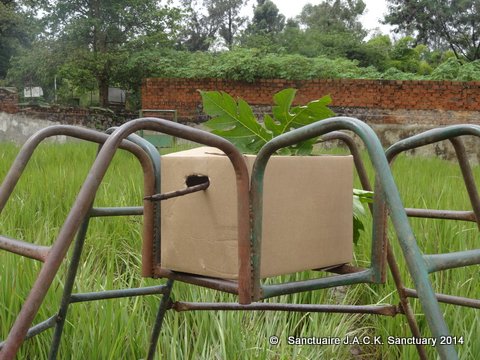 I therefore decided to take the lucky bags of the 2 last days of the Valentine Programe all together (160 yummy bags) and to hide again new items once the rain stopped.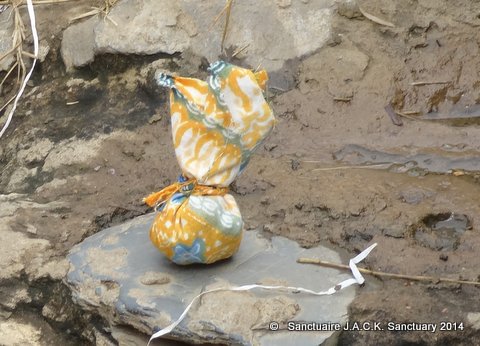 Hopefully, we had some sun shine at that time and all our friends enjoyed their lucky bags!!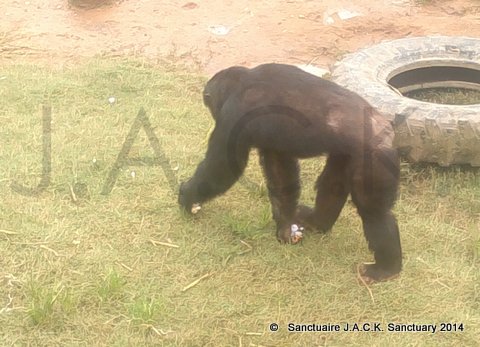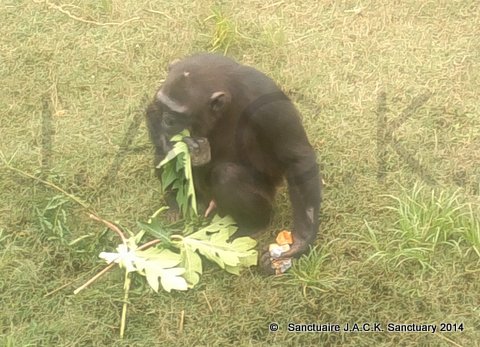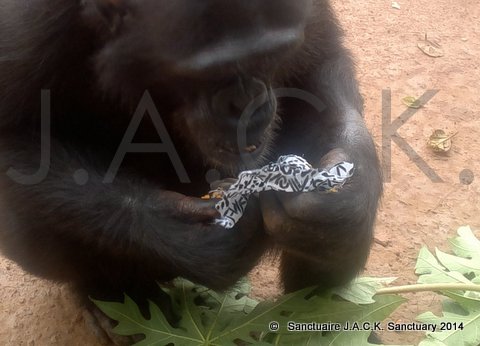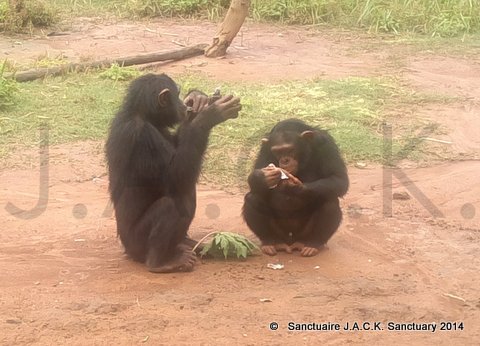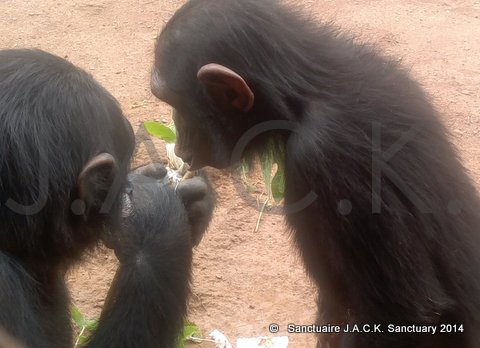 Many thanks again to Christine, Marc and Lucette who donated these yummy treats to the chimps! They really got spoiled today thanks to you!!