Remember, a few months ago, we asked you to contribute to the transfer of two young chimpanzees who were in Likati, a small place in the province of Bas-Uélé 5000km away from J.A.C.K.
The babies to trasnfer were CESAR and JUSTINE, two victims of the trafficking of protected species. both had become by-products of the bushmeat trade as their moms were killed in front of their eyes and they were being sold as pets.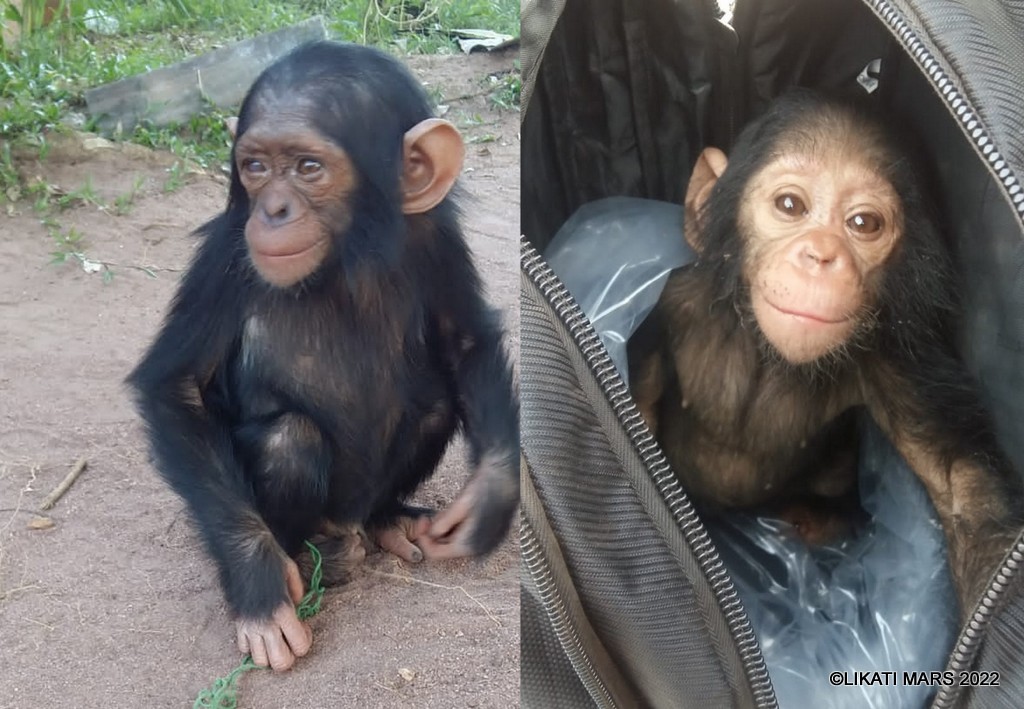 Malnourished  and in very poor health, the apes needed an urgent evacuation to get proper care.
Thanks to your generosity, we got the necessary funds for on-site care and for transferring them. Our veterinarian was in constant contact to give instructions and a surrogate mother was also hired to give them the motherly warmth to keep them going while we were organising their long journey.
Unfortunately, the inevitable happened. JUSTINE, the youngest baby, fell seriously sick. Despite rehydration care, infusions, vitamins and the good food, she did not hold on as she couldn't bear the loss of her mom. This very often occurs with great apes as they are extremely sensitive creatures who permanently need attention and love.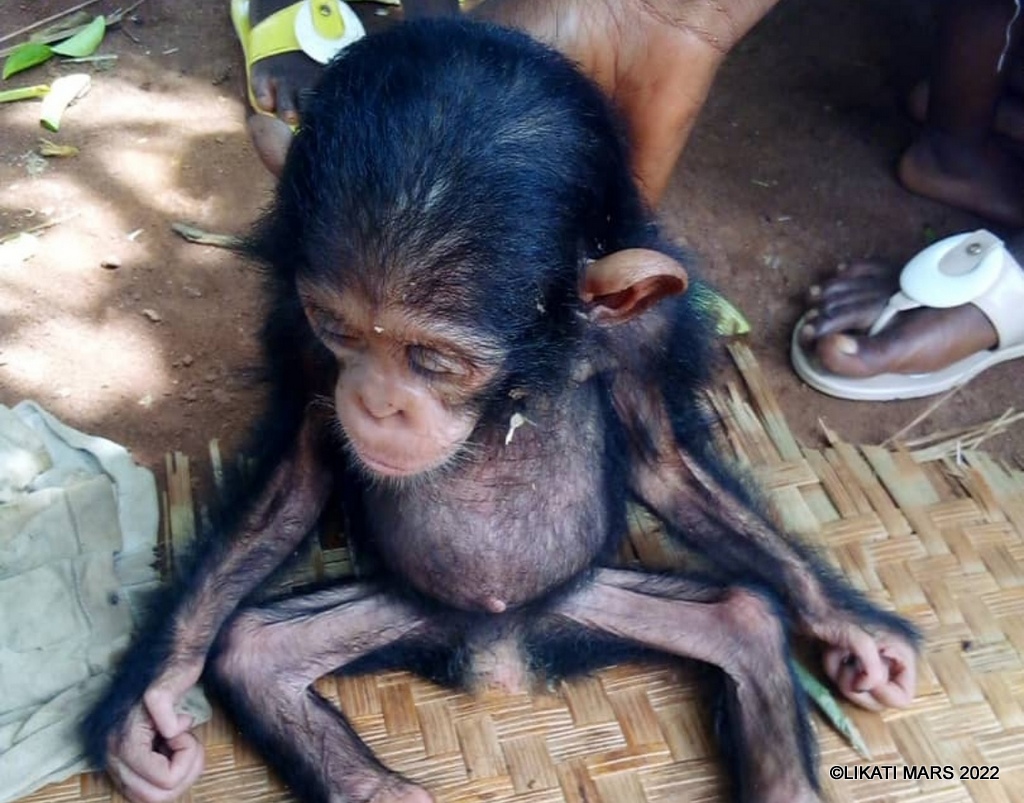 Several weeks passed and we had no further news from CESAR. Nor did we get hold of the people keeping him. So, we  feared the worst as with Justine.
Fortunately, as if by a magic, we learned that CESAR was alive and our relief was great to know he was doing great.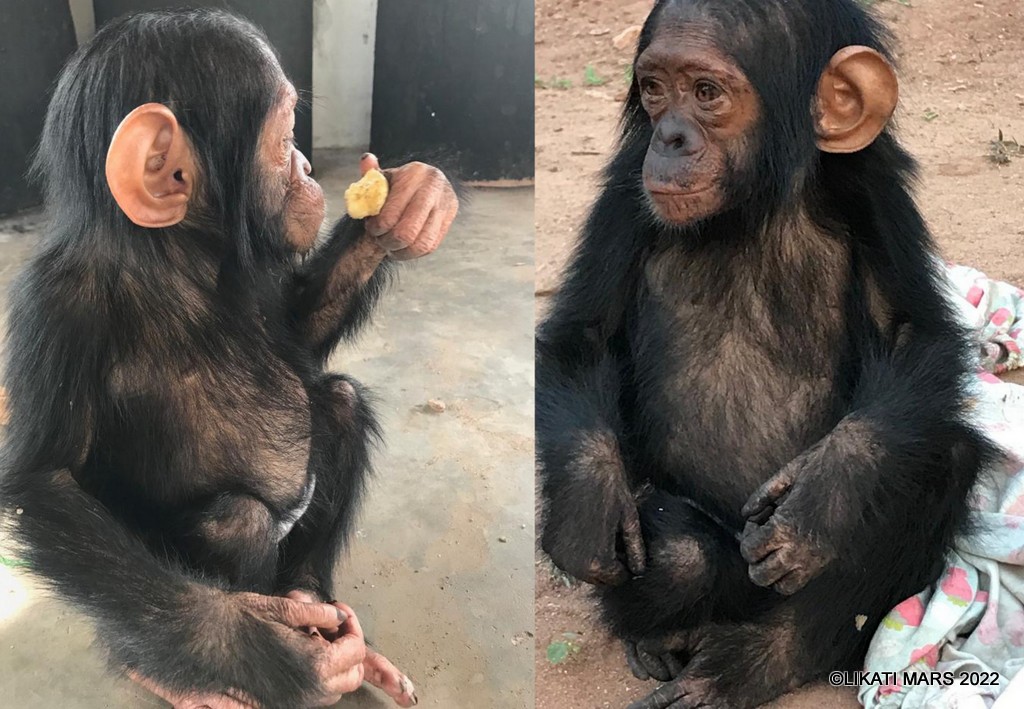 We have thus  decided to launch again the transfer of CESAR as quickly as possible. All the paperwork is being done and we will give you more details later on.
Please, keep CESAR in your prayers. Let's hope he will leave soon and have a good trip!