Education is one of the best platforms to transmit a culture, J.A.C.K. held an awareness stand for young students and their parents on the conservation of the wildlife heritage of the Democratic Republic of Congo last April as part of the sports day at the French School of Lubumbashi.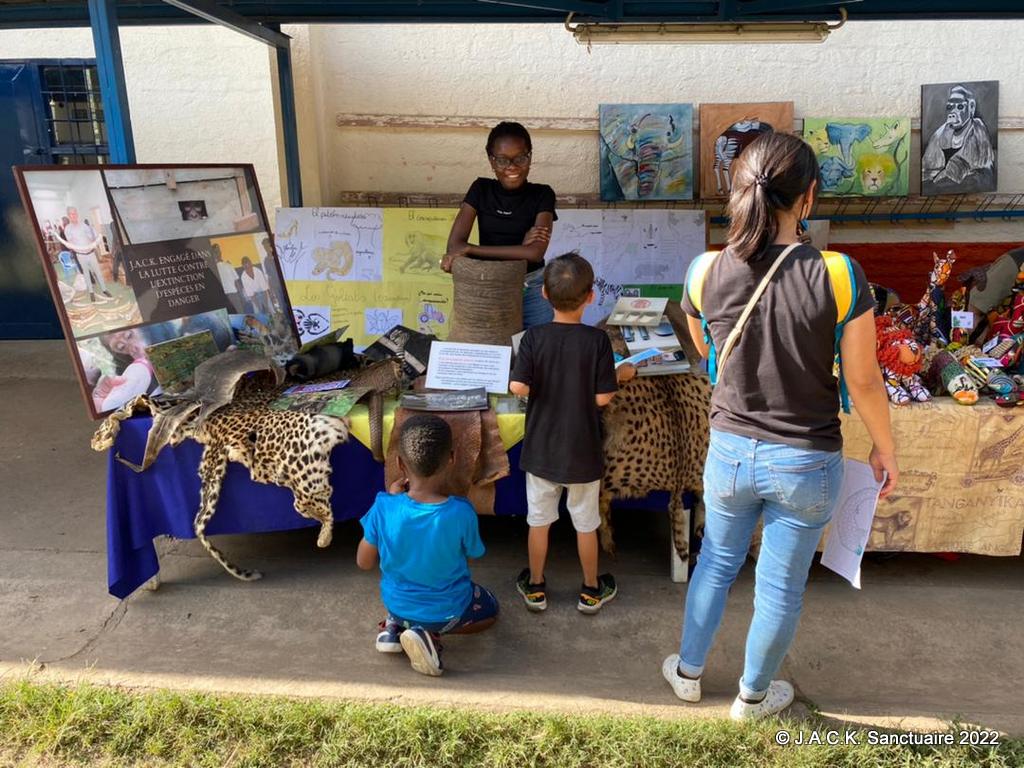 We taught to interested parties the purpose of the existence of our association and what was our vision regarding the protection of endangered species in the DR Congo in general and primates including monkeys and chimpanzees in particular.
Trafficking of live animals and the illegal trade of bushmeat are becoming more and more worrying every day; poachers and traffickers often operate with impunity.
At J.A.C.K. we believe that Nature Conservation is everyone's business. Each individual must do their part. Because, if the current young generation does not receive any information, it will be difficult for them to take a stand against the extinction of animal heritage.
Hence the importance of education! In order to conserve a species, it is necessary to know its value and to teach how, why and against whom they must protect it.
We also featured some of the most poached animals in the world: elephant, leopard, python, blue monkey, serval, civet, sea turtle and galago (nocturnal primate).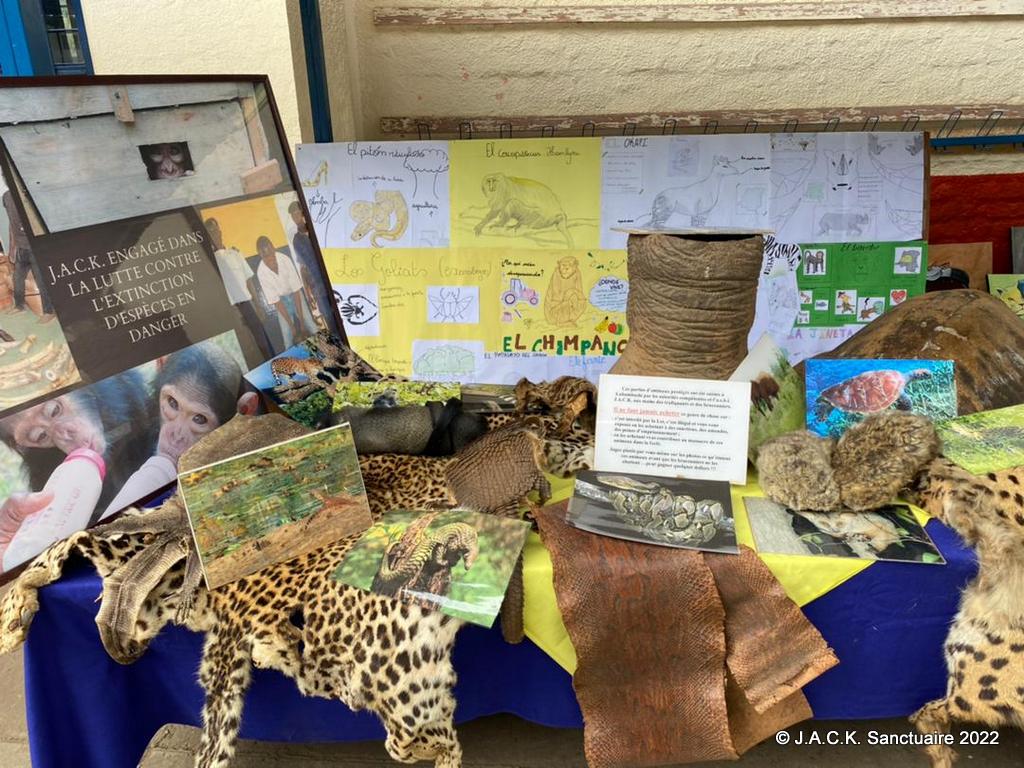 Also, as part of the Spanish course, the grader 9th students wanted to make a panel on endangered species in the DRC and they were proud to present it at the J.A.C.K. stand.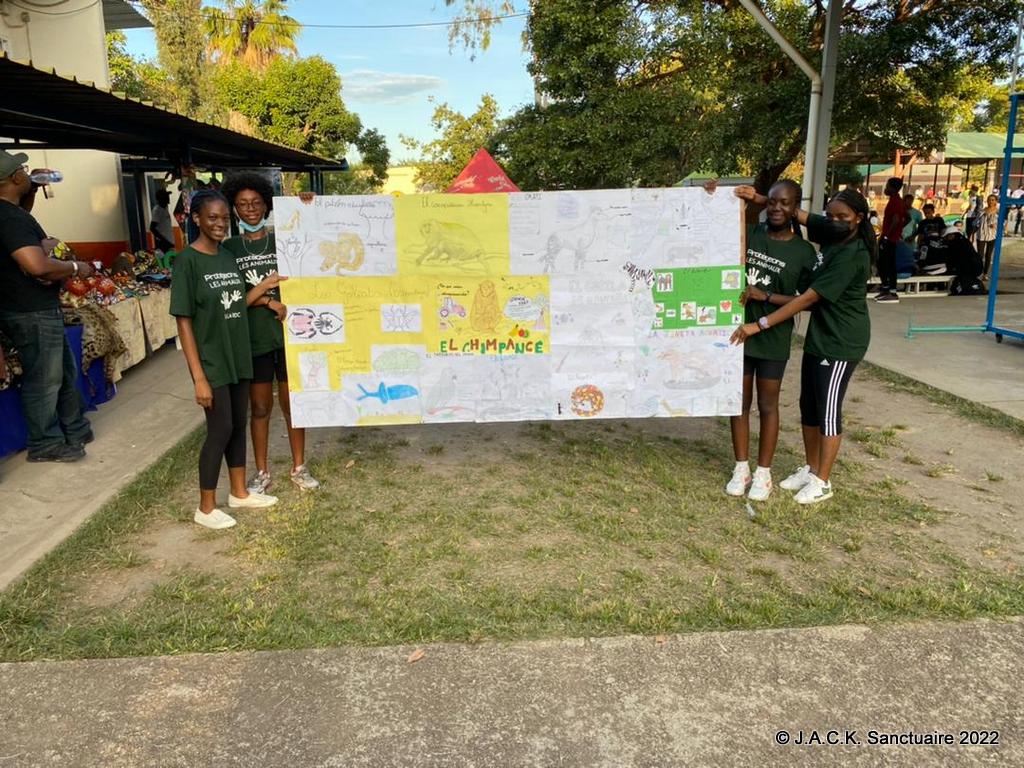 Finally, apart from the awareness stand and with a view to raising awareness among the youngest, we also offered parents a coloring space for children. They could therefore color in the animal of their choice while choosing drawings of endangered animals.