This morning, 6 a.m. Kimo and Santa getting their first milk of the year…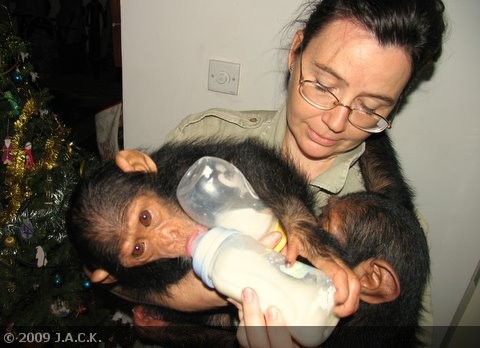 Don't forget that we need YOU to continue the work. Your donations are crucial to the welfare of these little angels. If each one of you could give even 1 Dollar, YOU could do the difference to save our closest relatives !
 THANK  YOU  FOR  THEM !!!
Franck, Roxane & the Chimps