The J.A.C.K. Rehabilitation Center had a year 2022 filled with experiences. A year in which we have experienced the good, the less good and … the worst!
In this article we retrace for you some events that marked this particular year.
1. Works
In 2022, the work focused mainly on the construction of new buildings as well as the improvement of existing ones.
Here are some of the works that have been done at the sanctuary in view of the needs that have arisen throughout the year:- Quarantine chimpanzees
The objective of this work was to improve the old structures.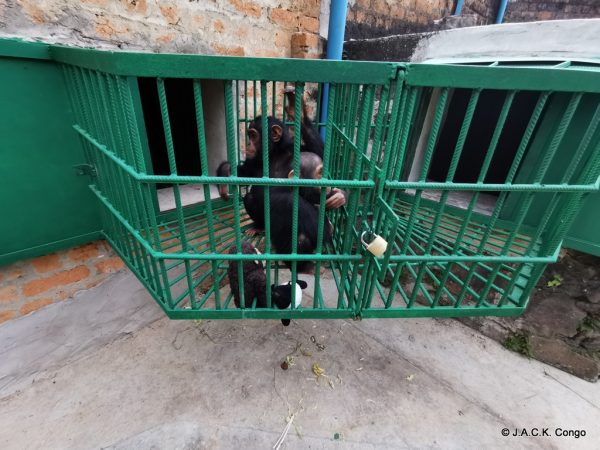 -Nursery
With the increased number of chimpanzee rescues, a new building had to be built to accommodate them all and protect them from the vagaries of the climate.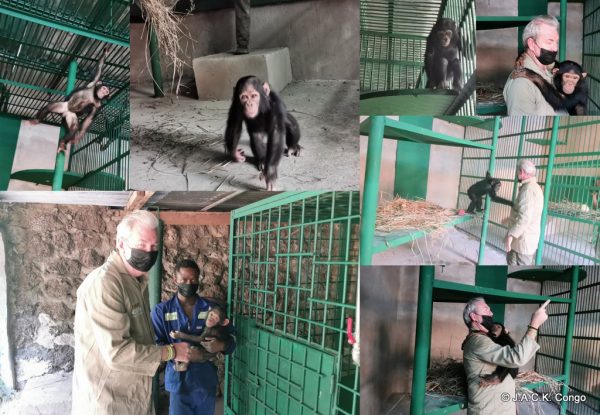 – External enclosures for cercopithecus
To prevent conflicts and the arrival of hybrids (reproduction of different species), the founders of J.A.C.K. decided to divide the external enclosures already built to offer groups of primates their own dwellings.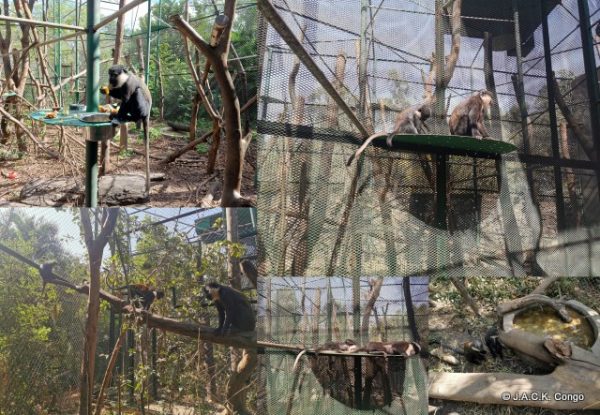 – Night lodges for cercopithecus
After building the external enclosures, we built internal structures to shelter our residents from the cold and weather.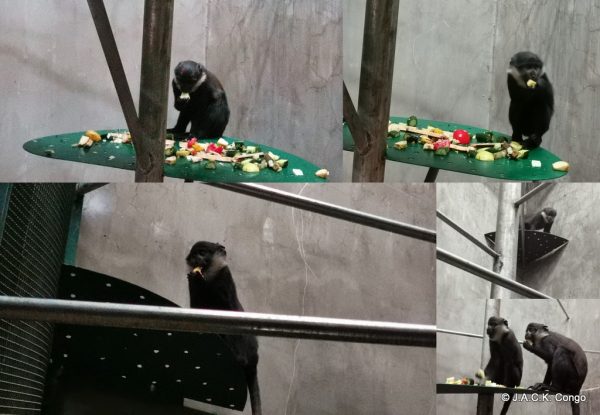 – Day and night enclosures Lodja
Given the urgency of the 23 monkeys rescued in Lodja, JA.C.K. quickly built night lodges and large aviaries to house them.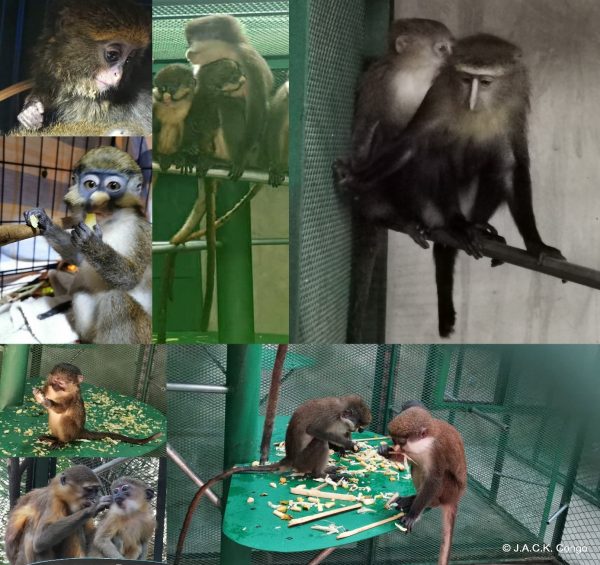 2. Rescued and released animals
As major arrivals, the J.A.C.K Rehabilitation Center welcomed 4 baby chimpanzees 2022 and 31 monkeys including the 23 from Loja. Some pangolins (4) were also rescued, 2 of which were released accompanied by 10 turtles in the Upemba National Park.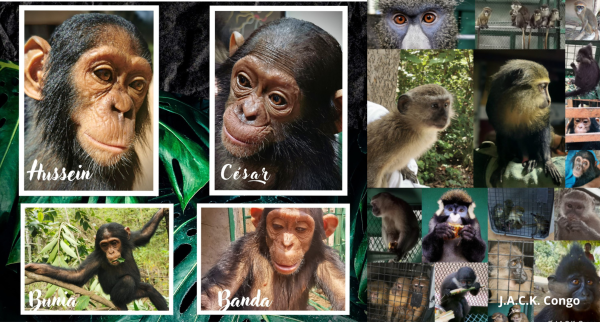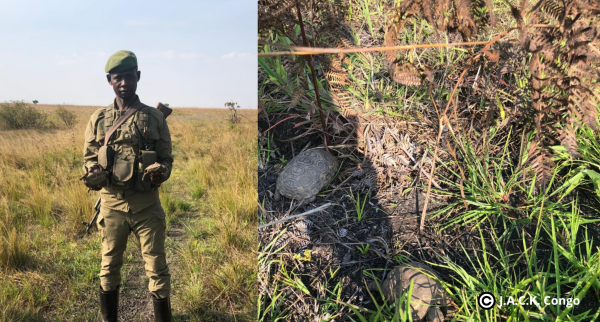 3. Kidnapping
Since September 9, 2022 we have not heard from Monga, Hussein and Caesar who were torn from the sanctuary by unknown persons and kidnapped for ransom.
4. Christelle and Hélène
These two ladies with a big heart marked the end of 2022. For several months, both came to J.A.C.K. to bring their professionalism and expertise to the residents, the team and the Founders to continue moving forward after the kidnapping.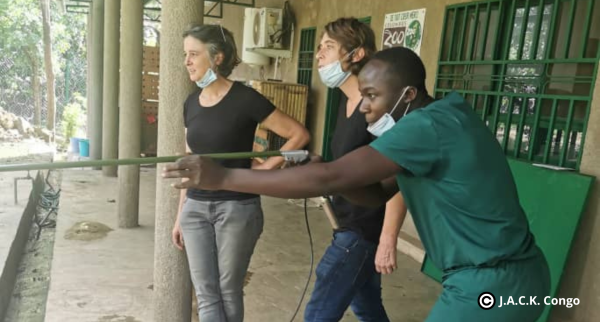 5. Boyoma
A pre-release site has been defined in Kisangani for both great apes and small monkeys rescued by J.A.C.K. A very big project to give all these orphans the chance to return to the forest.
Thank you to all our Partners and Sponsors,
to those who supported us around throughout the year,
thank you to everyone who contributed in one way or another.
Thank you to all donors who preferred to remain anonymous.
WE COULDN'T DO WITHOUT YOU!
Thank you all and Happy Year 2023.