Mata was rescued last April by J.A.C.K. He was mentally and physically exhausted – Franck and I were scared he wouldn't make it…
Today, 4 months later, we can say Mata has made a lot of progress and since he really longed to be with individuals of his own kind it was decided to make him meet two young chimp females: Luna and Kaly.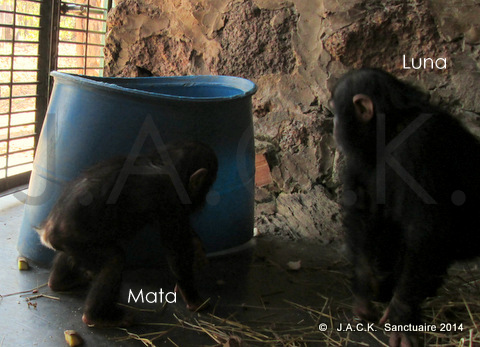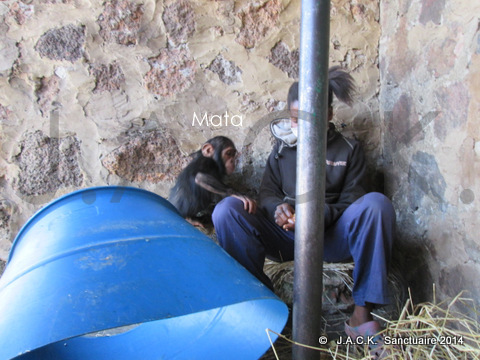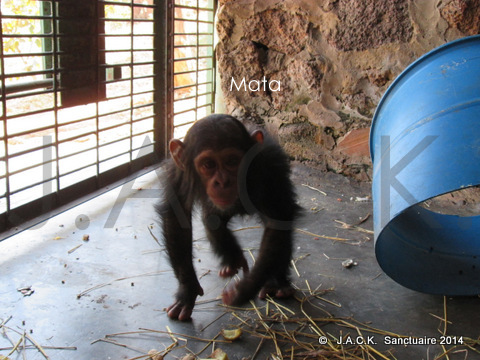 The two girls are just a bit older than baby Mata, but their relationship is now strong and Luna is now acting like a little mom to Kaly and to Mata ! Luna is doing an excellent job and we are happy she is able to do so despite her very young age.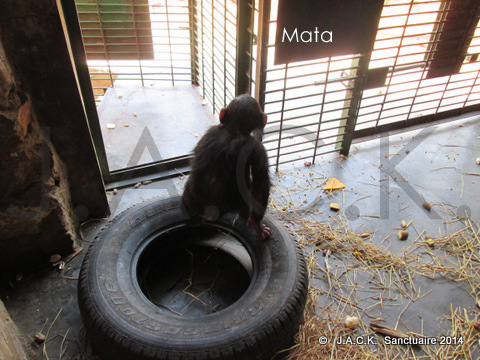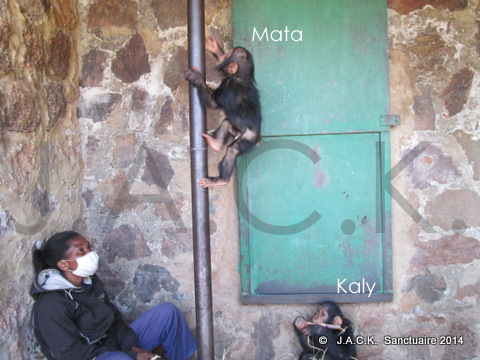 Maman Angeline is still around and sees that integration is going on well. This is a complete new life for Mata and we are happy for him. He is gaining weight, strength and has now friends… isn't that wonderful for him???
J.A.C.K.