Our fury family has been very lucky this year to count on the great kindness of the JANE GOODALL INSTITUTE in order to finalize a building project which had been stopped in 2020. Funds indeed were missing at that time to end the works. This building project was crucial as it was meant to bring security on one of the chimpanzee playgrounds of J.A.C.K.
The so needed developments consisted in the construction of a 12 meter long wall that would support the heavy security « shields ». Our team of artisans (bricklayers, welders, painters) were again called to launch the great works.

Once the building project was launched, the bricklayers were accomodated on site so as to start to work early in the morning and to finish late in the evening. The 9 residents of this chimpanzee group had to be kept indoors and therefore the bricklayers had to complete their task quite fast…
This is how the wall was built in about 2 weeks time but then, other developments had to be made: the curving and the fixing of the huge metallic « shields ». This project was kindly supported by another partner, PRO WILDLIFE, and a special post will soon be dedicated to this topic.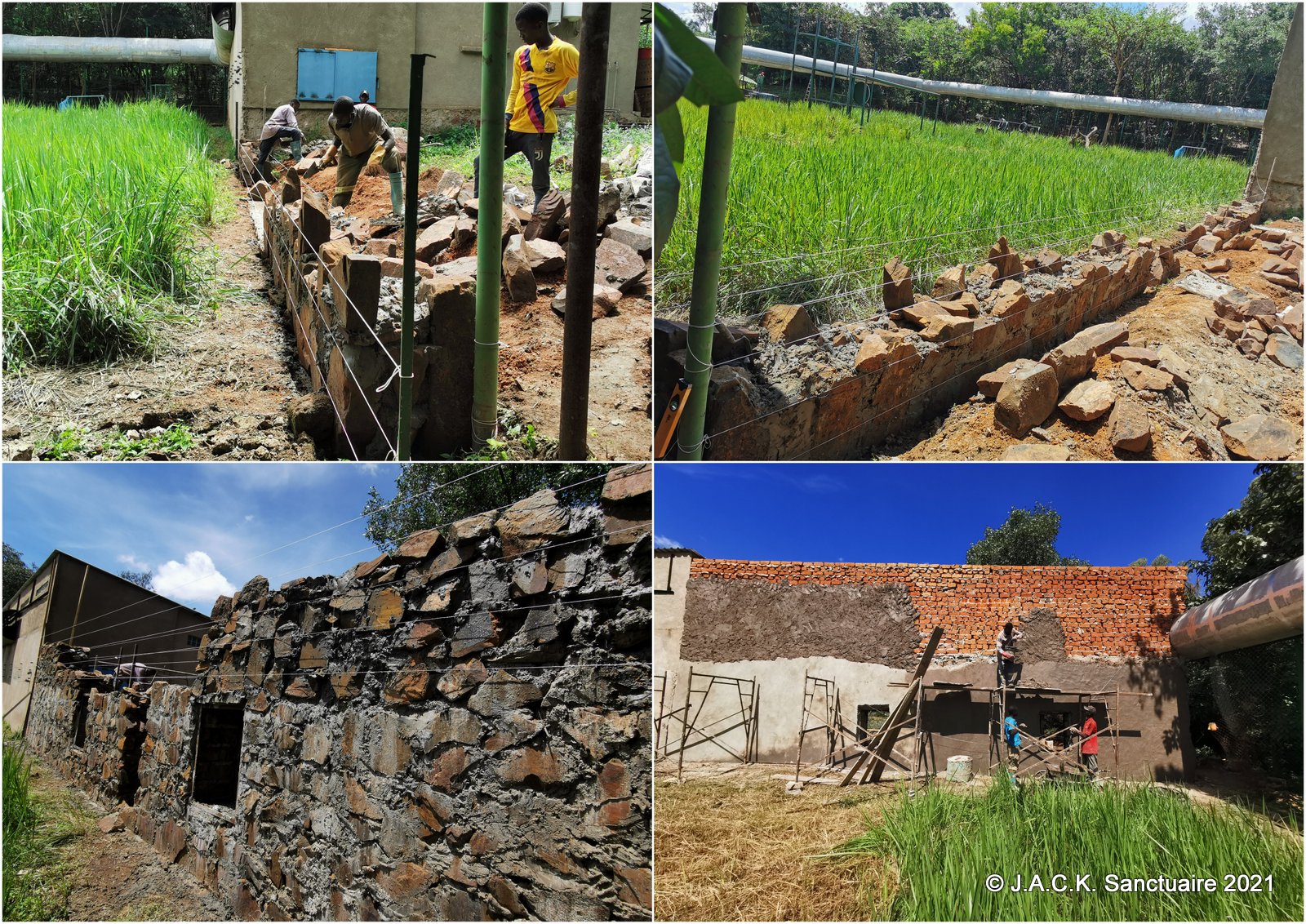 J.A.C.K., its team and mainly its chimpanzee residents do thank the JANE GOODALL INSTITUTE for its amazing support! Thanks to the generosity of this worldwide Institution, the chimpanzees of the 'Nursery I » group have had their playground secure.
Thank YOU for THEM!